Who is the best player in the NFL?
All athletes in the National Football League are elite.  But among them, who stands out?  With the regular season coming to a close, MVP predictions are beginning to circulate.
NFL.com's annual Top 100 listed Defensive Tackle Aaron Donald as the best player of the year.  They stated, "He can run the whole defense and can rush the QB and stop the run." This list is voted on by the players themselves.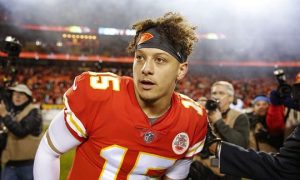 Another contender according to Chris Wesseling from NFL.com is Patrick Mahomes Quarterback for the Kansas City Chiefs. Wesseling said, "When [he] has an off day by his own standards, he still finds a way to negate the absence of both his No. 1 receiver as well as his left tackle, put his weekly allotment of 30-40 points on the scoreboard and walk away with a win."  Mahomes won MVP in 2018 after a great season.  He become the second person to throw for 5,000 passing yards and 50 touchdowns in NFL history (joining Peyton Manning).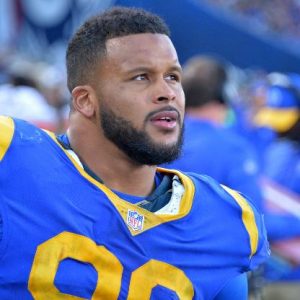 Mr. Haba, physical education teacher, cast votes for Donald and Mahomes as well for the Offensive and Defensive Players of the Year.  Mr. Haba said, "Aaron Donald constantly beats double teams and is great at pressuring the QB and stopping the run." He added, "I have never seen a QB throw the ball like [Mahomes] has in my life.
Haba thinks that Christian McCaffery has a good shot at league MVP because he is "basically the Panthers' whole offense in both running and receiving."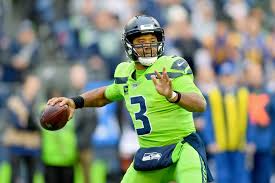 Principal Mr. Destino stated that Russell Wilson may deserve MVP this season. He said of the Seahawks' Quarterback,  "I think he is a QB that is leading his team to a great future."
Mr. DelBalso agrees. "Russell Wilson will get MVP because there is just something about the way he manages the game," he said. "Whenever he gets the ball late in games it's not questioned whether he is going to score."  But Mr. DelBalso thinks that Khalil Mack deserves honors as well because of everything he brings to the game. "Not only is he a great pass rusher, he also shuts down the run and can even step out in pass coverage."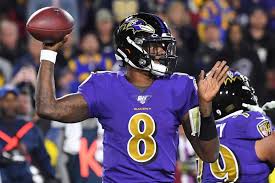 Bill Barnwell, Staff Writer for ESPN put out his yearly MVP predictions as well.  He has the top three contenders as Mahomes, Wilson, and Lamar Jackson, QB for the Baltimore Ravens.  He called Jackson, "the best football player on the planet in 2019, end of story." Jackson won a Heisman Trophy, and earning an NFL MVP award would make him only of only eight players in NFL history  to have both.
Awardees for Offensive and Defensive Players of the Year as well as the 2019 MVP will be announced in early February.