AI generators have caught on with surging use on social media platforms and new apps being introduced seemingly daily. However, there is concern surrounding the ethics and safety of AI.  
These generators are tools that create a desired image, text, or product from a set of directions. Some can generate images such as photos of people with altered backgrounds, different clothing, or various effects. Some, like Chap GPT, can generate essays, letters, emails, and even poetry from a simple written demand.  There is AI that can transcribe lectures notes, create slides presentations, populate websites, and more. And there are new ones coming out each day.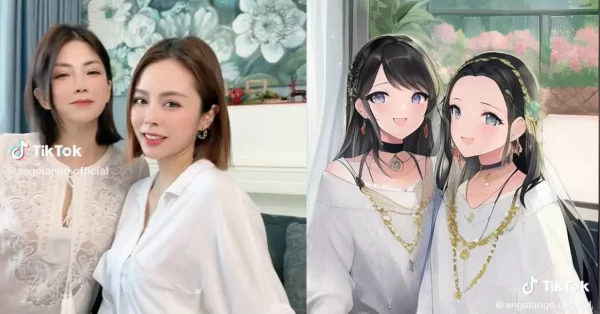 They are also pretty popular on social media apps like TikTok and YouTube. On Tiktok they have created filters that use AI generators and can generate your face into an AI image, which only takes a few seconds to do. 
These generators offer speed and convenience when creating any kind of content.  Therefore, AI has become an important part of many workplaces.  According to LinkedIn, "It's estimated by the McKinsey Global Institute that 75% of companies could be using some form of AI by 2025." Linked In continues, "Like coding, learning how AI works will soon become an integral skill in tomorrow's workforce."
With image generators in particular, there is concern over being able to trust what one's eyes see.  AI image generators can create an image themselves that looks very convincing. In the article "What are AI Image Generators?" it states that "While image-sourcing tools can be used to search and download existing images available on different platforms, an AI image generator creates entirely new images that do not exist in reality."
AI is at the point at which it is difficult or impossible to determine a real photograph from a fake one.  These are called "deep fakes," which according to Nathan Reiff with Decrypt, are "convincing, computer-generated artificial image or video" that can be used to spread misinformation or create malicious content.  Reiff writes, "There are a host of social, political, and legal ramifications for deepfakes and other AI-generated misinformation, and one of the biggest issues is that there currently exists essentially no regulation about these materials."
While many deep fakes are made for fun, such as recreating movie scenes with different actors or reimagining animated characters as real people , there is concern that the technology could be used to create problems. For example, to make it seem that politicians or world leaders said or did something that they didn't really do (see deep fake of Trump being withheld by police).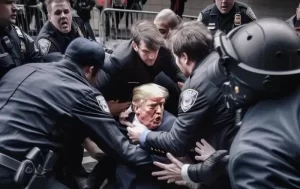 Even those working in the tech industry are concerned about possible issues with AI.  The New York Times reported that in March of 2023, more than 1,000 technology leaders and researchers (including Elon Musk) signed a letter warning that A.I. technologies present "profound risks to society and humanity." The letter, which has 27,000 signatures, urged AI labs to stop working for six months "so that they could better understand the dangers behind the technology."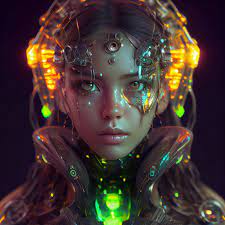 Another common concern with AI is that it will make a lot of jobs obsolete.  AI can be so efficient that it that it could eliminate entire industries. For example, those who create art professionally–authors, illustrators, and artists–fear that AI could change people's appreciation of "real" art due to its convenience and affordability.  Secretarial jobs as well as jobs in writing fields like public relations, editing, and marketing could be in danger in addition to careers in graphic design.
Reiff reports, "One recent study suggests some 85 million jobs could be lost due to AI automation between 2020 and 2025. Another suggests that AI could create 97 million new jobs by 2025."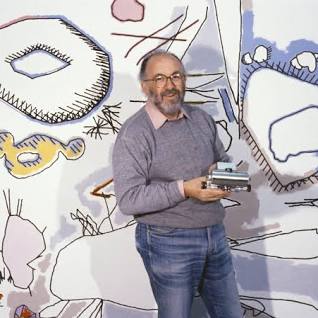 These issues were not problems when AI was first introduced. In the late 1960s,  the first AI image was created by Harold Cohen. People throughout the whole USA  would be able to use AI imagery in 1973. These early versions were fairly simple and it was easy to determine real content from fake. But in time AI imagery began to look more and more realistic. In 2014 it was declared by Aidan Miller who collaborated with Engineered artists, that there were going to be more realistic-looking AI images. This scared a lot of people.
Today's AI generators in contrast are very powerful and sophisticated. 
According to the article "Are AI Generators Safe," it states that "AI systems are only as good as the data they are trained on, and if they are trained on data that contains offensive content, they can produce similar output."
When asked if AI generators pose a threat, teacher Mrs. Reighard stated, "I think if they are not properly managed and regulated, then yes, they'll definitely be a threat, especially to jobs and security." She continued by calling AI generators "intimidating."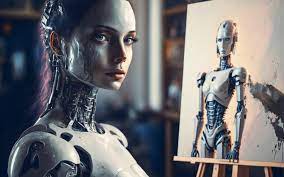 Despite concerns, AI is growing rapidly.  In October 2022, there were already 10 million daily users using AI image and text generators.