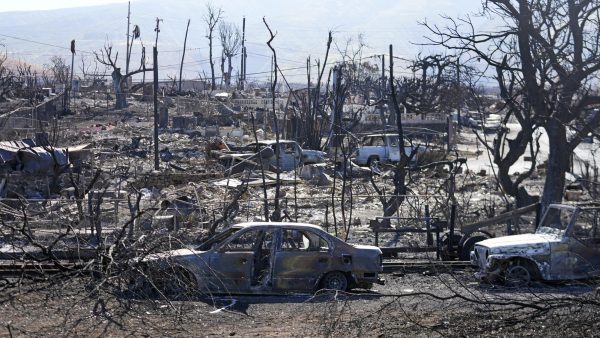 On August 8, 2023, a wildfire caused by downed power lines devastated Maui, Hawaii. According to CNN News, the fires "killed more than 100 people and burned over 2,000 acres in Lahaina, as well as hundreds of acres in Kula and Olinda on the island of Maui." CNN also stated that the destruction might cause up to $6 billion of economic loss.
The cause of these wildfires hasn't been entirely determined yet, but there are some speculations. According to NBC News, "Experts have said that a possible cause of the fire was high winds that downed power lines. Some victims have sued Hawaiian Electric, the state's largest utility, accusing it of providing equipment that was not strong enough to withstand heavy winds. They have also accused the utility of failing to turn off the power when high winds warnings were issued."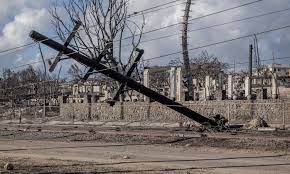 Hawaiian Electric, or HECO, has made multiple attempts to alleviate that charge. NBC News reported that HECO claimed, "turning off the power would have endangered people in need of medical treatments that relied on electricity." HECO also said that shutting the power down could have obstructed the work of many emergency workers.
Aside from Hawaiian Electric, some guilt has also fallen on Hawaiian Telecom, a telephone company, and Charter Communications, a cable TV provider. In a CNN report, plaintiffs have said that "they overloaded at least some of the power poles, destabilizing them." CNN also stated that some landowners had flammable plants and vegetation on their property. This contributed to the spread of the wildfires.
Attorney Graham LippSmith states that legal teams have been "working around the clock to investigate the cause of the fire and its explosive spread."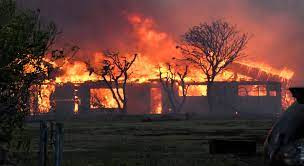 While the true cause of the fire is still unknown, one thing everyone can agree on is the staggering damage it caused. According to CBS News, the Lahina fire "burned an estimated 2,170 acres," which is about 3.4 square miles. CBS also reports that the Olinda fire, which occurred in Central Maui, burned over 1,000 acres of land. Furthermore, the Pulehu-Kihei fire burned around 3,200 acres, or 10 square miles, of land. 
Most of Lahaina has been completely destroyed by these fires. All of the buildings have been wrecked and burned, save for two. The first is a red-roofed house belonging to the Millikin family. This "miracle house" was barely damaged by the fires even as houses around it were destroyed. According to BBC, "The 100-year-old house on Front Street is still standing as most of the town of Lahaina has been destroyed."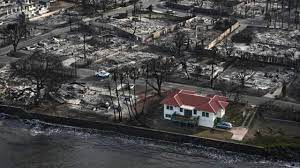 Dora Atwater Millikin told the Los Angeles Times, "It's a 100% wood house, so it's not like we fireproofed it or anything."
The second is the Maria Lanakila Catholic Church. The church stood untouched even as the land around it was destroyed.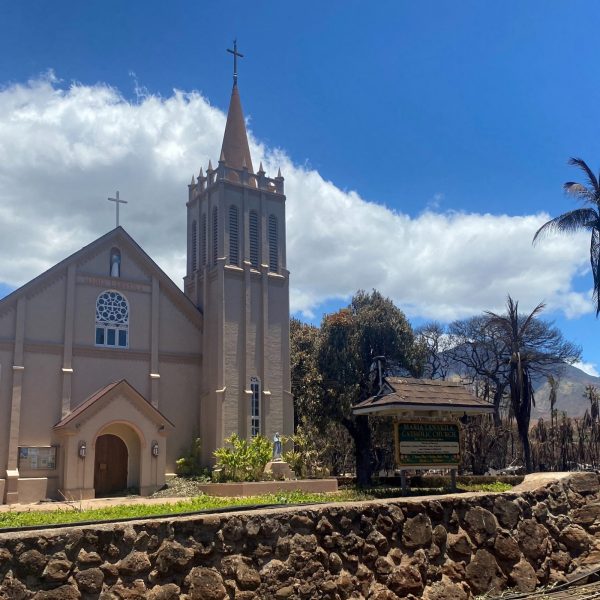 Rev. Terrence Watanabe, a pastor at a nearby church said, "For us, it's like a miracle. When we saw the news and saw the church steeple rise above the town, it was a great sight to see."
Lahaina has not begun to be rebuilt yet, and Hawaii Governor Josh Green told Global News that it would take "many years."
University of Hawaii states that around $5.5 billion will be needed to rebuild this historical town.