More than likely, you've seen a bag of spicy chips today. It could have been at the checkout at the grocery store, at your lunch table, or even been in an ad on TikTok. Whether it's Flamin' Hot Cheetos, Takis, or Hot Fries, these tongue-burning snacks have become increasingly popular and have been the subject of t-shirts, songs, and online trends. But why are a seemingly insignificant group of snacks so suddenly prevalent in our society?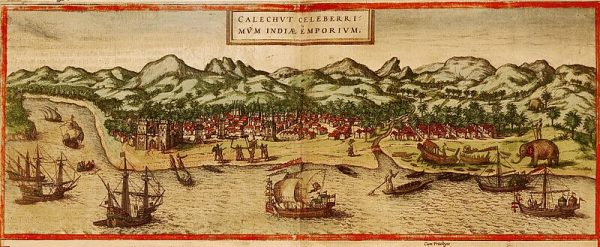 Before we answer that question, we need to first look at the history of spicy food. According to the Pennsylvania State University, a papyrus scroll from ancient Egypt mentions some spices, like cinnamon and cassia, not native to Egypt, which points to the existence of the spice trade being over 3,500 years old. Eventually, when Alexander the Great conquered Egypt, he set up Alexandria as a trading port for spices, which lasted for hundreds of years. The early Romans used spices in their food, medicine, and even perfume, which led to the introduction of spices throughout Europe. When Rome was eventually conquered, the conquerors demanded valuables like gold and silver, but they also demanded 3,000 pounds of pepper. Spices also spread throughout the world through colonists discovering new spices and selling them for high prices, which eventually led us to where we are with spicy food today.
Now let's look at why people like spicy food. Capsaicin, the chemical that makes chilies spicy, evolved to repel predators who would otherwise eat the peppers, but it instead has become a necessary component of several cultures' foods. Capsaicin doesn't trigger the taste receptors in your mouth, but it instead triggers the heat receptors in your mouth, making it feel like the food it's in is over 104 degrees.
The most prevalent theory on why people like this feeling is, according to LiveScience, a sort of risk and reward system. This theory, explained by a scientist working at the University of Massachusetts, involves the rush that people get when they eat spicy food, which might be construed by their bodies as a reward for eating the food. Also worth noting, research shows that people who eat spicy food are more likely to take risks, such as driving fast down a windy road or riding a rollercoaster, so there seems to be a connection between the two.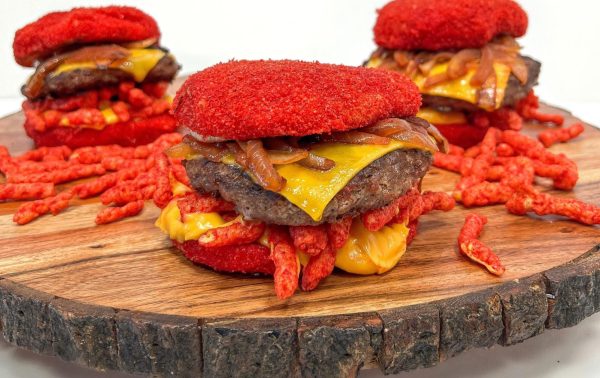 Finally, let's look at the most important aspect of the rise of spicy chips, the culture around it. One factor of its rise in popularity is the fact that it was the first type of new snack to be mass-marketed to Americans. Before Flamin' Hot Cheetos, spicy chips were rare, and convenience stores would be filled with the basic flavors of chips without much variety. This marketing, which was successful among most Americans, was especially popular among Latinos. This rise in popularity because of advertising among communities that already eat spice may not sound surprising, but what is surprising is how perfectly timed the introduction of spicy chips was. Flamin' Hot Cheetos were introduced in the early 1990s, which coincided with a massive boom in the Latino population in the US. According to the Migration Policy Institute, the population of foreign-born Mexicans went from 4.3 million in 1990 to 9.2 million in 2000. That is a 114% increase in size. Because of this, Latino culture became more prevalent in pop culture in the US, further spreading the popularity of Flamin' Hot Cheetos and other spicy chips.
One modern example of the placement that spicy chips have in pop culture is the concept of the "Hot Cheeto Girl." The Hot Cheeto Girl is often a caricature of a sassy high school-age person who can always be seen eating Flamin' Hot Cheetos. Despite the perceived small niche this character is in, different interpretations of the character are very present in social media, especially TikTok. The reason that the Hot Cheeto Girl is such a prevalent character in pop culture is probably because it is relatable to millions of Latinos who grew up eating lots of spicy food, including spicy chips, all the time.
In conclusion, spicy chips have become immensely popular because they were already popular among groups that already eat lots of spice, like Latinos, and then spread as those groups became more intertwined in the general culture of the US.
Check out interviews with MMS students about their takes on spicy chips.