2020's Oscar nominees have been announced
2020's Oscar Nominees Have Been Announced, Here's What People Think.
The Oscars have always been an important part of the entertainment field, and according to ABC News, the awards were started in 1929 by a man named Louis B. Mayer who wanted a little more control over the industry. Despite that, the tradition has still held firm ever since, and on January 13,  the new nominees were announced at the Dolby Theater in Los Angeles.
As reported by CNN, the nominees for Best Film are The Irishman, Ford vs Ferrari, Jojo Rabbit, Joker, Little Women, Once Upon a Time in Hollywood, Marriage Story, and Parasite.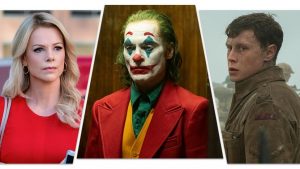 The nominees for actress in a leading role are Renée Zellweger ("Judy"), Cynthia Erivo ("Harriet"), Scarlett Johansson ("Marriage Story"), Saoirse Ronan ("Little Women"), and Charlize Theron ("Bombshell").
Actresses that were nominated for their supporting roles were Kathy Bates, Laura Dern, Scarlett Johansson, Margot Robbie, and Florence Pugh.
In the leading actor category, Antonio Banderas ("Pain and Glory"), Leonardo DiCaprio ("Once Upon a Time in Hollywood"), Adam Driver ("A Marriage Story"), Joaquin Phoenix ("Joker"), and Jonathan Pryce ("The Two Popes") received nominations.
Supporting actors nominated were Tom Hanks, Anthony Hopkins, Al Pacino, Joe Pesci, and Brad Pitt,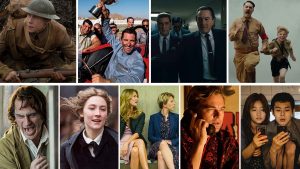 The list has sparked a number of opinions, for example, local filmmaker Julianna Leopold stated, "I think all of them are well deserved except Marriage Story. I was disappointed in Marriage Story. I didn't connect with the characters." The movies that she did like included Jojo Rabbit, saying that, "Jojo Rabbit… was amazing. It was really good."
She also had praise for Joker: "Joaquin Phoenix was an incredible actor, he brought so much life to the role. The story was amazing." Her personal choice for Best Film is between Joker and Parasite.   
Hele teacher Mr. Catullo, who saw all of the nominated films, said, "I hope that Leonardo DiCaprio wins but I know that Joaquin Pheonix is going to win."
As for Best Picture, he chooses Once Upon a Time in Hollywood but expressed that this is a particular strong year for films and that all films were deserving of their nominations.  He added,  "I would be disappointed if Joker won because there were so many other good movies."
Not everyone is as keen to give out praise to the nominees. One article from CNN complains about the nominees saying, "Maybe it's just how the general state of things is affecting me lately, but the 2020 Academy Awards nominations honor the gloomiest, most despair-ridden slate of films I've seen since the 1970s, when movies, in general, were better than they are now."
This is not the first time some of these actors and actresses have been nominated for an award. For example, as stated by Hollywoodreporter, Joaquin Phoenix won two Golden Globe award and received additional nominations for four Oscars and four Golden Globes. In fact nine of the nominees have been nominated or won before.
This year's list has been swamped with controversy–people protesting that the nominees are dominated by white males. Some claim that there is not enough representation of females or people of color. Julianna Leopold said, "There's always controversy there, right? And I think for years and years and years they've been pushing for women to be more representated in the media…There are so many talented women in the industry who I think to deserve to have recognition as well."
The Oscars are an important part of the entertainment industry. Leopold shared, "To me the Oscars are like the biggest event of the year." 
The Oscars will air on ABC on February 9 at 8:00 PM.