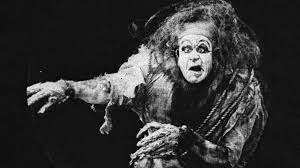 Are you bored and have nothing to do? Consider watching a horror movie! Horror movies can be very interesting and exciting but also scary and intimidating. Its become a popular movie genre, earning $700 million in domestic ticket sales in 2022, according to data from Comscore, and streams of thrillers skyrocket during the Halloween season. 
The first horror movie was created by Le Manoir du Diable and filmmaker Georges Méliès in the 1890s. They created a film called "The Haunted House." Their idea of making scary and thrilling movies has really impacted the world today.
According to Collider, the most popular horror movies right now, based on user reviews and scores, are Scream VI,  Infinity Pool, Talk to Me, The Pale Blue Eye, M3GAN, and The Outwaters. All of these movies had people all over the world's heart rate increasing! 
In terms of earnings, the top 8 films, noted below, earned over $600 million, and drew over 50 million people to theaters this year.
MOVIE                     EARNINGS          TICKETS SOLD
| | | | |
| --- | --- | --- | --- |
| 1 | Scream VI | $108,161,389              | 10,271,736 |
| 2 | M3GAN | $95,043,350 | 9,025,959 |
| 3 | Insidious: The Red Door | $82,156,962 | 7,802,180 |
| 4 | The Nun II | $78,484,802 | 7,453,447 |
| 5 | Evil Dead Rise | $67,233,054 | 6,384,905 |
| 6 | Talk To Me | $48,035,861 | 4,561,810 |
| 7 | The Boogeyman | $43,244,282 | 4,106,769 |
| 8 | Saw X | $24,404,793 | 2,317,644 |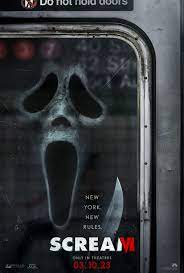 In an interview with Michella, an 8th-grade student at MMS, she stated that her favorite horror movies from the year are Scream and Insidious: The Red Door.   Both landed in the theaters and are very popular movies right now with Insidious earning  $188 million and Scream VI getting $166 million. Michella added that horror movies are "horrifying" and "great for Halloween." 
Vidhi, another MMS 8th grader also said that her favorite horror movie this year is Scream VI, saying "I  loved this movie. In fact, I love all the Scream movies! The movie was very entertaining, and there is definitely going to be another Scream coming out."  
The appeal of horror movies may come from the very-real impact they have on the human body.  Humans are designed to react to perceived threats by releasing chemicals into the body that would help in times of danger.  Even when watching an imaginary threat, the sympathetic nervous system still reacts as if it's real.  This can cause the body to release adrenaline. The effects of this uptick, psychologist Dr. Kerr says, include "increased respiration, increased heart rate, [and] sweating."  Other chemicals released by the body's fear response include dopamine and endorphins–meant to create pleasure or ease pain.
The genre isn't for everyone, though. While some enjoy the adrenaline-boost and heart-rate increase brought on by a suspenseful scene or jump scare, others avoid it.  Horror films can cause stress and have short or long-term impacts on one's mental state. According to byarcadia.org,  "They can arouse feelings of discomfort and even trigger post-traumatic stress disorder (PTSD), which alters the brain's chemistry. Horror has also had a negative impact on people's attitudes toward the mentally ill. Moreover, horror incorporates some of the most dreadful phobias people have had since birth."
Horror movies may be seen as creepy, alarming, and shocking, but believe it or not, some can actually teach positive lessons in survival, trusting one's instincts, and not meddling with the suspicious.  According to The New York Times, experts who study the psychology of fear say "Scary movies, books, and podcasts can help people think through how they would respond to threats and prepare them for worst-case scenarios."
Late Night with Seth Myers
To conclude, horror movies are a very favorable genre of movies to watch if you are interested, but it also can cause stress on the brain.