90s fashion is a decade of clothing that's been circulating back in recent days. It's made up of baggy clothes, low waisted pants, sportswear, baby tees, and more. But why is it recirculating  now? There's many answers to this question, but what exactly is 90s culture, and what does it consist of?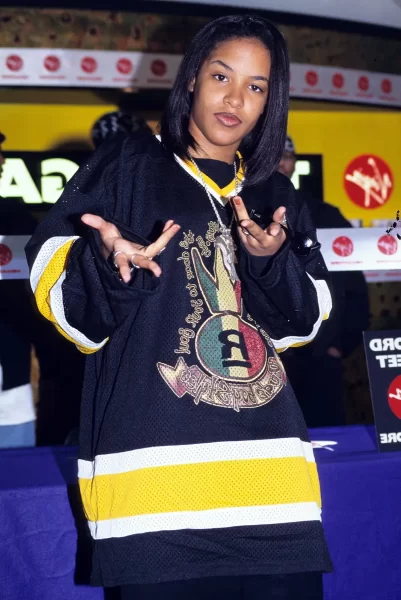 In my eyes, 90s fashion is most definitely making a comeback. Two female Mayfield 8th graders, Madilyn Beneti, and Delani Pulley, often wear 90s inspired outfits. They both have been inspired by the same 90s R&B/rap artists. They've both remarked that, "There was a time where what they wore would've been abnormal to people in our day and age." First, Delani has stated that 90s fashion icons accessorized better than our generation. This included extravagant coats, baby tees, and chunky jewelry. Madi has said that her older sister inspires some of her clothing choices. Also Nelly, Tupac, TLC, and Selena Quintanillas have inspired some of her outfits choices.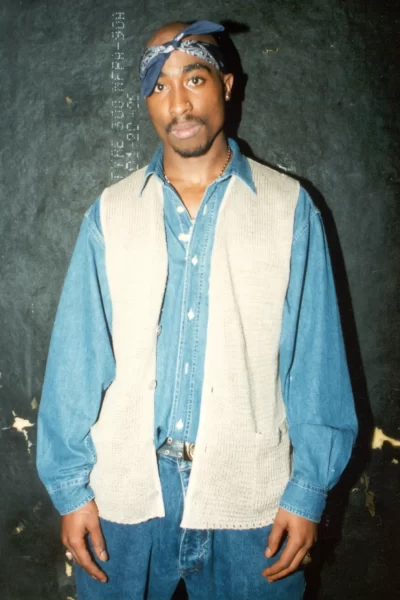 According to several teachers who were teens during the 1990s, a lot of 90s fashion revolved around R&B and hip-hop from the time. The music was also a staple of the 90s as well: Tupac, OutKast, Wu-tang, Aaliyah, Jodeci, TLC, Boyz II Men, En Vogue, etc. When asking a lot of people now, they don't know or remember some of the artists, but if you ask someone who was in high school or middle school at the time, they'd most likely know some of the staple 90s artists.
Some people ask, "What makes 90s fashion, 90s fashion?" Sometimes people don't associate a time period with the way we dress, but the 90s had many key looks. Mrs. Reighard, a teacher and 90s high school student, stated that with the girls, fashion ranged from there were grunge outfits to more preppy looks with lots of glitter. Bell bottoms made a comeback, and so did platforms.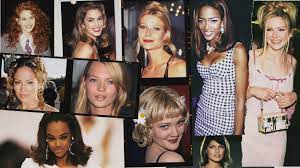 Mr. Catullo, teacher and 90s kid, explained that sagging was big in the 90s, and that accessories were popular, too, especially wearing chains.  Mrs. Saunders recalls wearing chokers, scrunchies, and shell necklaces. 
Hair fashions included bobs with bangs, or slanty bobs, spiky ponytails, or hair sectioned back and rubber-banded in braids. Mrs. Saunders and I looked through her 1997 yearbook, and almost every girl had bangs curled forward. The most popular hair style for boys was a center part with longer hair gelled down.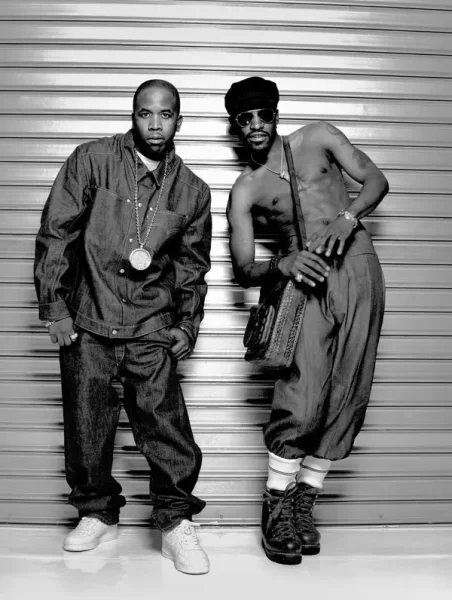 Some brands that may have been highly defined in the 90s were Tommy Hilfiger, Versace, Calvin Klein, Guess jeans, and a lot of denim brands. FILA, Vans, and Nike were popular as well. Mrs. Satink  said that Calvin Klein jeans were something everyone wanted. 
Some fashion trends from the 90s that are slowly coming back are baby tees, cropped tops, bell bottoms, baggy pants, oversized sweater or tops, flannel, claw clips, low waisted jeans, and platform shoes.  Those raised in the 90s may be seeing a lot of familiar items in the stores today.