Modern Artists Take Unique Approaches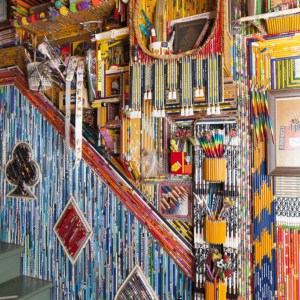 Hang on for a minute...we're trying to find some more stories you might like.
When you think about art, you probably think about paintings, drawings, and canvases, but have you ever thought about people who take art to the next level?
Erin Ernst is the owner of Body and Art Sarasota,  a business that focuses on henna (powdered leaves used as a dye to decorate the body), face painting, and other types body art.
Erin typically does more artwork on pregnant mothers. "The process of creating body art starts with getting to know the mother," Ernst stated. It all began when she saw a pregnant mother's stomach online with henna on it. She later decided she wanted to do the same. Erin had a intrest of the transformation of women during the pregnancy stages. When Erin first started she had no experience with doing henna art at all. She focused on maternity because she believes the American culture doesn't support mothers.  Ernst says her love of intricate art started with her mother, "who often painted small flowers over pesky stains on her clothes growing up. Despite its obstacles, body art is fulfilling."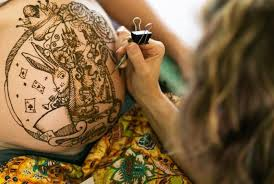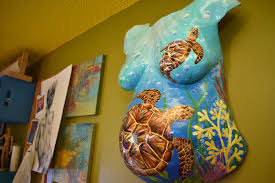 Ann P. Smith is another person looking at art from different perspective. Smith is a famous artist that enjoys thinking outside of the box. She takes broken electronics parts to create masterpieces. Ann graduated from Rhode Island School of Design. She says, "I first got my design when I received an assignment to create a three-dimensional technology illustration." She wasn't quite sure about what to do at first; she was completely stumped, until she saw a heap of junk with a telephone on top, which she later used to create a horse sculpture. This project won her great reviews and kick started her career as an artist. Ann's artwork has been displayed across galleries and museums in the United States.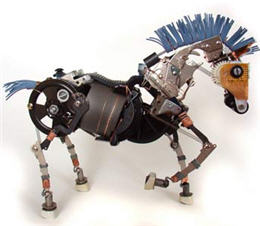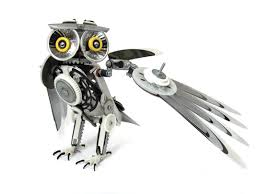 Pop Artist Jason Mecier, creates a unique type of mosaic portraits out of trash. Jason had no formal experience before he started his career. He was inspired by his grandmother to  make art from his household materials or everyday surroundings. Mecier has never had any formal art teaching classes. Jason has been practicing with craft items since his childhood. In the last 11 years, he has distinguished his own style including raw materials. It takes him about 50 hours or more to create a mosaic painting of a celebrity. To make his painting mercier uses food, toothbrushes, doll pieces, etc. He tries to make a pattern with his artwork by keeping some areas in the portrait the same size and shape as other painting. To make sure the objects he uses for his mosaics stay secure he uses bolts, screws, and staples if necessary. Mecier's fascination with celebrities is what links him so strongly to the practice of Pop Artists.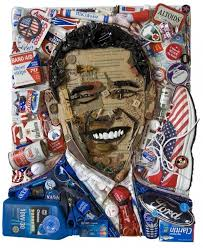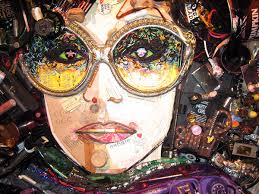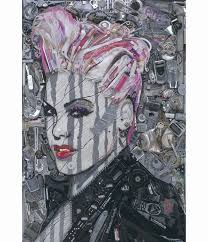 Heather Vokic, Art teacher at Mayfield Middle School, makes edible art by creating custom cakes. She first started in cake design when her five children asked her to make special themed cakes for their birthdays. Then people started to see her cakes and asked her to make cakes for them.  Mrs. Vokic initially had no idea what to charge for the cakes, so she stopped at a bakery to check pricing. A woman that worked there offered her a job. Mrs. Vokic worked at the bakery over the summer and learned new techniques. She said, "I will research, and I want to learn."
The process for the cakes can take anywhere from 4 hours for a simpler cake to 20 hours for a more intricate design. Mrs. Vokic stated, "I perfer making my own design instead of copying another one." She has created many cakes for the staff at Mayfield Middle School, including Mr. Duraj's Batman-themed wedding cake, Mrs. Powall's bridal shower cake, Mrs. Saunders's gender-reveal cake and baby shower cake, and birthday cakes for many staff members' children.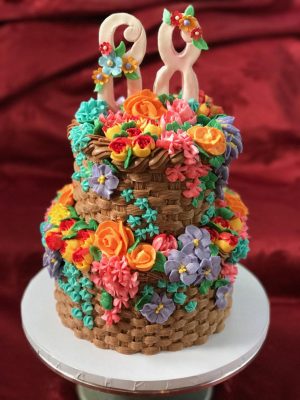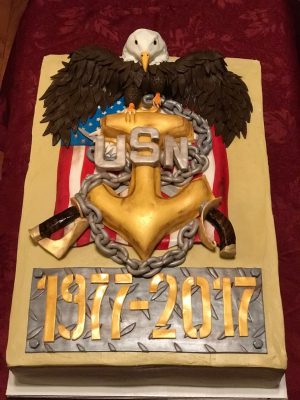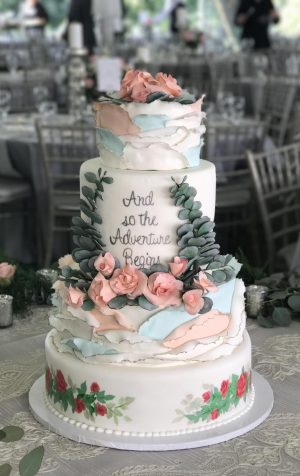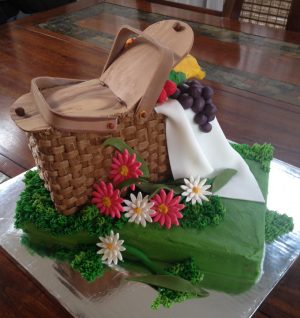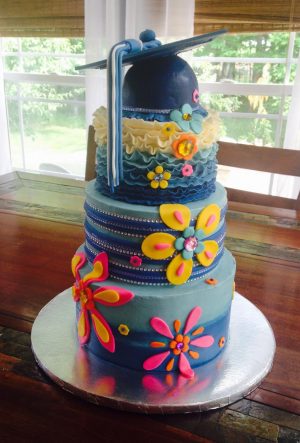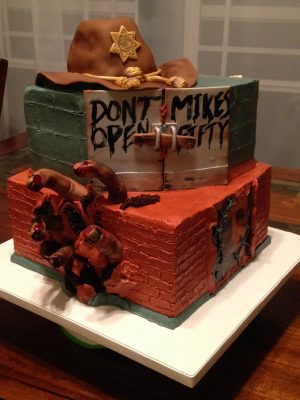 All of these artists look at art in a new way and are stretching the limits of what is considered art.