Astroworld tragedy claims ten lives when crowd surges toward the stage
 Ten people were killed at the Astroworld music festival on November 5 and many more were injured. Astroworld, a music festival founded by music artist and producer Travis Scott, was held in Houston, Texas at the former Six Flags Amusement park. This was the 3rd year that Astroworld was held and probably will be the last.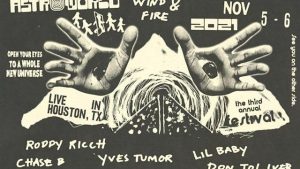 The deaths and injuries occurred due to a crowd surge in the crowd of more than 50,000 people. 
Travis started to perform by 9 pm, and according to one 17-year-old who attended the concert, "Everybody was just in the back, trying to rush to the front." The Boston Globe stated, "By 9:30 p.m., there was an ambulance in the crowd. The Times reported that city officials started calling the situation a "mass casualty event."
The crowd surge sent at least 25 people to the hospital, three of whom remained hospitalized days after the event, according to officials. A 9-year-old boy, Ezra Blount, was in a medically induced coma in an attempt to overcome brain trauma as well as liver and kidney injuries.  He died from his injuries eight days after the festival.  Travis Scott offered to pay for Blount's funeral, but the family rejected the offer. In a letter from the family's attourneys (which was given to CNN), the lawyers wrote, "The loss of a child is like a faucet of unimaginable pain that has no off handle…Your client's offer is declined."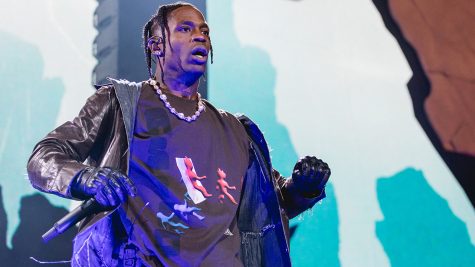 Scott has been widely criticized for putting little to no effort to stop the crowd from harming others, even after  seeing an ambulance in the crowd. According to The Boston Globe, "In a video from Friday's Astroworld performance that has since been taken down, Scott can be heard telling the crowd: 'I want to see some rages. Who wants to rage?'
According to The New York Times, moments later, he said, "There's an ambulance in the crowd, whoa, whoa, whoa," in an apparent attempt to calm the chaos. The music stopped for several seconds, according to the Times, and then Scott continued performing.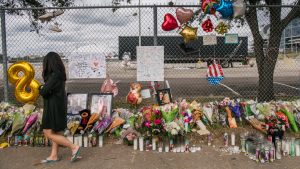 The Houston Police Department tweeted on Sunday that the investigation into the tragedy is active and "is in its early stages."
There was also a report that a security officer had been "struck in the neck during the concert while trying to restrain an audience member." He said he had felt a prick on his neck and then went unconscious. Emergency medical personnel administered Narcan as a precaution–a drug meant to counter the effects of opiod overdose, said Houston Police Chief Troy Finner. There is suspicion that there may have been other drugs being injected into people without consent.  Some suspect that is one of the main causes of deaths at Astroworld–that people were injected with something that made them lose consciousness and were then either trampled when the crowd surged. There were several other incidents Friday where the drug Narcan was administered, Houston Fire Chief Sam Peña.
One member of the crowd, Gabi Simeoni, talked about her experience on TikTok. "Things were getting super hectic, people were falling down, people were passing out, I was stepping on people, you could not move," she said. "I started screaming because I could not breathe…I was at the bottom, with six or seven people on top of me."
ABC News calls crowd surge "a deadly risk that lurks at all mass gatherings."
Reporters Lucy Sweeny and Rebecca Armitage detail other crowd surge events in their piece for ABC News:
 More than 300 people died at a Peru vs Argentina match in Lima in 1964.
11 people died in Cincinnati, Ohio, when fans tried to force their way through glass doors into The Who's show at the Riverfront Coliseum in 1979.
In 1989, at a football match at  Hillsborough Stadium, 94 Liverpool fans were crushed to death after 2,000 supporters piled into pens before the match.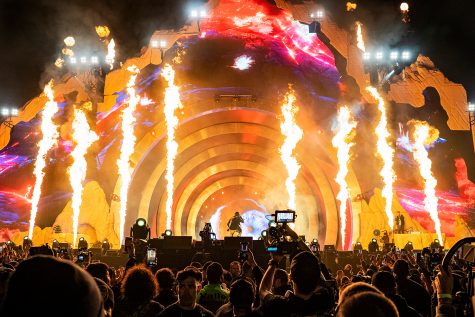 Police are still trying to figure out what actually happened at Astroworld. New stories and cases are coming up every day. Most people and companies are not selling Travis Scott's products or are refusing to buy his music in honor and respect of the ones who died at Astroworld.