On August 30, 2023, Hurricane Idalia formed about 20 miles south of Perry, Florida as a category 3 hurricane. Over $20 billion worth of damage was done.
The storm was expected to produce maximum sustained winds of 60 mph, the National Hurricane Center said. But Hurricane Idalia made landfall with 125 mph (201 kph) winds across the state in Florida's remote Big Bend region.
Coastal and river flooding threats remained for parts of Georgia and the Carolinas into early Thursday, the National Weather Service warned.
Idalia's center moved along South Carolina's coast and then moved offshore near North Carolina's. Up to 10 inches of rain fell over parts of east-central Georgia to central and eastern South Carolina.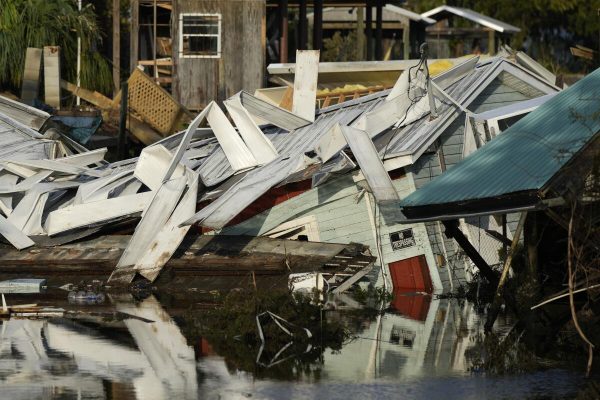 According to CNN News, "As the storm moved through South Carolina Wednesday night, the water level at the Charleston Harbor was higher than 9 feet… making it the fifth highest water level ever recorded and only slightly lower than levels reached during Hurricane Matthew in 2016 and Hurricane Irma in 2017."
CNN also stated, "Video footage captured a car being lifted up and flipped over during a tornado in the South Carolina city of Goose Creek Wednesday afternoon, police told CNN. The car struck another vehicle traveling on the same road and two people were taken to the hospital with minor injuries, police said. A tornado watch remains in effect for Goose Creek and other parts of the state through Wednesday night, according to the National Weather Service."
Three fatalities were reported and 500,000 people were without power. According to AP News one fatality was "An elderly man who was cleaning debris …when a tree fell on him." The 90-year-old man died Tuesday in Dixie County after a tree fell on a tractor he was operating, according to the Florida Department of Law Enforcement.
According to wtsp.com, the day after Hurricane Idalia hit, President Biden approved Florida's request for a Major Disaster Declaration. This meant that federal funding would assist with recovery efforts."The money can go toward grants for temporary housing and home repairs, low-cost loans to cover uninsured property losses, and other programs to help people recover from the effects of the storm. "
CNN states, "Officials say turning the lights back on is the top priority after the hurricane damaged thousands of homes, and made many roads impassable due to severe flooding and debris as well as downed trees and power lines."