Hurricane Harvey's Effects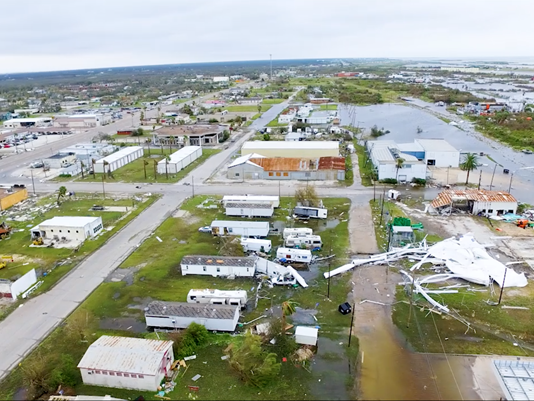 Hang on for a minute...we're trying to find some more stories you might like.
From rich to poor, thousands of southern families were affected by Hurricane Harvey when it hit U.S. soil in southern Texas on Friday, August 25. Over four days, some areas got more than forty inches of rainfall, making Harvey the wettest storm on record.  It hit Category 4 intensity with winds up to 130 miles per hour.  Seventy people lost their lives, roughly 40,000 houses and up to 1 million cars were destroyed, and the repair costs will reach up to 200 billion dollars.
More than 30,00 people have been displaced from their homes, and only 15 percent of people in Houston have flood insurance. Many businesses and influential people have raised and donated money to victims of the hurricane. Walmart and the Walmart Foundation have donated 20 million dollars.  Other celebrities and athletes have donated money and made foundations; for example JJ Watt raised 20 million dollars. His original goal was set at $200,000, and people just kept donating.
The areas hardest hit were Aransas and Rockport. Schools in these cities were destroyed and the students will have to be transported several hours a day to undamaged schools nearby. But even in Corpus Christi, which was south of the storm's eye, the impacts were felt. I contacted Marvin Baker Middle School in Corpus Christi and heard back from Vice Principal and Purple Heart Award recipient Kurt Adams.  He reported that the start of school was delayed until after Labor Day. He said their school sustained roof damage and flooding. "Fortunately, we have an excellent maintenance team that has repaired the roof and is in the process of restoring electricity to the damaged portion of the buildings." The school held a drive to assist the communities north of them.  Diapers, toiletries, bottled water, and more were collected.
Vice Principal Adams stated,  "People who live far away can help us by keeping us in your thoughts and prayers for a successful recovery. You can also help by giving to the American Red Cross and United Way."