Insight into new 8th grade electives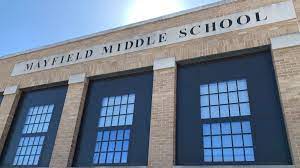 At the end of the 2021-2022 school year, MMS 7th grade students were presented with the exciting opportunity to choose their electives for the next year. These now 8th grade students are getting their first experiences with their elective choices. They had many options, consisting of full-year, semester-long, or quarter-long classes.
The quarter-long classes are a brand-new addition to scheduling, which gave students more choices and room to try something new. More options that fulfilled the needs of a larger amount of students were added, and positive responses were common.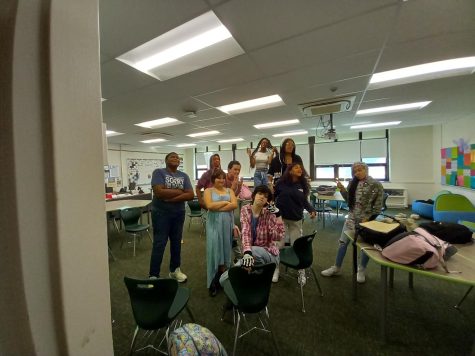 The quarter-long classes offered are Automation & Robotics, Creative Writing, Drama, Gaming, Health and Wellness, Horticulture, Jazz Band, Journalism & News Writing, Medical Detectives, Music History, Podcasting, Psychology, Rock Band, Speech and Debate, and Speed and Agility.
Many of these classes are still up and coming, such as Creative Writing for example. Creative Writing teacher Shannon Saunders shares, "I think it will be a great opportunity for students to write in a less academic way, and do something more free and fun."
New classes Podcasting and Speech and Debate will also make their debuts in the second quarter.
Most of the quarter-long classes being offered are brand new to Mayfield Middle School, allowing students to choose from a wider variety of classes that they find more interesting.
Below, a few members of the Wildcat Voice staff took an in-depth look at the new quarter-long electives happening now.
Speed and Agility
The first quarter-long addition to the 2022-2023 school year is the elective Speed and Agility. At MMS, two quarters of Physical Education are required, but Speed and Agility can be substituted in for one of them. The class is run by 8th grade science teacher and football coach Brian Stephens and focuses on developing a student's athletic abilities. (Next quarter, the class will be taught by Jackie Hastings, who was a college soccer athlete and currently facilitates summer camps for speed and soccer skills.
Stephens talks about the class, and says, "We do a lot of skills as far as agility goes." He elaborated on the topic, explaining that the class works on a lot of exercises for conditioning, form, running, strength, footwork, core, and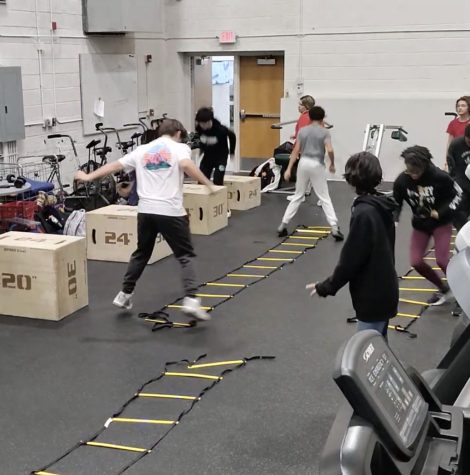 muscles.
The class was said to have a decent-sized group of students interested, as Stephens mentions the class "needed a cap." The maximum amount of students allowed in the class per quarter is 12, and Speed and Agility capped out both quarters Stephens teaches it.
When asked about the types of students enrolled in the elective, Stephens notes, "There are a variety of people," so there are students with all types of athletic abilities. He additionally comments, "It is much easier to see it all click together," for students who may not have developed a fundamental base for athletics. Stephens notices a "remarkable" growth in many of his students and has received many compliments from parents and students.
Speed and Agility is "much different" than a regular gym class, according to Stephens. For a lot of students, it "goes well with what they do" outside of class. The elective teaches students to develop physically while promoting self-confidence.
Overall, Stephens finds the new quarter-class addition to be very beneficial to students. "8th grade is a great time to try new things," he remarks.
Psychology
Psychology is another new elective class this year, and it is taught by 8th grade social studies teacher Joseph Catullo. It focuses on disorders and the brain. It also largely discusses the topic of why humans think the way they think, and why they do the things they do. 
Catullo says it is beneficial to learn about psychology because it helps us understand why we are thinking the way we are thinking. Every human behavior has a cause, and he says that the younger we learn, the more we know what's causing our impulses.
Catullo also mentioned he thinks the class is beneficial because it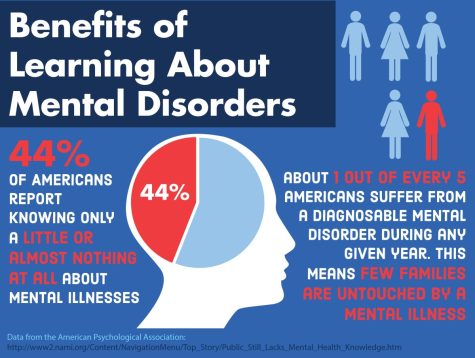 helps more people understand what others are going through. Whether it's a disorder or even something such as anxiety or stress, it helps people understand that everyone can be going through something. 
He commented that a lot of kids did show interest in this elective.  It is usually a high school class, so for the first time, the students are doing a really nice job. They pick topics they are interested in, and then research and create projects about them. 
When asked about what he enjoys about the class, Catullo says he learned a lot of new things. He also stated that Psychology kind of helps people appreciate the fact that they live in a very weird and strange world, and there is just so much to learn about the human experience. 
An 8th grade student at MMS, Neely Abbey, was interviewed about the class. She says she enjoys Psychology because it is interesting to her, and she likes to "know how people operate." 
Abbey mentions, "You do a lot of research, notes, and you watch a lot of videos…you just learn. I like it because every time we come it's a new topic, and you don't really get bored."   
Drama
Drama is a new elective that is taught by 8th grade language arts teacher, Mrs. Rutigliano. Drama is an elective that offers students an opportunity to study the theater arts.
The students enrolled in Drama say that they enjoy the class and think it's fun. They also mention that it helps them open up more and helps them meet new people or potential friends. There are only 10 students in the current class, but the class will be offered in to other quarters.
One thing that the students enjoy about the class is how they have the opportunity to perform. Adam Appling is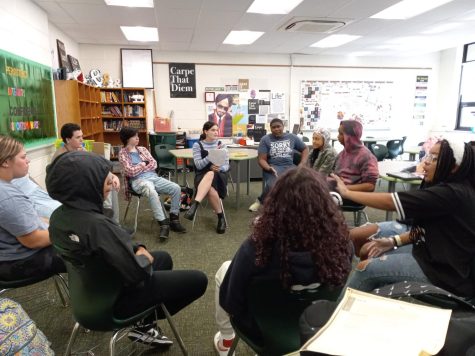 currently in Drama, and he says, "It's fun to act in front of people."
Other students very much appreciate the social aspects of the class and the fact that the class is somewhat relaxing. Myleigh HillScott and Skyler Speer both mention that you get to learn about new topics, and meet new people, and that it's also sort of a break from school and their lives.
Drama students do like the fact that they don't really get bored, while also gaining acting skills. Another student, Rorie Steimle, sums her up classmates' opinions, saying, "It's pretty fun, you never really get bored in class. A lot of partner things to do. It makes me feel like my acting skills are improving."
There are many new elective choices this year at MMS, which give students new opportunities and make learning more enjoyable. Many students give them high ratings and are looking forward to their other new electives in future quarters.