Middle school pilots screen moderator, Blocksi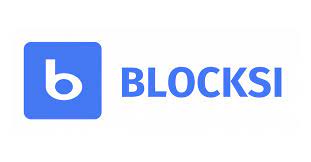 At the start of March, the middle school began piloting a new computer moderation program called Blocksi. This program can allow teachers to look at students' tabs when in class. Teachers can see if a student is playing games, off-task, or not making adequate progress on their work. 
According to teachers, the program only works at school and when on the school Wifi.  And Blocksi only captures what is on a student's screen; it cannot see a student's webcam. 
The new program also has a "heads up" feature which can make school Chromebooks stop completely and force students to pause working to listen to teacher directions.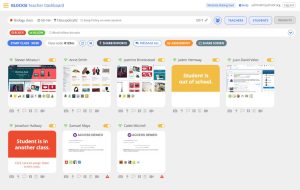 Also, Blocksi has a feature in which teachers can automatically close students' tabs. For example, if a teacher sees that a student has opened YouTube, the teacher can close that tab (and also block the site from that student for the remainder of the class period.)
As students have found, when teachers use either of the features mentioned above, all tabs are refreshed. This has caused frustration for students, as refreshing tabs takes a very long time on school-owned Chromebooks.
There is also a glitch in which any tabs housed in folders are automatically opened, and students must go through and close them.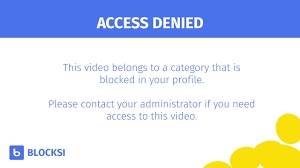 Another feature of Blocksi allows teachers to record students' screens if they are doing something inappropriate. Blocksi also takes screenshots on a regular basis so if a teacher suspects cheating or off-task behavior after-the-fact, they can go back and review the class period.
Even with all of these features, Blocksi has some loopholes that allow students to bypass. According to Blocksi's website and promotional items,  it can only see Chrome tabs, which means that they cannot see unblocked browsers. Teachers will, however, know that students are on an unblocked browser.
Also, any computer without the extension pushed through or any device not connected to district Wifi cannot be seen. So for students bringing personal computers, Blocksi will not work. As a result, administration and teachers have cracked down on the use of personal computers–restricting it to only emergency situations when no loaners are available during a repair.
Eighth-grade teacher Mrs. Saunders, when asked if she liked Blocksi, said, "It's a good tool when students are working on their own, but I walk around a lot, and the layout of my classroom allows me to see most screens easily as I circulate, so I don't use it a lot."
When asked if it was an invasion of privacy Mrs. Saunders said, "No, not the way the district is using it. It only works during the school day. And the Chromebook is school-issued, so when you're here, what you're looking at is our business."
Despite this, several students expressed that the system does feel like an invasion of privacy.  One student felt as if he was being "spied on." Another said, "they get to see our screens and I cant play games in class."
According to Mrs. Saunders, that's the point. "For many of our students, Blocksi won't make a difference because they're already doing what they should be doing." She added, "Blocksi can help students who struggle with managing their impulses and resisting temptation. This might make them pause before they open a game or a video or a shopping website. So if even a handful of students spend more time on task, Blocksi is worth it."
When asked about the expansion of the program, IT director Andrew Drozd said, "Currently, Blocksi  is only being used at the elementary and middle school levels as a pilot program.  Eventually, the high school will be included in the pilot."
No decision has been made whether the district will formally adopt Blocksi.  Drozd said, "Once that decision has been made, students will be notified by their building administrators."
While Barracuda already blocks most gaming sites, Blocksi adds just another layer of school security for our school. But this program leaves many students feeling as if they're being watched.