Cross Country team wraps up season
The Mayfield Cross Country has finished their 2019-2020 season. Filled with ups and downs, injuries and achievements, the athletes always came and pushed themselves toward personal bests.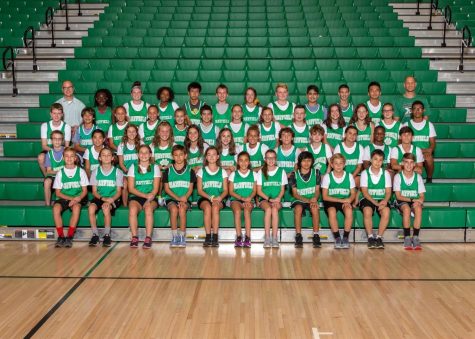 Cross country is unlike some other sports. The season is quick, and it is not competitive in the traditional sense. Most commonly, runners are trying to best their own times rather than competing with the runner next to them.
Cross country gives runners the change to set personal goals. While technically competing against other teams, runners decide how competitive they want to be and how hard they want to push themselves both at practices and at meets. 
Every runner got a PR (Personal Record), and almost every runner got at least two or more PR's.  This means that runners improved their speed, pace, and endurance throughout the season.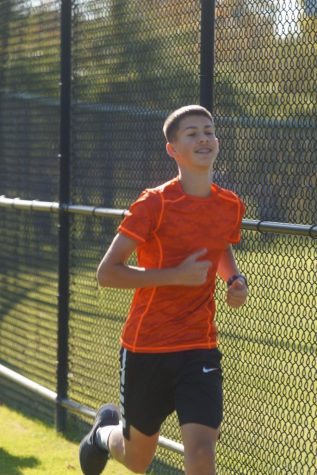 Adam Schumacher was the top runner for boys. He started running as a kid and has loved to run ever since. His favorite part of the season was coming in 11th at the Kenston conference. Adam's entire family and his mom and dad are so proud of him.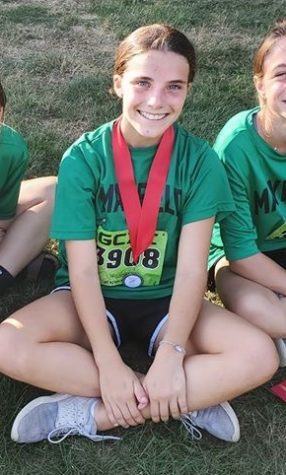 Mary Isabella was the top runner for girls. She started running in 3rd grade with her sister. Mary took 1st in many races with the support of her friends and family. When asked what is the most rewarding part, she says, "The people cheering you on." Mary does not plan on running at the high school but does plan to pursue other sports. 
Coach Wojciehowicz has been coaching this sport for at least eight years and has been running since 7th grade. He got more into cross country in college. Coach Wojo likes running because it "gives me a time to clear my mind, and time to think about how my day went; it gives me time to think."  He wants all athletes to have the ability to enjoy running, and he also hopes that the season builds self esteem. Even if they don't like running, being part of a team still builds strong work ethic as well as sportsmanship and camaraderie.  Cross country is a sport where athletes cheer each other on.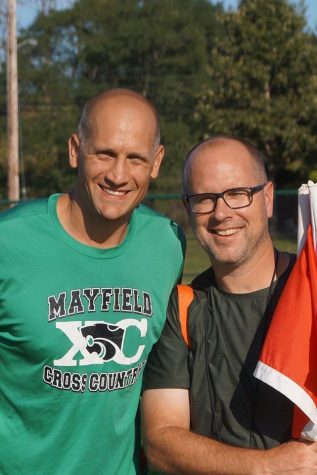 Coach Ehrbar has been coaching sports for 24 years, cross country being one of them. When asked why he likes cross country, he responded, "I love the camaraderie of the sport ,and I am fortunate to work with Coach W and incredible athletes." Being a middle school coach, he understands that not everyone will continue running but rather hopes that they will "have a skill set that allows them to be physically fit for the rest of their lives." 
"I also want them to discover what they are capable of achieving when they apply themselves to a task," said Coach Ehrbar.
Both coaches remarked that cross country is all about setting goals and pushing oneself.  As such, this sport has challenges that each athlete has to face and overcome. For Mary Isabella, it is running up hills. Adam Schumacher says that pushing himself at practice is the hardest part.  "The worst part is overcoming and dealing with injuries," said Coach Ehrbar. Coach Wojo believes that the biggest struggle for students can be getting into the running mindset, which involves "training your brain to push through your pain."
For those who may be interested in trying Cross Country or any type of distance running, advice from Adam Schumacher is to always put in the practice and effort, because it pays off.
Coach Ehrbar says, "It is a great sport for individual achievement and growth while also being part of a supportive team that pushes you to do your best."