As transgender rights have been a common topic in the news, controversy has continued to surround the matter of transgender athletes. At the center of the conflict is the question of whether is it is fair and safe for transgender athletes to compete with non transgender peers.
Many cite biological differences between those born as male and female as the main reason for claims of unfairness. These include increased testosterone, more muscle mass, and height as well as differences in heart rate and lung capacity.
As an example of this, swimmer Lia Thomas won the NCAA championship in swimming in 2022. She faced criticism for taking the title away from Olympic silver medalist Emma Weyant.  Florida governor DeSantis announced that Weyant, who is from Sarasota, was the "rightful winner."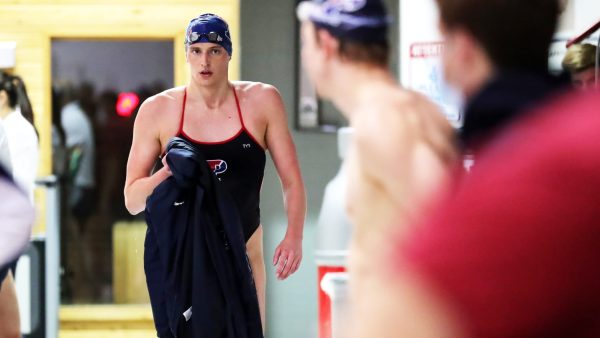 Those opposed to Thomas being able to compete against biological women often turn to the point that when competing as a male, Thomas was not successful. According to a former swimmer, Sharron Davies, "For the first 21 years of her life, the best that she'd achieved was the top 500 in university male swimming…it's very important that women have equal opportunities of success in sport, and that we're not discriminated against because of our actual biological sex, which is what is happening at the moment."
Swimming World Magazine offers a similar comparison.  Thomas ranked 554th in the male brackets.  After transitioning to a woman, she was ranked 36th among college female swimmers. That means as a woman, she got more recognition than she did as a male.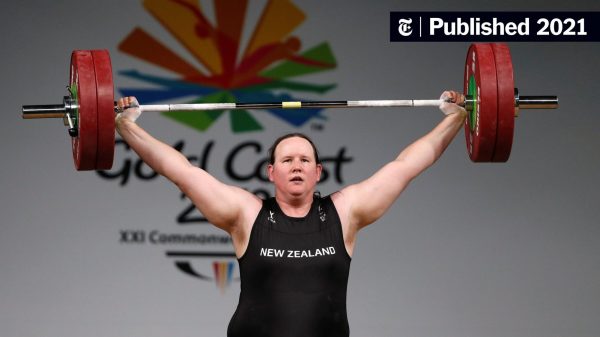 However, a contrasting example comes from women's weightlifting. Laurel Hubbard, trans athlete from New Zealand, competed in the 2020 Tokyo Olympics.  Though she held several records in her youth while competing as a male, Hubbard placed last in her group at the Olympics.  Hormone replacement therapy changes the body–making it harder for transwomen to compete in the same way they may have before transitioning. In this way, trans athletes actually have some disadvantages.  They would maintain their larger body frame but would have decreased muscle mass to operate that frame.  Hormone therapy can lead to breast cancer. The user's blood also gets thicker, and it can increase chances of blood clots, stroke, cataracts, and heart attacks.
The American Civil Liberties Union takes the stance that the argument that biological women cannot compete with transwomen "reinforces stereotypes that women are weak and in need of protection…The real motive is never about protection — it's about excluding trans people from yet another public space. The arena of sports is no different."
Others who support trans athletes access to sports note that all bodies are different, not just on the basis of sex but in terms of height, weight, muscle mass, and more. One example is swimmer Michael Phelps, whose wing span and height as well as a low levels of lactic acid give him an advantage over other swimmers. Another example is that left-handed fencers have an advantage over their right-handed peers. Wrestling and boxing take biological difference into account with weight classes.  Trans supporters note that some athletes have access to better training facilities, better coaches, or better nutrition. In short, they argue there have always been athletes who have had unfair advantages over their competitors and that the topic of trans athletes is no different.
With arguments backing both sides of the issue, it is unlikely that a resolution will be easily reached.  The International Committee that oversees the Olympics as well as the NCAA have made changes to policies regarding trans athletes. Most recently, trans athletes have been required to have their hormone levels tested prior to competing to ensure that testosterone levels are within the acceptable range.  Some states have banned trans athletes from competing, but those decisions are being challenged.
Students were asked to share their thoughts on competing with trans athletes. A male 8th grade student, Benjamin Culp shared that men shouldn't compete in women's sports because men and women's bodies are built differently. He said that there is often a  difference in skills as well. He explained,   "Most men's muscles are scientifically stronger than women's so they have a skill advantage. For example if you put a 5'5 130 pound male in a wrestling mat, and 5'5 130 pound female together, the male would win because men are scientifically built differently than women."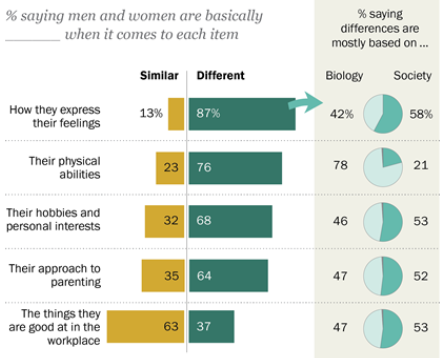 A female 8th grade student who excels at track, Braelynn Lovejoy, stated that she'd be mad if a biological male took her top spot or competed in her sport.  She noted that it wouldn't be fair since most boys are genetically bigger, and even if they are smaller, they might still be faster or stronger. "They're built differently, and everything about them is just different in general."
A track coach, Frank Shaffer, said he didn't have personal opinions on the matter and that he would simply follow school guidelines in terms of what is and is not allowed. Since the issue is still relatively new, no guidelines have been set.   The school does not currently have a policy on trans athletes eligibility.
The topic is controversial and often avoided in an effort to not offend trans individuals or athletes. So the issue is rarely discussed. Yet, there is a lot to consider with the issue–from honoring female athlete's hard work to locker room etiquette, from the fairness of hormone testing to the rights of the trans community to participate.  The courts and athletic organizations will have to work with the scientific community to determine what solution is the most fair.