Sixth graders head back to camp after three years
Since the 2020 emergence of Covid, school events and activities have been shut down or limited, and many still haven't started back up again. Students weren't expecting their extracurriculars and field trips to disappear one day and never come back. MMS, being one of the many schools impacted by this, was thrilled to announce last spring that Sixth Grade Camp was back!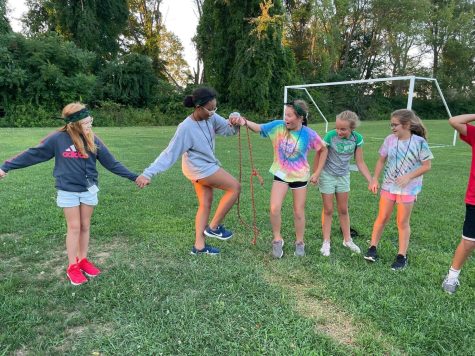 On August 31st, the Dream and Trailblazer teams headed 70 miles from home to North Springfield, Pennsylvania, for their first overnight class trip at Camp Fitch.  All Star and Phoenix students attended in mid-October.
 Camp Fitch offered various activities for students to experience. These include team building skills, rock climbing, archery, outdoor cooking, hiking, challenge courses, canoeing, crafts, survival skills, and campfires.
According to the parent presentation, Camp Fitch's core values are growth mindset, empathy, vulnerability, and servant leadership. Camp Fitch's website states that Camp Fitch hosts school groups from areas around Youngstown, Cleveland, Pittsburgh, and Erie.
Students followed a schedule of events at camp that included some daily routines as well as a rotation of varied activities.
     7:15- Wake up
     8:05- Flag raising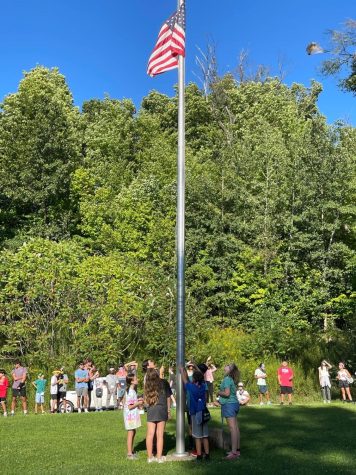 8:15- Breakfast
     9:15- Morning duties
     9:30-11:45- Activities
     12:00- Lunch
     1:00-5:00- Activities
     5:30- Dinner
     7:00- Evening program
     10:30- Lights out
The students were impacted very positively by this experience. Arabella Nakamura, a student on Dream shares, "It was good to get away from home and meet new people." The highlight of Arabella'strip was hanging out with her friends at the beach.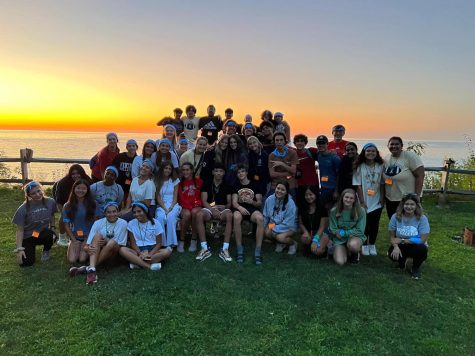 Lily Hughes noted that she shared a cabin with many friends. Many students said their cabins had parties at night. Lily's favorite part of her trip was hanging out with friends.
Dominic Hambrick said he hopes to return to Camp Fitch with the sixth graders as a counselor some day. 
 If given the chance to have done something differently Christian Ross would've packed a blanket. The highlight of Christian's trip was rock climbing, because he used to rock climb a lot. 
A warning from camper Emma Kovacs is there are a lot of stairs. The highlight of Emma's trip was horseback riding.
Natalee Crinti shared that her experience was fun and she ended up liking the things she wasn't sure she'd like. The highlight of Natalee's trip was interacting with the various animals.
Oleg Sergeev specifically enjoyed the turkey, one of Camp Fitch's farm animals. Oleg shared that the highlight of his trip was meeting his favorite counselor Cici.
"Always be prepared for whatever happens; especially to your shoes!" Shawn Delaney advised future attendees. Shawn shared that he was really hyped for his first time at camp. The highlight of his trip was gaga ball.
MMS Guidance Counselor John Paydo, shared that "For many of our sixth grade students, Sixth Grade Camp is their first 'camping' experience. They are exposed to things like rock climbing, canoeing, archery, and more that they may not normally be able to do. It also allows them to see that learning can take place outside of a school building in a natural environment. It is truly an awesome experience for our campers, counselors and teachers!"