Back-to-school 2022: Students talk fashion trends and first impressions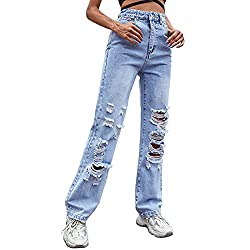 On August 25, the Mayfield City School District officially opened its doors to students for the 2022 school year. That means it's back-to-school time! Middle schoolers need to know what to wear, what's popular in a middle school setting, and what a good first impression means to people their age. 
Fashion Trends
Middle school students want to be able to fit in at school and feel comfortable about their appearance, personality, and overall selves. No student wants to be the one outstanding kid who is unaware of what is currently popular and trending.
According to an article from USA Today about girls' style and 2022 fashion trends, clothing pieces incorporating loose silhouettes and bright colors are a must. The article also suggested that middle schoolers wear baggy or wide-legged pants or jeans, adding that trending jeans typically have some sort of rips.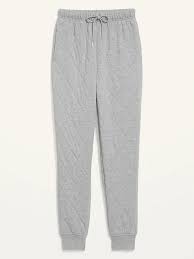 Oversized hoodies, everyday comfort, and college-style tops are a huge hit. USA Today says these designs, "can be styled with jeans, leggings or even biker shorts," while you can never go wrong with a nice pair of joggers.
The author of the USA Today article also wrote about how "chunky shoes with added height" are making their way up to fame. The piece claims the shoes, "give added height while not being uncomfortable like high heels." These shoes are perfect for girls who would like to add a possible inch or two without going over the top. 
As an article from Just Destiny Mag talking about boys' style reports, "sweats and joggers and a logo tee shirt" are what many boys are wearing now. The article went on to teach people that mixing brands with brands is a very easy option while stating that many young men prefer wearing basketball shorts and a comfy tee during the warmer months of the year.
Many boys' top footwear includes a pair of Crocs as well as either sneakers or basketball shoes. 
As far as these fashion trends go, many students who attend MMS share what they see every day in the common hallways. Many of the students interviewed shared that leggings and joggers are in style and that being comfortable is key as a student.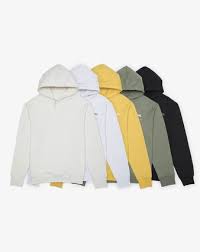 Another widely mentioned clothing item is your classic hoodie. When asked about what he sees students wearing, sixth-grade student Colin Garrett stated, "Hoodies. That's what everyone's literally wearing." Other students had very similar responses regarding the hooded sweatshirts, as eigth grader Annelyse Conley simply responds, "Definitely hoodies," while Kennedy Garner, an eighth grade student, adds on that "shorts and leggings and hoodies" are the way to go.
Garrett also talked about the common footwear teens are wearing, mentioning "socks and crocs" are very popular. Whereas, Conley says, "Nike socks with Crocs or Nike Blazers" are commonly worn as well.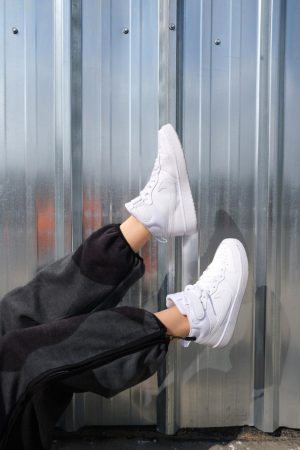 Amarion Watkins, 8th grader, jokes that some kids may even "wear what they sleep in," referencing the fact that many students dress comfortably during classes. They sometimes desire to feel like their bed is with them at all times during the school day. 
MMS 7th grade teacher Sarah Dodd was asked about what she sees her students wearing on a daily basis. She describes that the common middle school wardrobe consists of hoodies, school spirit wear, crocs, and slides, as she sums up the style as "athletic leisure." 
When asked about her opinion regarding how much students care about their appearance, Dodd commented, "Students tend to have focus" on how they look, also suggesting that confidence is learned around a child's middle school age. 
Dodd also builds on the fact that students are mindful of themselves in relation to others. She recognizes that students tend to start comparing themselves to others in many ways, appearance just being one. 
She continues, "Although students often compare themselves to their peers, they should try to embrace who they are because everyone is beautifully unique. My hope is that every student learns to be confident with who they are and embrace their amazing uniqueness."
Generally, the students within middle school friend groups will dress similarly to each other. Mayfield Middle School 8th grade student Julian Jackson says that dressing like your friends is "common." Colin Garrett describes his friend group's style, remarking, "We all just wear athletic clothes."
First Impressions
Finally, websites and middle school students evaluate first impressions, their value, and what it means to make a good one.
As reported by the American Psychological Association (APA), "…the impressions you make can have a real impact on your academic and professional success. 'You don't get a second chance to make a first impression,' says James Uleman, PhD, a psychology professor at New York University and researcher on impression management."
Now, how do you make a great, long-lasting impression on a teacher? An article by Partners With Parents recommends you ought to "Do what your teacher asks you to do." The article further advises students to "Make sure everything you submit, by e-mail or on paper, is in pristine condition." 
To take this a step further, the interviewed students, along with Dodd, were asked what first impressions meant to them, and what techniques they display when making one.
Kennedy Garner notes that making a decent first impression does not usually apply to her, because she wants teachers to see who she really is. It's perfectly alright for her to not worry about putting a mask on for them. She does, indeed, give advice to students who value first impressions. "I just feel like you need to get your work in on time."
On the other hand, Annelyse Conley shared that first impressions matter to her and are important. She explains that to make a positive first impression, you could perform deeds such as "being nice, not doing anything disrespectful while someone is talking, and not making them uncomfortable." Conley believes in the value that first impressions offer, as she wants to always put her best foot forward. 
Garrett also shared his thoughts on the matter, explaining that first impressions are worth it for him. He shares that a solid first impression helps because "You want everyone to like you. You really don't want them to hate you or make fun of you, and you should present good things about yourself." 
As reported by the American Psychological Association (APA), "…the impressions you make can have a real impact on your academic and professional success. 'You don't get a second chance to make a first impression,' says James Uleman, PhD, a psychology professor at New York University and researcher on impression management."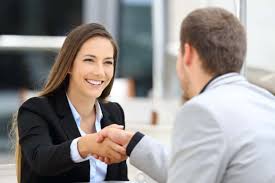 A decent first impression has been scientifically proven in studies to work effectively, so students may want to think about their actions and word choice when they meet someone for the first time.
Garrett was asked what he thinks makes a good impression on teachers and students alike. He responds, "You always should be nice to them, talk in class, be on time, be presentable, and not be rude. That type of thing."
As a teacher, Dodd, notes how first impressions "really matter and apply," while adding students should present themselves in a positive way to show a good "vibe." 
She recommends that students make good eye contact with their teachers and engage in conversation. Dodd also suggests classmates should look and act presentable, while still being themselves. Therefore, she wishes for her students to have a positive attitude and stay true to who they are. 
Dodd additionally knows that sometimes you may not always put your best foot forward on your first try. She talks about how people can take any opportunity they get to prove themselves different from what their first impression may have reflected.
Dodd essentially explains how sometimes, it's more about the ways you can move forward and show how much you've grown. It is important for students to show growth and character development, so recovering from a poor first impression is a valuable lesson people may need to learn.