Getting to know Mrs. Sharp
As most of us may know, Mrs. Raven Sharp, the Skills for Adolescence and Our House Leadership teacher, has taught sixth, seventh, and eighth grade students since beginning at MMS two years ago. But what don't we know about her?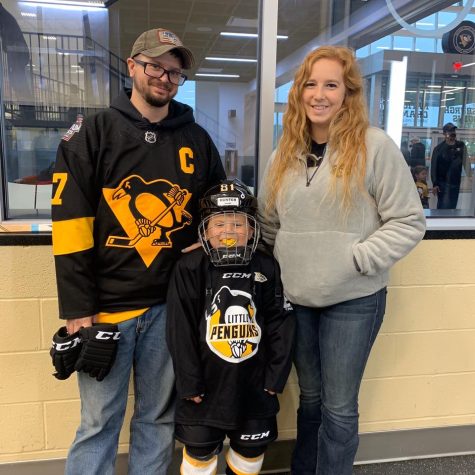 Mrs. Sharp obtained her Bachelor's Degree from Waynesburg University and her Master's Degree from John Carroll University. The Bachelor's Degree allows Mrs. Sharp to study and teach psychology and the Master's Degree is for school counseling.
Originally from Pennsylvania, Mrs. Sharp loves the outdoors and watching her kids, stepson Hunter and toddler daughter Reagan, have fun and be excited about life. On weekends they often travel to Mrs. Sharp's hometown for some family fun along with their two dogs.
Mrs. Sharp's favorite family vacation is to Myrtle Beach. "It was really fun to just see how excited Hunter was over everything," she said.
Since teaching at Mayfield, Mrs. Sharp has grown to love working as a middle school teacher, since she originally wanted to be a guidance counselor. But teaching in the Social Emotional Learning circuit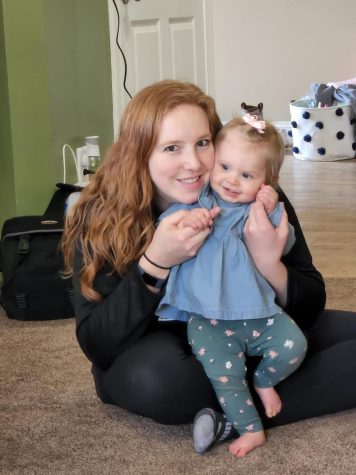 is the best of both worlds for Mrs. Sharp.
"I enjoy hanging out with all of the students and interacting with them and hearing about their lives." She added, "I would say this is probably one of my favorite places I've taught just because I thought I never would've been teaching in a middle school, and I actually enjoy it a lot more than I thought I would."
Mrs. Sharp is often described as caring, sarcastic, always willing to help out, and compassionate. When her colleagues were asked what they thought about Mrs. Sharp, they reported such things as  being easy to work with and setting high expectations for all kids. They also called her a great person, knowledgeable, and a real asset to the team and school. Colleagues and students especially love Mrs. Sharp's sense of humor.
Ms. Waner, who teaches Skills for Adolescence with Sharp, said, "I'm kind of more uptight and Mr. Face is really low-key, and so Mrs. Sharp is just that perfect in-between, and we really work well as a team."
Assistant Principal Mr. Sheppard said, "She's a good person and good people make good teachers." He added, "She'll do whatever she needs to do and she'll go above and beyond."
From multiple voices, Mrs. Sharp is well-liked by staff and students, and it seems the feeling is mutual. Mrs. Sharp has been a positive addition to the MMS Staff.