Crumbl cookie opening soon in Mayfield
Crumbl Cookie, known for its large gourmet cookies, baked fresh and served warm, is opening a new location in Mayfield Heights in what was previously Subway.  The store, originally set to open in late April, is now scheduled to open at the end of May.
Crumbl is rising in popularity.  They have opened over 300 locations in just the last 3 years and have plans to open more locations in the near future.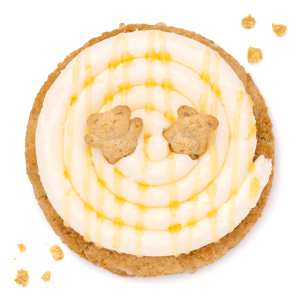 Crumbl is known for having a variety of cookie flavors. Each week they have four to five new cookie flavors on their menu in addition to their classic Chocolate Chip, which never leaves the menu. Some of these featured flavors have been Bubble Gum, Brownie Batter, Birthday Cake, Caramel Popcorn, Fruity Pebbles, Cotton Candy, Cosmic Brownie, Waffle, and Twix. Their May feature is Teddy Graham (pictured.) The constantly changing menu keeps customers interested and coming back for new flavors.  And with the famous four packs and party boxes, guests can try them all. 
Crumbl also offers ice creams, which also rotate and offer new flavors weekly.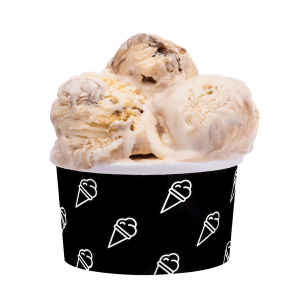 Some people criticize the cost of Crumbl Cookies, which are around $4 each in most locations.  But fans notes that the large size of the cookies, which makes them easier to split with friends and family make them worth it.  Crumbl fans also  note that are not the most expensive cookie out there. Some other brands of gourmet or individual-sale cookies go for up to $5 to $7 per cookie, and sometimes the size is smaller. For example, the famous Gideon's Bakehouse in Disney Springs carries a price tag of $6 per cookie, and customers sometimes have to wait hours to get them.  
As one might expect, because Crumbl has bigger cookies (and because cookies, in general, are high in sugars and carbohydrates) they pack a high calorie count. In the article Crumble Cookie Nutrition facts, it states "The calorie count is around 600 calories and 90 grams of carbohydrates" (Cully).  But no guilt in the occasional treat!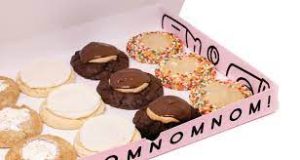 Crumbl offers in-store counter service, curbside pickup, local delivery, and even shipping. They also feature gift boxes with variety packs and catering for events.  They are available on Door Dash, too.
With the opening of Crumbl, Mayfield residents will have big warm cookies in those recognizable pink boxes just a quick mobile order away (and MMS students might have a new walkable spot to grab a treat before home games!)