How to enjoy your summer in Ohio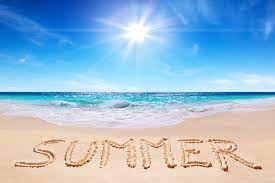 With summer just around the corner, one may wonder what to do with the ten weeks. There are many traditions, trips, and a wide variety of fun things people enjoy doing in the summer. 
Thrills
Based on interviews with MMS staff and students, one of the most popular places people enjoy in the summer is Cedar Point. At 364 acres, Cedar Point in Sandusky is the most popular amusement park in Ohio. Depending on the month or time of year, the single day regular tickets for people over 3 years old cost up to $49.99 on weekdays and $59.99 on the weekends. Single day Jr. or Senior tickets cost approximately $45.
Passes are usually the way to go at Cedar Point. With the gold pass you get free parking, discounts on food and merchandise, and the option to bring a friend. With the platinum pass, you are able to access all Cedar Fair parks in the season.
When it comes to food, meal passes also offer savings. With the Cedar Point dining plan, every hour and a half to two hours, a person earns a new meal from the options provided for the pass. Some of the places to eat there are BackBeatQue, Hugos, Coasters drive in, and the usual places like Chik Fil A and Starbucks. 
Mayfield Middle school principal, Mr. Destino says, "We go to cedar Point 10-12 times a summer." Destino is a season pass owner to Cedar Point. He says he does these trips for family time. His favorite roller coaster is Millennium. He loves walking around at Cedar Point and enjoying the food. His family has a food pass to Cedar Point. 
The Outdoors
If spending time in nature is your thing, Holden Arboretum, located in nearby Kirtland, offers 30 acres of joy. One of the many great things to do there is the Murch Canopy Walk. According to Holden  Arboretum, "The Murch Canopy Walk invites guests on a 500-foot-long elevated walkway that is built 65 feet above the forest floor." Holden Arboretum also has miles of trails twisting around ponds and marsh, a butterfly garden, and a natural playground for kids.
The Cleveland Botanical Garden is another great place to visit for people of all ages. Marketing manager, Jessica Snider says, "The Hershey's Children Garden is a great way for children to develop a love for nature and an interest in gardening."   The gardens open from 10am to 5pm. For a non-member adult (13 and up) it costs $16. For a non-member child (12 and under) it costs $12. 
At the botanical garden there are 10 different species of butterflies coming back from being endangered. The botanical garden also has the Gateway Garden, Perennial Garden, Restorative Garden, Inspiration Gardens, Rose Garden, and Topiary Garden. These are all great places to visit when coming to the Holden Arboretum's botanical gardens
Both Holden Arboretum and the Cleveland Botanical Gardens are on the same annual pass.  Pass holders can visit both locations as many times as they want.
The Cleveland Metroparks also offer plenty of ways to enjoy the outdoors.  One of the largest state parks in the country, it offers 300 miles of hiking trails.  This Is Cleveland also notes that there are eight parks with lake access, many of those offering kayak or stand-up paddle board rentals. Favorites mentioned by staff are the Brecksville Reservation, Brandywine Falls, and nearby North Chagrin Reservation where Squire's Castle is.
An one of the Metroparks most popular summer locations is Edgewater Beach–stretching 900 feet along Lake Erie, where families can spend a few hours or the day swimming and sunbathing.
During summer a 7th grade teacher  Mr. Duraj enjoys being outside in nature and being near water. He enjoys things like going to the park, going to concerts, and attending sports games. He said, "I think it is peaceful to be outside." 
Food
If a good meal sounds like your idea of fun, Little Italy is a favorite of some people. Little Italy was established in the 19th century when many Italian immigrants settled in the area that is now at the intersection of Mayfield and Murray Hill Roads. They brought their cultures with them and it still remains today. According to Historic Little Italy, "Visitors can experience the cultural essence that has been kept alive through historic art and architecture, joined by cafes, bakeries, trattorias, boutique shops, and annual events attracting people from around the area and across the country." 
One of the most-anticipated annual events is the Feast of Assumption, from August 12 to August 15. According to Historic Little Italy, " The Assumption of the Blessed Virgin Mary, a Catholic Holy Day on August 14, commemorates Mary being taken into Heaven." After a mass at the church, four days of festivities follow.  Booths are set up featuring Italian foods and desserts, vendors, live music, and rides for young children. On the final evening of the Feast there is a candlelight procession and prayer service.
While Little Italy offers pizza and pasta, everyone loves a cool treat on a hot summer day. And our area has several popular ice cream shops. Some of peoples favorites are Mitchells, Sunday Memories, and East Coast Custard.
Mitchell's is located in Ohio City downtown and is open from 10am to 9pm. They sell almost every flavor a person could think of and offer vegan options, too. They also sell sundaes. 
Sunday Memories in Highland Heights has cookies, brownies and milkshakes as well as ice cream.
Jeni's, located at the fall in Chagrin, offers famous flavors by the pint: Brambleberry Crisp, Blackout Chocolate Cake, and Pineapple Upside-down Cake, and many more.  And a trip for ice cream can be accompanied by a trip to view the Chagrin Falls nearby.
Summer Plans
Staff and students are looking forward to a lot this summer–ranging from big trips like Mr. Dick's science trip to Costa Rica to Mr. Mittinger's summer to-do list of "grilling, camping, and fishing."
Mr. Destino is looking forward to pizza parties with friends in his backyard as well as a cruise with Carnaval Panorama. 
Several students from the Adventure Team were asked about their favorite summer pastimes. Mila said she enjoys going to the beach and riding bikes with friends to the park. Every summer, her family travels to different places including Florida, Italy, and Croatia.
Another student, Aadyn, mentioned that he likes going to the movie theater with his friends and also going to Top Golf. He also likes going to the gym and going on walks. 
Gigi  enjoys going to the pool and dancing at her dance studio. She likes going to Highland Heights park with her friends. Every summer her family goes on vacation to Florida. 
Vincent  says, "I like doing anything that keeps me active." He, like many MMS students, will spend much of his summer playing sports. He plays baseball in Toledo and Columbus. 
Seventh-grade science teacher, Mr. Rapposelli, is looking forward to an active summer. His favorite activity is taking his boat to go bass fishing. He also spends his time golfing, playing bocce in Little Italy, body surfing, mountain biking, and exploring the Metroparks.  His family vacations at Beach Haven, New Jersey, and he also spends the 4th of July with his friends at a lake house. 
Mrs. Williams, Revolution team teacher says, " My family has this cabin on a lake. We go up there every year. We love lounging on the lake." A tradition for the family is to go in the sauna and then later jump into the cool lake. The family's goal is to squeeze everything in the week or two they are at the cabin. Williams also visits a lot of other places such as West Woods, Punderson, Grand View,  and the Geauga County Fair. This summer Williams is also going white water rafting.
Mrs. Trentanelli's summer will mean a trip to Heron River and Lake Erie. She likes beaches, boats and waterparks. Trentanelli states, "I love visiting other cities in Ohio like Cincinnati and Columbus." Trent likes the Metroparks for hiking, biking and running. Trent also has a lot of birthdays to celebrate. "Every female in my family is born in July."
Regardless of your tastes, there is certainly plenty to do in the Cleveland area in the summer.