Bibibop opens on SOM Center Road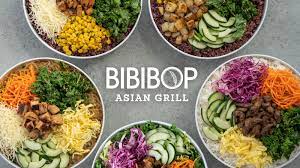 Bibibop Asian Grill, a well-known healthy and affordable Asian restaurant, opened its new Mayfield location at the beginning of April.  Think of Bibibop like Chipotle; customers pick out the base then add preferred meat and veggies.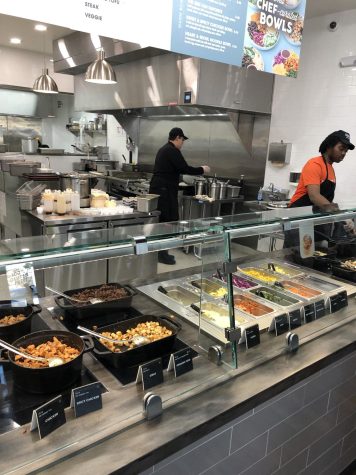 Bibibop's menu focuses on build-your-own bowls. First, you choose a base, and options are white or purple rice or noodles. Protein choices include steak, chicken, spicy chicken, and tofu. Topping options are black beans, bean sprouts, corn, carrots, cheese, cage-free egg, pickled red cabbage, potatoes, sesame kale, and kimchi.   Lastly, customers can pick a sauce.  Sauces are yum yum, spicy sriracha, teriyaki, gochujang, sesame ginger, sesame oil, and yuzu vinaigrette. 
For customers who find all of the choices overwhelming, they offer seven different "Chef Curated Bowls" including the "Bibi Fan Favorite," when combines the best-selling items.
Add-ons include fruit cups, extra sauces, and drinks. Beverage options range from typical soft drinks to more unique options like passionfruit lemonade and berry omija tea.  Bibibop also offers kid meals, catering, and family packs.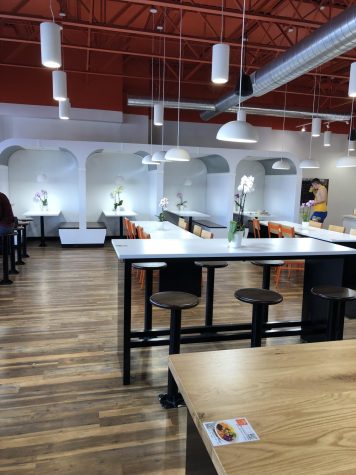 Prices at Bibibop are affordable–comparable to other similar counter-service restaurants. Regular and small bowls are $10 and up and vary based on the type of meat chosen, just like at Chipotle.  Sides are $2-4, extra sauce is $2, drinks are between $2-4. Kids meals are $5, and a family 4 pack is $30.  Catering prices range but average at $12 per person to be served.
Bibibop started in 2013 in Columbus, OH. It was founded in by Gosh Enterprises, the same owners as Charley's Philly Steak.
You can also find it locally at Mayfield on SOM Center, at Pinecrest, in University Heights, on Euclid Avenue, at Westgate Mall as well as in Mentor and Westlake. Bibibop now has nearly 60 locations across the country within five states as well as Washington DC, according to Columbus Business First.
I personally tried Bibibop for the first time and I will say it was pretty good. I did a build your own bowl and kept my selections simple. I had noodles, chicken, cheese, and corn. For my sauces I had Teriyaki, Yum Yum and the sweet and spicy sauce on the side. I also got fruit for my side and lemonade. Everything was good, especially the sauces, and the large portions means you will likely have leftovers.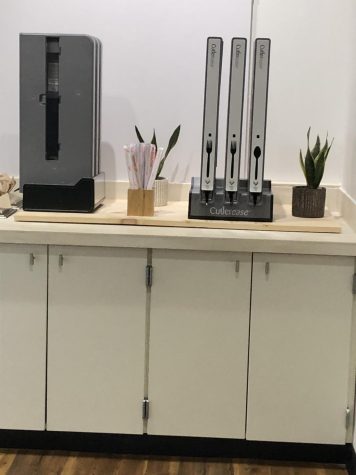 The new SOM Center location had very good service. The employees were very welcoming and nice, and the location did not seem to be short on staff.  The line was long but went by really fast, and the seating was very nice and clean. Bibibop was very sanitary and had a tidy area with fork, spoon, and knife dispensers. There were two family bathrooms; both were very clean with no trash. 
Bibibop appeals to some people as a tasty yet healthy meal option. The food is 100% Gluten Free for people who can't or don't eat gluten. The noodles are made out of sweet potatoes but were tasty and bouncy. Vegans and vegetarians would also have a lot of options when eating here. All of Bibibop's items and house-made teas and lemonades are organic with no added sugar.
I would say Bibibop is a great restaurant and take-out place and a great addition to Mayfield. They offer eat-in, curbside, and delivery options and are open daily from 10:30 to 9.