Claires and Justice makeup has toxic chemicals that is causing cancer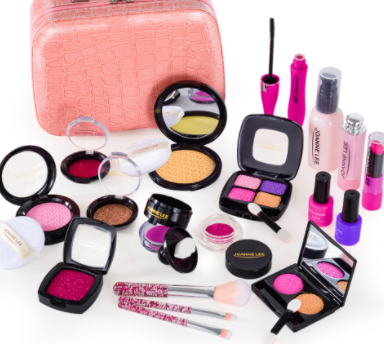 Children's retailers Claire's and Justice are having to recall and send out warnings for makeup items in their stores that contain the potentially cancer-causing ingredient, asbestos.
In total Claire's had 9 items test positive for the chemical. The FDA told Claire's that they should recall all of the products that had tested positive for asbestos. Claire's said they weren't going to recall so the FDA had to put out warnings not to use the products. 
An anonymous Claire's worker said that most of the time when a recall is made on a product most locations don't know about it and the item isn't taken off the shelves. They also said that when they know about the recall the product is just put in the back. Most locations that were phoned didn't want to answer questions and were very quick to get off the phone. All stated that their store was busy (on a Wednesday afternoon.)
Claire's corporate also didn't answer. After being placed on hold two consecutive days, I was told they couldn't take my call.
Of the four area Claire's locations called, three locations haven't taken the recalled items off the shelves yet. One of those admitted to knowing about the FDA's request, and the other employees did not know what I was talking about.
Kids are in danger from these makeup products and Claire's locations need to be made more aware of recalls being made so the item can be taken off the shelves. 
Claire's isn't the only children's retailer who has had this problem with their makeup products. Justice, a children's clothing and accessories store, had several of their makeup products test positive for asbestos. Justice, on the other hand, was very quick to take their products off the shelves, make recalls, and give customers the chance to return them for their money back. Justice was much more efficient in caring of this problem than Claire's was.