Twist, turns, and top stories in the 2022 Winter Olympics
The first half of the 2022 Beijing Winter Olympics is officially underway, and recent headlines have been dominated by the most compelling stories to come out of this year's games.
Lindsey Jacobellis claimed the first gold for Team USA, crushing her women's snowboard cross. Sixteen years have passed since her devastatingly close win and she's elated with her victory.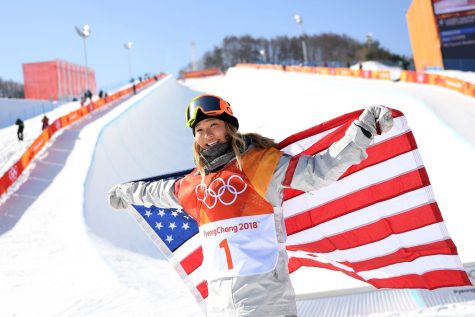 Chloe Kim, the youngest female snowboarder to win a gold medal, returned to capture another medal. Now, the 21-year-old has become the first woman to win back-to-back medals in her half-pipe event. Kim said, "I was dealing with all sorts of emotions, self-doubt… But when I was getting ready to drop into my first run, I just reminded myself that it's a brand new run."
Once she scored a 94 and the judges approved her win, Chloe Kim celebrated with Elieen Gu. After watching Chloe Kim perform, Gu posted a sweet message on Instagram saying, "so proud to have you (Kim) as friend, inspo, and big sister all in one."
Gu had just experienced the same joy after snatching gold in her skiing event, saying, "Even if I didn't land it, I felt it would send a message out to the world and hopefully encourage more girls to break their own boundaries." She went on to say, "That was my biggest goal going into my last run." Hashtags like, "Gu Ailing won the gold medal," are blowing up on Weibo (a social media app).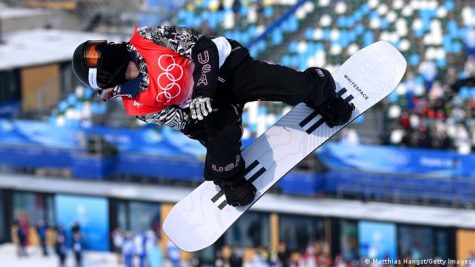 Shaun White, the 35-year-old snowboarder and three-time gold medalist came back for his final Olympics. After falling in a previous run, White placed only 4th, not securing another medal. Still joyful, the now-retired champ said, "I'm proud of this life I've led, and what I've done in this sport, and what I've left behind."
Four women were disqualified due to their suits being too large. The four female skiiers were from different countries. The German team coach was outraged, saying, "The entire season suits have been an issue. I am unbelievably angry and I don't understand it."
The Japanese coach reported, "her suit was supposedly too big around the thighs, even though she wore it in the women's normal hill event on Saturday."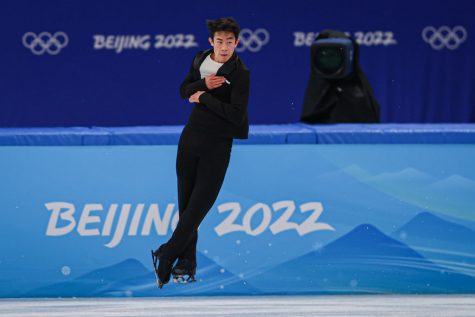 Nathan Chen shows out for team USA by scoring an almost perfect score, even setting a world record for highest scoring short performance in men's figure skating. He succeeded in getting his gold medal.
Perhaps the biggest headline from the games is the story of Kamilia Valieva. The fan-favorite figure skater for the ROC (Russia Olympic Committee) helped snatch gold for the team at the young age of 15. She also became the first woman to ever land a quad jump. 
However, before the medal ceremony was conducted, a failed drug test from December surfaced. Almost 40 days prior to the event, her blood test showed a heart mediation that was on the list of banned drugs. Upon further examination, traces of two more drugs- also used for the heart- were found in her system.
Dr. Sean Heffron who is a preventative cardiologist shared his opinion on the situation. "It might allow for an athlete to be able to train at a higher intensity for longer periods."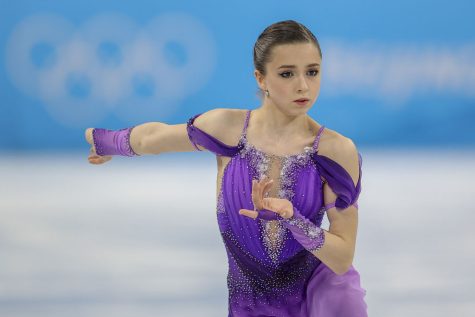 Due to Valieva being protected as a minor, she is still being allowed to continue competing, much to the dismay of the U.S. Olympic and Paralympic committees.
An official wrote, "Athletes have the right to know they are competing on a level playing field. Unfortunately, today that right is being denied." 
As of February 16 Valieva was 1st is her competition even after a slight stumble in a performance. The question is if she will- or should- be able to keep that lead.
The Olympics are world-wide event that pulls people together. About 50% of the MMS staff and students who were surveyed said that they have been watching this year's games.  Of those, 23% say they watch the Olympics faithfully every time they are on, while the other 30% say they tune in occasionally for specific events.  
The favorite event those at MMS is snowboarding, followed by figure skating, and hockey.  Ski jumping, bobsledding, and speed skating rounded out the top six.
Cecilia Gonzalez, a 7th grader at Mayfield Middle School, enjoys watching the events and the mix of different countries. She says, "I did competitive skating for six years so watching the best of the best skate is amazing!"
Mrs. Polly, a teacher at MMS wrote, "I love watching their dreams come true! So many athletes spend their whole lives working toward just making it to the Olympics; the moment they compete and win is so magical!"
With four days left in the Olympics, more surprises and medals are sure to be right around the corner.