Encanto becomes new Disney favorite
On November 24, 2021, the same creators of Disney's Moana released their newest movie, Encanto–a movie about a young girl named Mirabel Madrigal, living in Columbia with her extraordinary family. Everybody in her family has a special talent, and she's the only one who doesn't.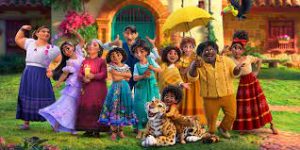 In the film, Mirabel lives with her grandmother, sisters, mom and dad, cousins, aunt, and uncle. The family resides in the casita, a home with magical properties that began the day that Abuela lost her husband, Pedro. The trauma of that loss makes her very protective and controlling as she oversees the Madrigal family. When Mirabel has a vision that the casita and the family's magic is in danger, she starts seeking answers. 
This movie can teach many lessons about loss, personal value, individuality, and family. 
All of the music in the movie was written by Lin-Manuel Miranda and Girmaine Franco.  This movie has six original songs: "The Family Madrigal," "Waiting on a Miracle," "We Don't Talk About Bruno,"  "Surface Pressure," "What Else Can I do," "Dos Oguritas," and "All of You." 
"We Don't Talk About Bruno" become #1 on the Billboard top 100 list on January 31, making it only the second Disney song to do so. (The other was "A Whole New World" from Aladdin in 1993). A fun-fact is that Bruno's original name was going to be Oscar, but the creators changed it to fit with the lyrics, "We don't talk about Bruno-no-no-no."
Also, the Encanto soundtrack was the #1 album on the Billboard chart for three consecutive weeks.
Character Design
Fans of the movie may enjoy a deeper dive into the design of the characters.
During the movie some may have noticed that each character's outfits have some kind of design that aligns with their gifts. For example, Isabela has flowers on her dress, and Dolores has sound waves. Mirabel's dress features butterflies, and a closer look at the movie shows that the Casita also has butterflies on it. One fan theory is that maybe Casita could actually belong to Mirabel, not Abuela, because Mirabel could be the next protector.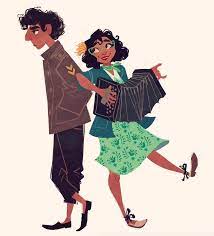 Now let's dive into old concept ideas for the characters of Encanto. These are early sketches by Disney artists before the characters' looks were decided. Many concept designs for the characters can be found online.
One of Mirabel's concept ideas featured her wearing a 80s style. Where she wears a long, teal, floral print dress with a dark green jacket and teal scarf. Her glasses are less round, and she wears a yellow flower in her hair.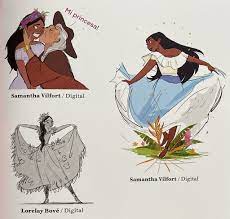 One of Isabella's concept ideas feature her in a white, top with a long blue skirt. And a concept idea for Abuela can be seen in the same image as the one for Isabella.
An interesting concept idea for Camilo features him with straight, black hair, in a white striped maroon button up shirt, and some brown pants with sandals.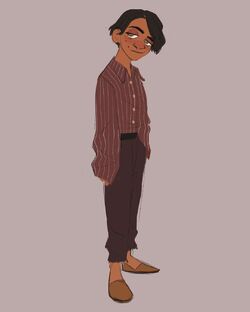 Early sketches of Dolores features her (unlike her side o the family who mostly wears yellow) wearing a blue dress with white trimming and some black, ankle high boots. Her hairstyle is similar to the final result, but the color instead of brown is blonde, and her skin is more light and less brown.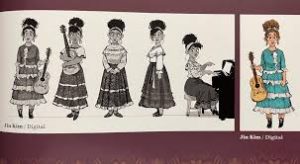 One concept design for Bruno is drastically different. It presents him wearing a green button up shirt, with a long maroon cloak dragging behind him, and some dark green pants with flip flops. His hair is more straight and messy and his beard is thicker. He's also pictured as more robust instead of his thin frame.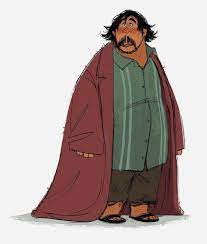 If you'd like to see more concept designs for Encanto,  I'd recommend you purchase the 'Art of Encanto' book on Amazon.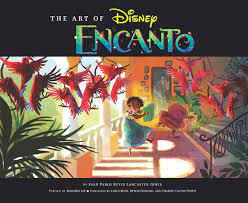 Overall, many fans think this movie is amazing.  It was so widely streamed on Disney + that Disney decided to re-release it in theaters.  Enertainment Weekly shared, "Encanto has become one of the biggest animated hits of the pandemic era, posting $93.1 million domestically and $222.6 million globally to date."
Critics also showed the film love. Encanto earned three Oscar nominations: Best Animated Film, Best Original Score, and Best Original Song for "Dos Oruguitas." It also won best animated film at the Golden Globes.
If you haven't yet seen the movie, I recommend checking it out on Disney+ or Prime Video.