Snow days: How are they determined?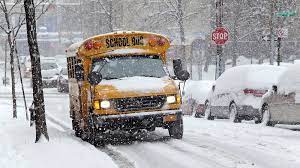 Have you ever sat at home on a snowy night waiting for that call that tells you you don't have to go to school the next day?  If you have, you know the disappointment when 6:00 AM rolls around and school is still in session. The sting is worse when it seems like every other school in the area will be enjoying a snow day.
Mayfield has had three snow days this year–two consecutive ones the first week in February for a snow storm that brought over a foot of overnight snow and one on February 18–the day after 50-degree temperatures melted the snow, which then refroze overnight to create icy conditions.
So how is a snow day determined?  What goes into the decision of whether to call off for inclement weather? 
Assistant Superintendent Steve Nedlik said in an interview, "We have to try to get as much data as possible because having a calamity day is a big decision." He continued, "There are a lot of variables…a lot of things that come into play, such as instruction and wind chill factors."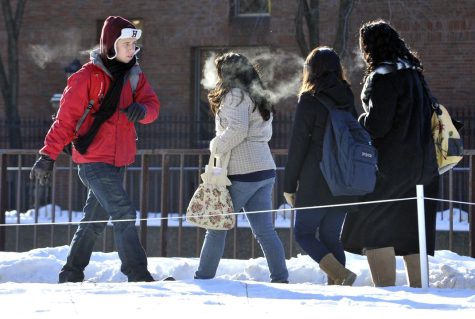 Specifically, Nedlik explained that any sustained wind chill or "real feel" temperatures below negative 10 warrant a calamity day for cold.
When it comes to snow, however, factors are more "complicated" said Nedlik.  Snow days depend, for example, on the forecast, the amount of snow, the timing of the precipitation, and whether road crews have time to clear the roads.
The process of determining a snow day involves talking to local municipalities and road crews about conditions, communicating with nearby districts, and even driving around on Mayfield's streets to verify safety.
Other factors matter, too. In addition to weighing the loss of instructional time, the district must also consider the impact on parents, who may need to scramble for last-minute child care or take a day off of work. 
Schools must also consider the number of kids that walk to and from school every day. Snowy or icy conditions may make it dangerous for kids to walk.  In Mayfield, only roughly half of students ride busses while the remaining half walk or ride to school with parents.
Mr. Nedlik also said, "some kids depend on the school to have two meals a day." 
According to Edutopia, "About 20 million children receive free lunch at school, and 11.7 million receive free breakfast."  For those who rely on school-provided meals, a snow day could mean spending the day hungry.
When asked if snowy conditions cause increased staff call offs, Nedlik said that it occurs but is "not common." While staff members who drive in from other cities may occasionally be unable to work due to road conditions or lack of child care if their own children are off of school, Nedlik said that snow days have not typically created staffing concerns.
Ultimately, all of these factors must be weighed, and a decision is made by 5:30 AM because busses transporting to area private schools depart early.
Some schools have swapped out calamity days for remote learning days. The availability systems like Zoom and Google Meets as well as online learning management systems like Schoology or Google Classroom have made remote learning more accessible and allow families to avoid unsafe travel without sacrificing lost instruction. The Washington Posts notes that some districts want to cash in on the benefits of spending millions on individually-issued devices like Chromebooks.
Edutopia describes, "In districts across the country, snow days—those giddily unexpected days off—are becoming relics of the past."
But Nedlik says that Mayfield has no plans to implement remote learning on calamity days.  The teachers' current Collective Bargaining Agreement states that calamity days are "non-teaching days" for staff. 
Prior to the the three snow days in February, some students criticized the lack of snow days in January, especially the week after Martin Luther King Jr. Day (January 17th). With an estimated 17 inches of snow reported in the area, sidewalks were not cleared for walkers until Wednesday afternoon, and many nearby schools were closed. While some students at Mayfield were disgruntled, others, especially staff members, thought it was safe to come to school.
Nedlik stands by the decision: "In looking at the weather we've seen so far this winter, the snow days we've had were appropriate given the conditions."