Lego Robotics team qualifies for districts
The Mayfield Lego Robotics team, coached by Scott Face and comprised of eight students, qualified for districts at their competition on January 29. 
Lego Robotics has a competition every year with a new theme. Half of the project is Legos and robots, and the other half is teamwork and design.  This year's theme focuses on issues in shipping, and the team created a solution under the name Cargo Krew. 
For their competition, they presented to judges virtually (a change from previous years), and used not only their coded robots but also creative components like signs, posters, and props.
The team is split into two groups: the project workers and the coders. The project group works each Tuesday afternoon to work on design, and the coders attend twice a week to work on the robots and make sure they're okay for the final production.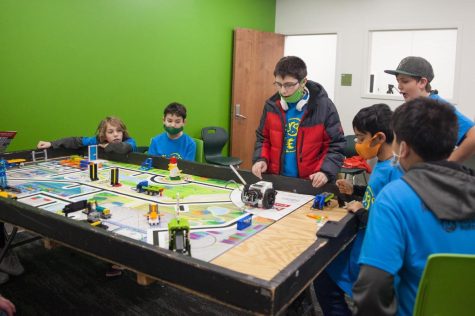 To be successful in this club students need to know how the robots work and need to understand coding.  Interest in building and design, and creativity also makes a strong team. The purpose of Lego Robotics is to learn problem solving and teamwork.
To do well, participants have to make sure the theme is on point and that the coding is right for the robots to be able to complete the assigned missions.
Coding can  sometimes go wrong with  the robots. Seventh grade team member Colin Hawkens said he could "go on for days about how much their coding went wrong." He states that "sometimes the coding could go wrong or the robot can go out of order."
The competition was judged on how creative you were and how well you worked as a team. There can be up to 10 people on the team.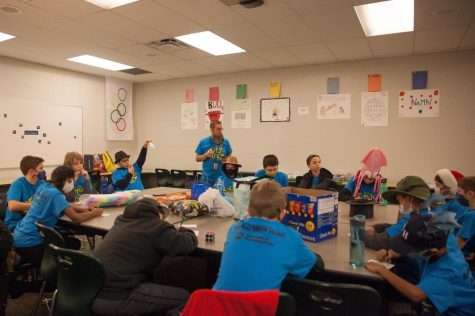 After the first competition the next step is to make improvements then present again to the same judges; but in the next level, teams compete against the winners in the region.
Colin Hawkens said, "I was very nervous that the coding would fail at the first competition."
Clara Cook is a 8th grader who is a project worker on the team. She said, "I really didn't feel nervous or anything because the competition was online." She said that the judge's feedback in the first round was helpful.  
Lego Robotics is big around the world with nearly 90,000 students  participating in competitions across the country.