Three of America's most famous unsolved murders
Throughout the world, there are many mysteries. Where missing socks go, where clothes end up, and where money was spent. But have you ever wondered about unsolved murders? In the last twenty tears, there have been more than 185,000 unsolved homicides according to Project Cold Case. But there are three that are still talked about today. These include JonBenet Ramsey, The Black Dahlia, and the infamous Zodiac Killer. These three cases are still talked about widely, but what about the theories? 
JonBenet Ramsey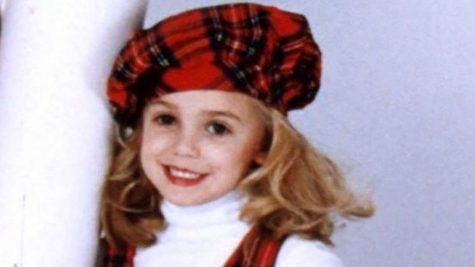 JonBenet Ramsey was a six-year-old girl who went missing from her bed in the early hours of December 26, 1996. John and Patsy Ramsey, the parents, looked around frantically to find their daughter when they found a ransom note laying on their staircase.
As cited on Crime Museum, "Patsy discovered a ransom note on their stairs demanding $118,000 for their daughter's safe return." However, the ransom money demanded was almost the exact amount of money John had received as a bonus from his job earlier in the year.
To add on, police felt as if the ransom note was unusually long as it was written using a pen and paper from Ramsey's home, and two and a half pages long.
Additionally, Crime Museum also feels as if "…There were many investigative mistakes made. Only JonBenet's room was cornered off, so friends and family roamed the rest of the house, picking up things and potentially destroying evidence." When John did find JonBenet, dead in their basement, he picked her up and brought her upstairs, completely ruining any chance of figuring out what happened. 
During JonBenet's autopsy, it was discovered that she died from asphyxiation, caused by strangulation. In addition, she also had a skull fracture and her mouth was covered in duct tape. JonBenet's wrists and neck were wrapped in a white cord and her torso was covered in a white blanket.  There were even reports of there being two stun-gun marks each on her back and cheek, but it was never proven.
As police gathered more evidence, the people begin to form many theories. The two most popular theories include the family theory and the intruder theory.
Firstly, the family theory comes from three people alone. John Ramsey, the father, Patsy Ramsey, the mother, and Burke Ramsey, the brother. Each person has their own theory against them and people don't know which to believe.
Many speculate Patsy Ramsey accidentally killed JonBenet in a fit of rage after she wet the bed. 
Rolling Stone says, "First, it's been speculated that while cleaning up yet another one of JonBenet's bed-wetting accidents, which are said to have occurred with some frequency, Ramsey flipped and slammed the little girl's head against the side of a hard, blunt surface like a bathtub." This could explain the skull fracture JonBenet had, but not everything else. 
Additionally, many think it was the father because of how quickly he found his daughter. He was also told not to touch anything and leave it be but he touched the most crucial piece of evidence: the body. There has also been a claim that "A detective on the scene claimed to have overheard John Ramsey making arrangements to fly the family to Atlanta just hours after the murder," according to Rolling Stone. A police officer named Linda Ardndt feels as if John knew too much because of how his intuition led him straight into the room JonBenet was in, which was admittedly unused.
The last family theory involves the older brother, Burke Ramsey. People think Burke lashed out on his sister after she took a piece of pineapple from his bowl and ate it. Taking a heavy-duty flashlight, Burke may have hit JonBenet in the head, cracking her skull and leading her to death. The parents may have panicked and staged the entire thing to protect Burke.
Alternatively, people believe the family is innocent and propose an intruder invaded the home and harmed JonBenet.
Unlike the family theories, there is a lot of physical evidence to support the intruder theory. One of which was a boot print next to JonBenet's body that nobody had the matching shoe to. Additionally, there was a broken window in the basement which is the believed point of entry if there were an intruder. A drop of blood from an unknown male was also found on her underwear.
From the Hulu show called 'Hunting JonBenet's killer: The Untold Story' which was released in 2019, an unknown male says, "New DNA tests point to a mysterious man who is not a member of the family."
People Magazine also says, "The Colorado Bureau of Investigation has updated more than 750 reference samples in the case using current DNA technology. 'That DNA is checked regularly for any new matches,' police say." 
In an interview with Mrs. Fasola, an eighth-grade language arts teacher who is interested in true crime, she feels as if "Maybe there was an outside source that helped, but the family is involved."
While we may never be able to truly figure out what happened to JonBenet Ramsey, this case will always remain as one of America's most famous unsolved murders. 
The Black Dahlia
The second most puzzling case is The Black Dahlia. This case follows the story of a 22-year-old woman named Elizabeth Short.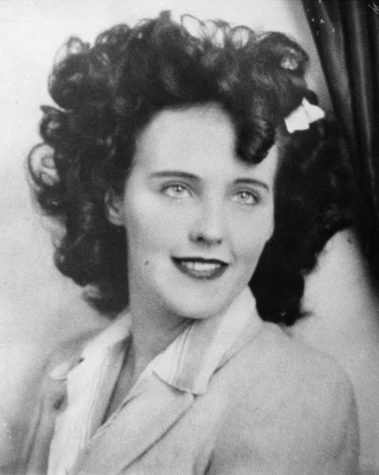 Elizabeth Short was found dead on January 15, 1947. Her body was cut in half, about an inch or so above her belly button, with deep cuts going across her forehead. Strangulation marks were also found around her neck and her lips were cut about three inches on each side to give her the 'joker smile'. Elizabeth also had evidence of being tied up on her wrists and neck, and on her right hip was a game of tic-tac-toe carved into her skin. At the crime scene, there was no blood whatsoever. 
According to Crime Museum, "There were numerous cuts and bruises on her breasts and thighs due to whole sections of skin being removed." 
In Elizabeth's autopsy, it revealed that "she had ultimately been killed because of lacerations and a hemorrhage on her head due to blows to her face," says Crime Museum. 
Since this heinous crime was committed so suddenly, there were no suspects except for a man named George Hodel. 
George is a suspect in the case because of many factors, but one of them being a phone call he made while the police were listening. 
Hodel says "Supposing I did kill the Black Dahlia, they couldn't prove it now. They can't talk to my secretary anymore because she's dead." 
This statement is alarming because just before 8:30 pm, police hear a woman scream and then again two minutes later. After that, it went silent. At the time, George's secretary had recently died of an overdose. With all of this evidence against George, police finally had enough evidence to convict him by April of 1950, but he had already fled the U.S.
George's son, Steve, also believed his father was responsible for the murder and possibly more. 
In the YouTube video 'The Mysterious Black Dahlia Unsolved Case – Who May Have Done It?!' by Bailey Sarian, she says, "In 2013 the soil behind George's home was tested for human remains. They tested for human remains and it came back positive." 
While the soil test did determine that there are human remains, it was not able to conclusively indicate whose remains they are or when they got there. 
People also believe the Cleveland Torso Serial Killer may have had something to do with the case, due to the circumstances being so similar. The killer allegedly moved out west and the Black Dahlia was the final murder. 
Elizabeth Short's case is one of America's most confusing and chilling unsolved murders.
The Zodiac Killer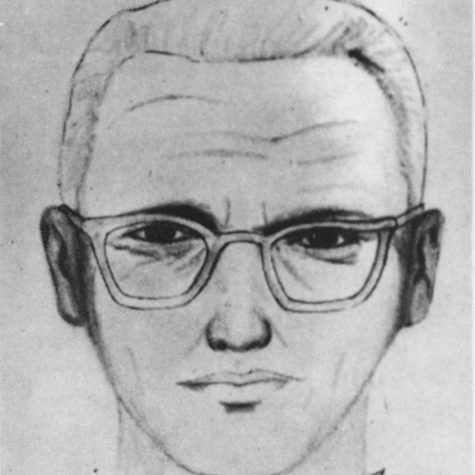 The last murder or, murders, America has a hard time solving is those of  The Zodiac Killer. During the late 1960's and early 1970's, people were being murdered left and right around Northern California, and weirdly enough, they were almost always couples.
The Zodiac first struck on December 20, 1968, when a seventeen-year-old named David Faraday and his sixteen-year-old lover Betty Lou Jensen were shot and killed near their car at a common spot called Lake Herman Road. As this murder was so sudden, police were dismayed and could not figure out a motive for this murder. 
Zodiac kills again in the early hours of July 5, 1969. Darlene Ferrin, a twenty-two-year-old woman, and Mike Mageau, a nineteen-year-old boy were both sitting in the car when they were greeted by a man holding a flashlight. This man fired several shots into the car killing Darlene and critically injuring Mike. Not even an hour after, the man called the police and claimed responsibility, even giving the location of the murder. He also claims the murders of Faraday and Jensen. 
Police tried and tried to capture the Zodiac Killer with all of the evidence they had including fingerprints, Mageau's description of the man, a decoded cipher, and an abundant amount of leads and tips, but they could not bring the man to justice. 
Additionally, on September 27, 1969, the Zodiac Killer approached the young couple Cecelia Shepard and Bryan Hartnell as they lay on a secluded part of the shore of Lake Berryessa in Napa County. He wore a hood and a shirt that contained the infamous Zodiac Killer symbol. The man tied them up before aggressively stabbing them and leaving a message for authorities scratched onto their car. Shortly after, he called the Napa Police Department claiming responsibility. Cecelia and Bryan were both in critical condition, however, Cecelia would die due to the severity of her injuries. Bryan would survive. 
Zodiac went on to kill even more people as "authorities believe he may have killed as many as 30 people," according to Medium. 
Recently, "In 2020, after more than 50 years, amateur code breakers solved the Zodiac Killer's cipher," says Biography. This cipher is the 340 cipher, as it contained 340 characters:
"I hope you are having lots of fun in trying to catch me. That wasn't me on the TV show, which brings up a point about me: I am not afraid of the gas chamber because it will send me to paradice all the sooner because I now have enough slaves to work for me where everyone else has nothing when they reach paradice so they are afraid of death. I am not afraid because I know that my new life will be an easy one in paradice." 
Additionally, "In October 2021, a team of 40 former law enforcement investigators called the Case Breakers, claimed to have identified the Zodiac Killer. However, the FBI stated that the case was still open," Biography claims. 
Throughout the years of these cases never being solved, law enforcement still remains hopeful that whoever did this will be brought to justice and those involved will never be forgotten.