90's icon found dead in hotel room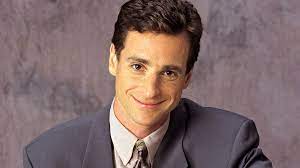 He was the loving father on the famous sitcom Full House. He was the quirky host for America's Funniest Home Videos. He was a well-known stand up comedian. Bob Saget, 65, was found dead in his hotel room at the Ritz Carlton in Orlando, Florida on January 9, 2022. The day before he was found, he was performing a stand up comedy show at the Ponde Vedra Concert Hall in Jacksonville, Florida.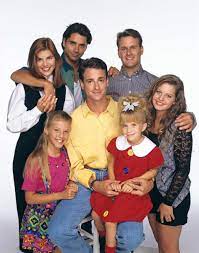 His cause of death has not been confirmed, but there was no sign of foul play, and drug use was ruled out as the cause. His autopsy has not come out yet but the main theory is that he suffered a stroke or heart attack. Saget recently had Covid before his death, which also raised eyebrows of medical examiners. The family said he seemed perfectly fine days before his death, and he was also fully-vaccinated against Covid. 
Saget's friends, family, and fans were extremely heartbroken by his sudden death. According to DailyMail.com it states, "His family said that they were 'devastated' and asked fans to join them 'remembering the love and laughter.' Full House costars John Stamos, Dave Coulier and Candace Cameron Bure were among those paying tribute" 
Candace Ca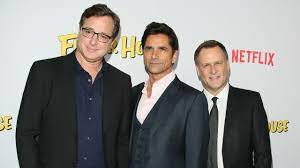 meron Bure, who played DJ Tanner and Bob Saget's daughter in Full House, tweeted, "I don't know what to say. I have no words. Bob was one of the best human beings I've ever known in my life. I loved him so much."
John Stamos who played Uncle Jesse in Full House tweeted, "I am broken. I am gutted. I am in complete and utter shock. I will never have another friend like him. I love you, Bobby."
Dave Coulier who played Bob Saget's best friend and caregiver to his daughters, Joey Gladstone, tweeted, "My heart is broken. I love you, Bob. Your forever brother, Dave." Many other celebrities and co-workers paid tribute as well. He was clearly loved by his whole cast.
"
I love you so much, Bobby. I have no words. Bob was one of the best [human] beings I've ever known in my life. I loved him so much,
— Candace Cameron Bure
His last message sent to his older daughter Aubrey read, "Thank u. Love u." "Showtime!" This was sent right before his last show the night before his death. His last message sent to his wife Kelly read, "I love you endlessly," according to stylecaster.com. 
When asked how she felt about the death of Saget, Mrs. Fasola replied, "I was devastated. Growing up watching him and learning of his death made me feel like I lost a family member." When asked her favorite moments of him, she replied, "Full House and a law and order that was entertaining." A student, Olivia Lavelle said, "All his appearances were wonderful and he made me feel like I was a part of his family." Another student, Lauren Williams said, "I was shocked and hurt that someone I grew up watching had died."