Is Spirit Airlines a bargain?
On a Thursday in late January, I flew on Spirit Airlines with my family from Cleveland Hopkins International Airport to Orlando International Airport.  I will review Spirit Airlines and see if the "budget" airline is worth it.
Spirit Airlines  commenced operations in 1990 and is well known as a no-frills ultra-low cost airline. This means that they have a low base fare (the price you actually pay for your seat), but a lot of services are not included in that price. Baggage, food and seat selection come with extra costs.
My flight was Spirit Airlines flight 535, a two-hour nonstop flight between Cleveland and Orlando. The flight was very early in the day with boarding starting at 5:35 am and the flight was due to depart at 6:00 AM.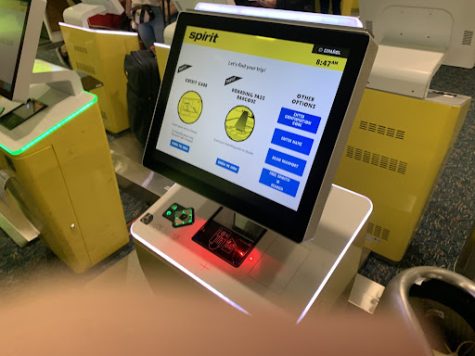 We checked in and used the kiosk at the check in area for Spirit. The kiosks were easy to use and in my opinion are better than dealing with a gate agent.
We didn't even have to wait in line to get to the counter to drop our bags off, and my family breezed through security because we  had TSA Pre-Check.
We got some snacks past security and were at our gate ready to board.
The boarding process was smooth, and I sat in 14F, which is the row behind the two exit rows.

We departed on time at 6:00 am and took off. It took us a couple minutes to reach the cruising altitude of 39,000 feet
I bought the WiFi that Spirit offers for a cost of five dollars, cheap compared to other airlines flying out of Cleveland. The WiFi was worth the price because it was pretty fast. I was able to text and watch YouTube videos until we landed.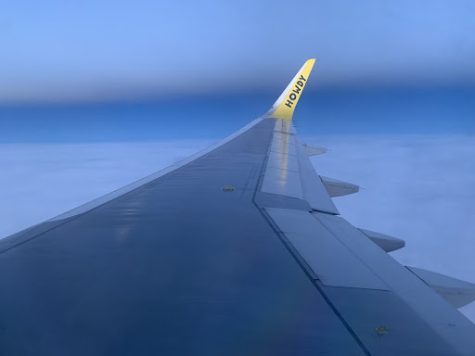 While the flight was efficient, the comfort was lacking. The tray table was extremely dirty and was not straight. I had to clean it off with a wipe. I could not put anything on it because it would slide off the tray table. The seat was even worse; my lower back was aching because their was no recline on the seat. Spirits's seats also lack the padding that customers are used to on other airlines. The purpose is to keep the planes light and reduce fuel costs,  Also, the seat was visibly worn and dirty, too, even though it was a nine year old A320-232.
Spirit has food and drinks on their flights but you have to pay for it. There is no complementary drink service like on other big-name airlines.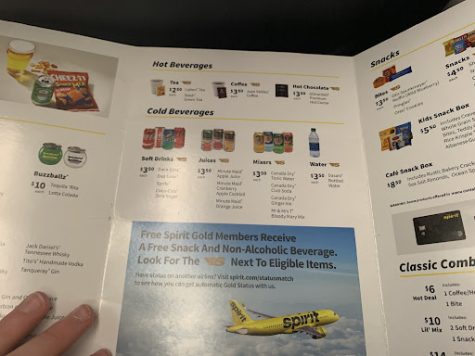 The prices for snacks and drinks carry a typical up-charge that one might encounter at the airport or a theme park. Cans of soda and bottled water, for example, were $3.00 each. Combo offerings pair drinks and snacks for a slight savings.
Flight attendants were very nice and made sure everyone was wearing their masks throughout the flight.
Lavatories were average for a flight like this and were clean and well-stocked.
By the time I knew it we landed at Orlando International Airport and exited the plane. Deplaning and baggage pick-up were efficient.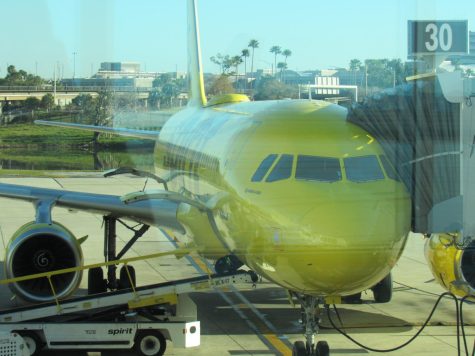 Now to the main question. Was the flight worth it with all the fees compared to flying a non-budget airline?
I would say no when traveling with a family with lots of bags. The baggage and other fees add up to be the price of a regular airlines. For example on Spirit, selecting your seat can cost an average of $15 (per passenger, per direction), and a bag is $31 at booking (per passenger, per direction.)

For a family of four, seat selections and checked bags would cost at least an additional $368.
Still, even with all of the fees, a family of four can fly for under $500 to some locations.  This is still a little less than the price one would play for a traditional airline for the same number of people and bags; but the savings come with a more uncomfortable seat and no complementary food.
If traveling, though, with 1 or 2 people with 1 or no bags, the price is very low compared to traditional airlines. Single riders can even skip the charge for seat selection and chance it on a random seat assignment.
Spirit is great for traveling by yourself, especially when taking advantage of one of the limited-time weekday deals Spirit often has.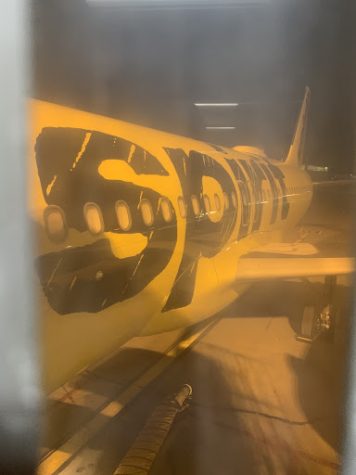 In conclusion I had an okay flight with Spirit. I don't think it's a bargain when traveling with a big family but it's great if you're flying by yourself and with limited baggage.