The new Omicron Variant: Your questions answered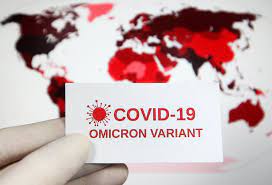 On November 26, 2021, South African officials notified the World Health Organization that there was a variant of COVID-19 present in their country. People were getting infected, so South African researchers began conducting an investigation into the variant, which is still ongoing as of today.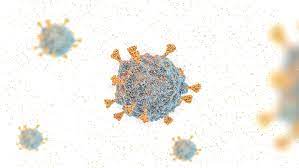 The WHO is working closely with researchers globally. According to the ¨Update on Omicron¨ section on the website, ¨Studies currently underway or underway shortly include assessments of transmissibility, severity of infection (including symptoms), performance of vaccines and diagnostic tests, and effectiveness of treatments."  Omicron has since been assigned as a Variant of Concern. The WHO advises that countries add in extra measures to slow the spread. They are also suggesting guidelines and recommendations to prepare to respond to the variant.
According to The New York Times, cases of the new variant are confirmed in 40 countries as of December 7, 2021. Some countries located in Europe and Asia recorded cases from citizens who have not traveled globally. Twenty US states have also disclosed new cases.
The United States has imposed a travel ban, along with several other countries to countries in southern Africa. Also according to the source, the US has prohibited travelers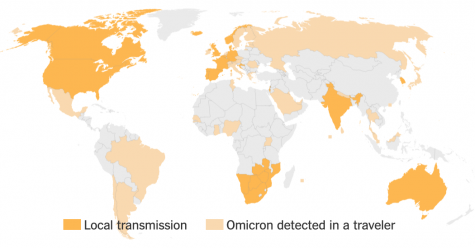 from going to Malawi, Mozambique, Eswatini, Lesotho, South Africa, Zimbabwe, Botswana, and Namibia.
The United Kingdom had also followed up and ¨announced restrictions from two additional countries. The European Union is also considering restrictions.¨ 
At this time, people may be asking how Omicron affects them. The CDC states that the Omicron variant may spread more quickly compared to the Delta variant. It is unknown how fast the Omicron variant spreads; it is known that ¨anyone with Omicron infection can spread the virus to others, even if they are vaccinated or don't have symptoms," according to the CDC.
More data is needed to know how severe infection will be if a fully-vaccinated person is infected. The COVID 19 vaccine is supposed to shield people from ¨severe illness, hospitalizations, and deaths due to infection with the Omicron variant." Infections for people who are vaccinated may still occur. For example, the vaccine can protect people against variants like the Delta variant. It is not clear at this point in time if the vaccine is as effective as Omicron compared to other variants. 
To conclude, more information is yet to come before the impact of the Omicron variant is known.  At the time of publication, Ohio has not recorded their first case of this new variant.