Barbados elects their first-ever president, Dame Sandra Mason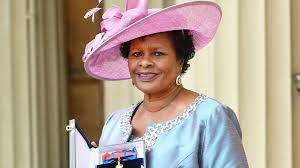 In a seminal moment for the country, Barbados elects its first president. Diminishing colonial history one step at a time, the citizens of the small island country of Barbados just did a complete governmental overhaul.
Barbados was first ruled by Queen Elizabeth II since its independence in 1966. Before the transition from a constitutional monarchy to becoming a republic, the Carribean island of Barbados was under British rule for 350 years.     
The Barbadians wanted a split from being under Queen Elizabeth II's rule and sought to become a republic with a Barbadian head of state.
Current Prime Minister, Mia Mottley, supported a candidate named Dame Sandra Mason to run for the office of  president. Mason, former governor-general of the country, secured two-thirds of the votes in both houses of Parliament. At age 72, Sandra Mason had the experience to run a country. Dame Mason is a lawyer and politician and her position of governor-general sin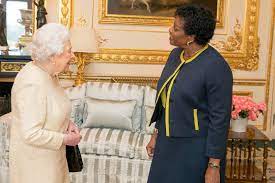 ce 2018 will serve her well as the first female president of Barbados. She will take office on November 30, 2021. When she is sworn in as the first female president elect, it will also be the 55th anniversary of independence in Barbados.
Sandra Mason held many prestigious positions throughout her political career. Her first job however, was a teacher at the Princess Margaret Secondary School. Following that, she became a clerk at Barclays Bank and rose to higher positions within the company. In 1978, Dame Sandra worked under Chief Magistrate at the  Juvenile and Family Court and tutored under the family law area at UWI. She discontinued tutoring in 1983 and pursued becoming a magistrate. Five years later in 1988, she achieved the Royal Institute of Public Administration position in London´s course on Judicial Administration. She served on the UN Committee on the Rights of the Child for eight years (1991-1999) and had the vice chair position from 1993-95 and chair from 1997-1999.
Earlier that decade, Mason was one of two women nominated to the 13 member group called CARICOM and became chair. She left in 1992 to become an ambassador, and was Barbados´s first woman to magistrate under that position. From 1992-93, she continued her career as an ambassador and worked in Brazil, Chile and Columbia.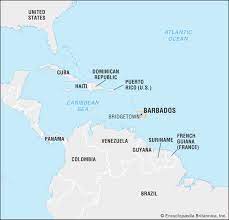 Barbados was originally a slave state. Many Africans formed the free work force and their free labor generated huge sugar production. Back then, the country would export sugar and generated more revenue in trade than any of the British colonies combined. Once slavery was abolished in 1834, education improved and the people wanted more than just a physical laboring job in sugar cane plantations.   Now, Barbados is the most populated and economically prosperous islands in the Caribbean.
According to BBC, Barbados will not be the first former British colony in the Caribbean to become a republic. "Guyana took that step in 1970, less than four years after gaining independence from Britain. Trinidad and Tobago followed suit in 1976 and Dominica in 1978."