Doja Cat: The singer who's taking the world by storm
When Amala Dlamini dropped out of high school at age 16, nobody would have guessed that she would become an internet phenomenon. Amala Dlamini also known as Doja Cat, is a Los Angeles-based singer with hits like "Kiss Me More" and "Streets." Doja rose to fame on the app TikTok with the song "Say So."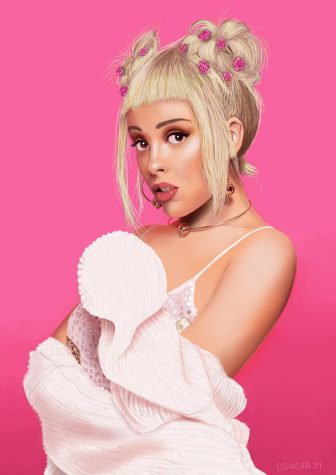 On June 25th, 2021, Doja Cat released her 3rd full album Planet Her featuring artists like Ariana Grande, The Weekend, Young Thug, and more. The 14 track album contains hits like "Need To Know," "Woman," and "Kiss Me More."  The majority of Doja Cat's success comes from the app TikTok, with thousands of remixes and mashups of her songs.
Doja Cat had a fairly good childhood; her mother was a painter, and her father was an actor. She was very involved in the arts and has always loved singing. The artist was also interested in dance but let go of that interest a little bit to pursue singing.
When Doja was in her late teens, however, life became messy. She dropped out at 16 and started sleeping on floors and looking for a way to launch her career. In her early career, according to cheatsheet, she used the app GarageBand to make music and the app SoundCloud to upload.
Doja debuted unofficially in 2012 with the song "So High" exclusively for her fanbase on the app Soundcloud. After signing with RCA Records in early 2014, she repackaged her single "So High" and produced the 5 track EP Purrr! with the song "So High" as the lead single.
Compared to other artists, Doja Cat's writing process is very unique. For example, when writing the song "Mooo!" she went on Instagram live and started thinking of chords and lyrics. She ended up taking inspiration from her cow print shirt and just had fun with it.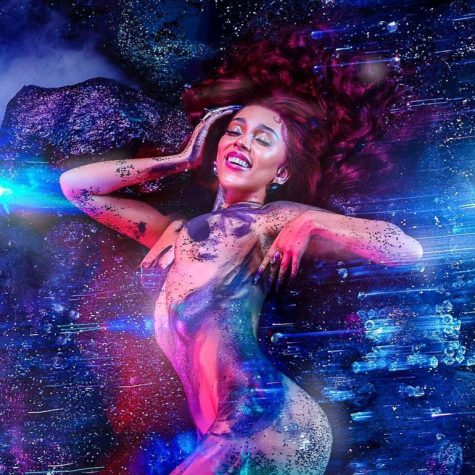 The singer's album Planet Her was quite a commercial success. The album has roughly 25,000 digital downloads and roughly 129,000 physical sales. Along with 14 songs, the album also came with 3 music videos for the songs, "Need To Know," "Kiss Me More," and "You Right,"
The music videos in the album have a Sci-Fi feel that fits Doja's new fun colorful world well. This concept fits Doja perfectly, matching her likable funny personality.
Doja Cat is also not afraid to leave a crowd speechless. While Doja was hosting the 2021 VMAs she wore a worm outfit. This outfit sparked many laughs on the internet: "doja cat is cosplaying me in a sleeping bag when i was 12" said one Twitter user.
Planet Her has had mixed opinions across the internet. Many people believe the first listen was weird and not very pleasant to listen to. Over time, however, it grew on the public and started being widely accepted as the new version of pop.