Space X launches four tourists into space
Billionaire entrepreneur Elon Musk, the owner of Tesla and Space X, launched 4 tourists into space on September  15th from the Kennedy Space Center.
According to Christian Science Monitor,  SpaceX  used a "recycled rocket and capsule, marking the first time it has sent people – and not just cargo – on a flight using reused parts."  The Monitor added that "reusability is crucial in lowering the costs of space travel."
The Washington Post noted that the launch was  "making history by becoming the first all-civilian crew to reach orbit in a fully commercial mission."
The passengers included 38-year-old Jared Isaacman, who was the commander of the mission and who helped to finance the mission. Also on board was 29-year-old Hayley Arceneaux, a childhood cancer survivor and St. Jude Children's Research Hospital physician assistant.  Next was 51-year-old Sian Proctor, a geologist and community college teacher. The last seat went to 42-year-old Chris Sembroski, a "lifelong space fan" who won his spot through a raffle.
The cost of the flight to take people to space was around $200 million, according to an estimate by CNN.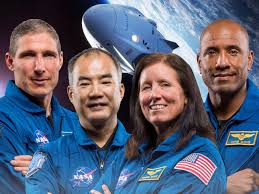 Elon Musk said that he wanted to show that ordinary people can go space. AP NEWS stated that "The billionaire who paid undisclosed millions for the trip and his three guests wanted to show that ordinary people could blast into orbit by themselves."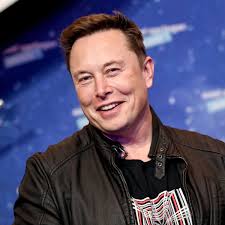 SpaceX is a company made by Elon Musk in 2002. The company works on space travel with the main goal of trying to get people to Mars. The company's full name is "Space Exploration Technologies Corp." and their website identifies it as "an American aerospace manufacturer, space transportation services and communications company."
The company's main goal is to make space travel cheaper so that it is more common.  Musk says that he wants to colonize Mars. He told CNBC, "We don't want to be one of those single-planet species; we want to be a multi-planet species."
One student interviewed about the notion of space tourism said that would be willing to go on a trip to space. "Yes, of course," he said.  "Space is a wonder we should all enjoy."
Another eighth-grade student called the Space X mission "a good step forward" and hopes that "someday we could get average people going to space."
He added, "I think it was worth it and a big milestone for humanity."