French field trip to Luna Bakery and the Cleveland Art Museum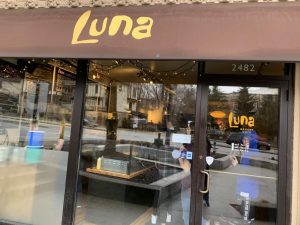 On the 3rd of March, the 8th grade French class went to Luna Bakery and the Cleveland Art Museum. Teacher Madame Vouk planned the field trip to better allow her students to experience the art movements which they had been learning about.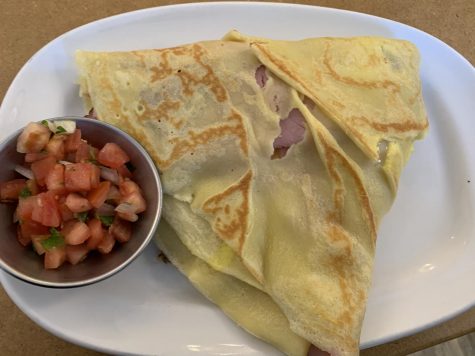 The French first went to Luna Bakery to eat lunch. Multiple Crêpes were offered at Luna Bakery. There were two types of Crêpes, a savory meal crêpe and a dessert crêpe. Several crêpe options such as ham and egg, fresh mozzarella, turkey, chicken, pork, and ham were some selections for a meal crêpe. Meal crêpes were filling, and some could be four layers thick in some areas and took up the entire size of a bowl.
Dessert crêpes were similar in the covering but different on the inside. Fillings included Nutella and banana, lemon curd, and dark chocolate.
In addition to crêpes there were a variety of other available options like cheeses and croissants.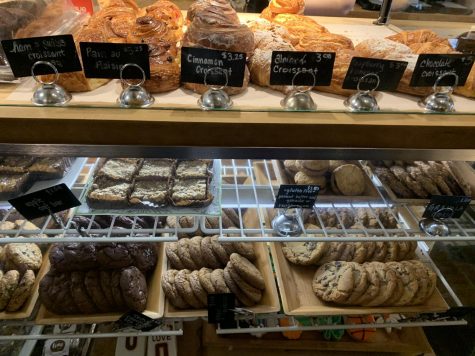 Student Idris Yusuf got a chicken mozzarella crêpe with goat cheese. He said before that he was "very excited" for the field trip.  Prabhav Taneja said his crêpe was "tasty" but hard to eat. He noted that he was looking forward to the art museum portion of the trip.
Madame Vouk said that she did not get a crêpeas this year as she usually did but rather opted for oatmeal with berries and honey.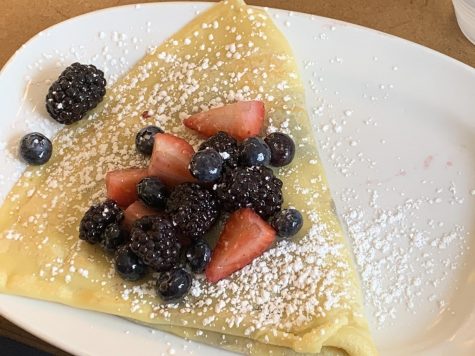 Crêpes are a type of pancake, well known for being French and being customizable. They were invented by Henri Carpentier by accident, in 1895. Carpentier had been cooking a meal for the Prince of Wales, Edward VII. Edward VII would later become the King of England. After making a mistake he attempted to taste the pancake. He found the pancake to be very sweet and enjoyable. The word crêpe comes from Latin crispa which means creases. They are often sweet and served as dessert.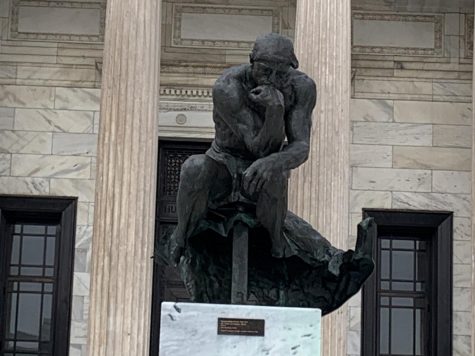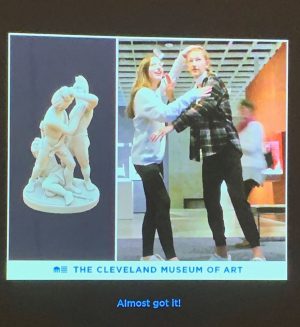 After the bakery, when students arrived at the Cleveland Museum of Art they started to go through the necessary parts of the museum for their curriculum. These parts included the art movements they had been studying at school, such as but not limited to the Baroque, Naturalist, Impressionist and Surrealist periods. After having completed all the necessary tasks the field trip found itself enjoying the technology at the Museum. The field trip took one last photo at the Thinker statue, and braved the rain which did little to dampen their spirits.
Madame Vouk believed it was useful to take a field trip because "[she] thinks it's important that students learn a little bit of art" and that it would become useful later on when her students would go to college. It was equally enjoyed by those in the French class.