Walt Disney World: What you need to know to plan a trip to Magic Kingdom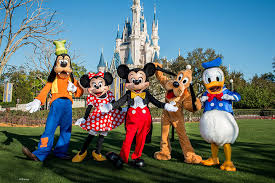 Walt Disney created two of the most magical places in the world, one of them being Disney World's Magic Kingdom in Florida, where rides, Disney princesses, and experiences with Disney characters give millions of guests each year memorable experiences.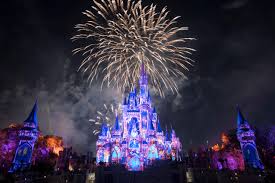 Walt Disney World opened in Orlando, Florida, on October 1, 1971, according to tripsavy.com. The park took 6 years to build. Disney came up with the thought of this park when his daughters were riding a merry go round. Then he thought of Magic Kingdom: a place where both kids and adults can have a magical time.
Magic Kingdom averages about 56,000 visitors daily, totaling over 20 million each year–making it the most-visited theme park in the world according to
Rides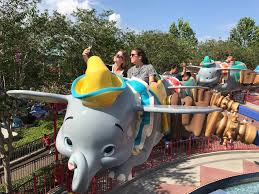 There are so many rides at the Magic Kingdom but not all of them are roller coasters. Some of them are slower rides that feature favorite movie characters. Some of the rides at Disney's Magic Kingdom are Space Mountain, Splash Mountain, The Little Mermaid, The Haunted Mansion, and Pirates of the Caribbean.   One of the older but most beloved rides is the Seven Dwarfs Mine Train.  And a newer popular ride is the Tomorrowland Transit Authority PeopleMover.
Some rides are even geared towards smaller children like Dumbo, It's a Small World, and Peter Pan's Flight.
Fast Passes
Fast passes are something that helps visitors skip the line to get on the rides even faster. While Disney parks used to sel Fast Passes separately for the high cost of $50 dollars each day in addition to the price of admission, three fast passes are now included.  Guests have to strategize which rides to use fast passes for. Guests can book times for fast passes 30 days from their visit (or 60 if they are staying at a Disney property.)  Prime times and popular rides get snatched up quickly with many users logging on to the site the minute it opens to book their passes.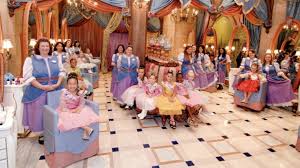 Attractions
Besides rides, Disney World has many different attractions for guests.  For example, the Bibbidi Bobbidi Boutique in Magic Kingdom is a place where little girls get dressed up like a princess. There are different packages for different things to get at this boutique. There is the Crown package ($74.95), the carriage package ($99.5), the courtyard package ($149.95), and the castle package ($199.95), according to Disneyworld.Disney.go.com.  The styling session can also come with a dress, and they end with a meet-and-greet with Cinderella.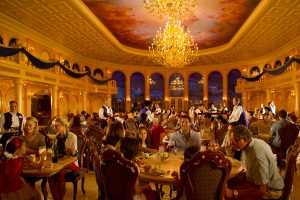 Be Our Guest is the newest table service restaurant at Magic Kingdom. It's themed after the Disney film Beauty and the Beast, and it has been difficult for guests to book due to popularity.  This is just one of several character dining experiences available.
Visitors can also enjoy parades, street shows, and fireworks shows.  Cinderella's Castle is the building most people think of when they picture Magic Kingdom, so guests frequently stop there for photos.
Pricing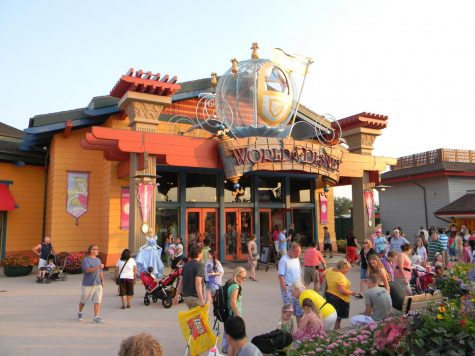 While pricing at Disney World seems expensive, many fans think it's worth it to spend money at Disney to have a fun time. A ticket into Disney world is $110 dollars per person to get in every day. Restaurants at Disney vary between $15-60 per plate, according to travel tips.com.  Gift shops at Disney can also add to a family's costs. For example, a t-shirt at Magic kingdom is $25 plus tax. And the iconic Minnie/Mickey mouse ears cost about $30.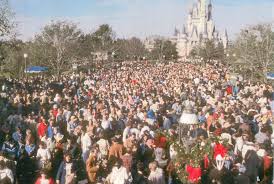 Best Times to Go
Disney World is often at its most crowded during all the holidays and school breaks. It has also become very busy in October due to Mickey's Not-So-Scary Halloween Party.  According to several sites and frequent Disney travelers, the best time to go to Disney World is between New Years and Spring Break or right after most schools restart in early September. While Disney has historically been fairly busy in the summer since schools are not in session, summer crowds have been dwindling in recent years because it is hot. 
Opinions about Disney World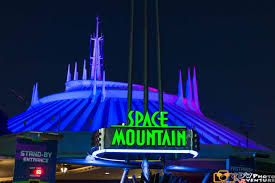 Eighth grade Hele language arts teacher Mrs. Saunders said that she has only been to Disney once with friends as a teenager.  "My favorite ride at Magic Kingdom was Space Mountain," she said. "It was also cool to ride all of the iconic rides like Small World and see the castle in person."  Her favorite Disney character is Ariel. The most essential things for a great trip according to Mrs. Saunders are fast passes. "I hate standing in line," she said.  Mrs. Saunders said she hopes to return to Disney with her own children.
Team Revolution social studies teacher Mrs. Trentanelli said her favorite Disney character is Pluto. She loves the Haunted Mansion and an essential for her is sunscreen because of Florida's hot weather.  
Mrs. Waner, PBL teacher, says her favorite ride is Space Mountain, and her favorite character is Stitch. "Snacks are the most important for when the kids are hungry, and fast passes are good so we can skip the line," she said.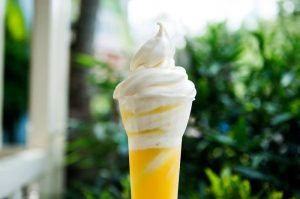 Warrior language arts teacher Ms. Djukic reported that her favorite character is Ana: "It's her personality that I love about her." She has two favorite rides because she couldn't just pick one but they are, It's a Small World and Soarin. Her essentials at Disney are Mickey Mouse ice cream sandwiches and Dole Whips.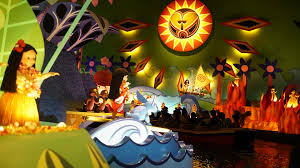 Ms. Fasola is a self-proclaimed Disney fanatic. Her favorite ride is "It's a Small World."  "It was the first one we would ride as a family when we got to Disney World and the last thing we would do before we left." Her favorite character is Mulan. "She is a tough female who fought hard for what she believed in despite society's view of women." Lastly, her essential items for a successful Disney trip are reusable water bottles and patience. "There are a lot of people there, and they are trying to enjoy as much as you are."
In conclusion, Disney's Magical Kingdom is a magical place that both kids and adults enjoy. Even though it could be a little bit costly it promises a  fun and memorable experience for the whole family.