Holy Hastings! Learn about 1/4 of HELE's powerhouse
Have you ever struggled with geometric sequences? Wondered about numerical inequalities? Pondered over Pythagoras? Who better to ask then eighth-grade math teacher, Mrs. Jaclyn Hastings. 
Mrs. Hastings has been teaching for fifteen years, five of which have been at Mayfield Middle School. She has consistently taught eighth-grade math, beginning on team Revolution and now teaching on team HELE.
Graduating from Kent State University with a degree in Middle Childhood Education and then McDaniel College with a master's degree in Sports Education and Physical Education, Mrs. Hastings launched her teaching career in 2005. 
She has made her mark at not only Mayfield Middle School, but also Oklahoma Road Middle School in Maryland. Mrs. Hastings says both schools are similar regarding size and team organization. She taught there for ten years, and has been here ever since.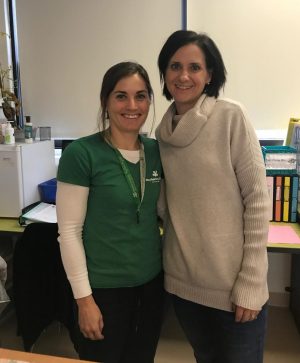 Like any other career, teaching math can be challenging. But Mrs. Hastings says that thanks to an amazing staff and student body, she has learned a lot. When asked in an interview, Mrs. Hastings said "Mrs. Golem was one of the first people who helped me learn the ropes of the school and how things work. She taught me different ways to teach math, and a new perspective was nice from her."
Mrs. Hastings' parents always inspired her to work her hardest as a child, and that truly shows. To begin her day, Mrs. Hastings likes to figure out the day's schedule and map out her upcoming to-dos. Typically, she teaches four math classes in a day, with occasional meetings scheduled throughout the week. Depending on activities her own children have, her school day usually ends around 4:00.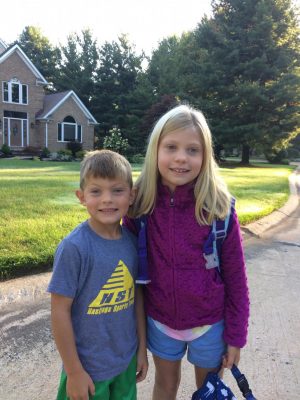 Speaking of children, Mrs. Hastings has two. Her eight-year-old daughter Audrey, and her six-year-old son Stone, both love to participate in family activities together. They especially love to have Nerf-gun fights in their backyard open turf.
During her free time, Mrs. Hastings loves to do speed and agility workouts and decorate her house. She enjoys participating in anything physical, whether it be dancing, playing soccer, or golfing. She also enjoys reading. Some of her favorite books include the Shopaholic Series by Sophie Kinsella/Madeleine Wickham and Plum Island by Nelson DeMille.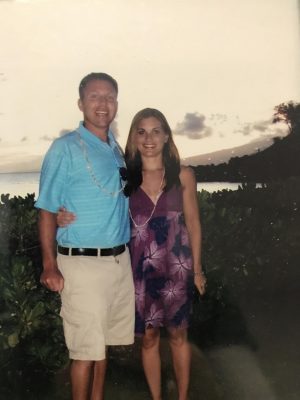 Along with reading, Mrs. Hastings loves to travel, especially to beaches. She's been to Mexico, California, Florida, and all around the East coast. Also, she's seen Hawaii's beautiful islands. Ever since she was a child, she has been visiting there both for vacations and family visits.
While visiting all of these places, there has to be some music to make the plane rides go faster. For Mrs. Hastings, all music genres are fair game, including pop, rap, electronic dance, and even classical. But like all people, she has a few go-to artists that she loves to listen to. When asked in an interview, she said her top six artists would probably have to be Dan & Shay, Whitney Houston, Michael Jackson, Calvin Harris, Avicci, and Pitbull.
What was Mrs. Hastings like as a student? She described herself as a rule-follower and a self-motivator. She had no interest in disappointing her parents or getting in trouble. Especially at Holy Cross Catholic School with lots of rules, Mrs. Hastings had to keep it together.
Contrasting her middle school experience with what she observes in her students, she described social media and technology to be the most impactful. When she was in middle school, children didn't have access to as much as they do now. She observes that screen time deeply impacts the focus of students.
During childhood, Mrs. Hastings participated in soccer, gymnastics, dancing, tennis, and basketball–always making sure she was staying active. Continuing her athleticism in college, Mrs. Hasting's soccer team won first place in their soccer conference.
Throughout her years, both students and staff members have impacted her and strengthened her love for teaching.  "I love the people I teach with," she said, "and I love that the students are willing to learn and do well."