Kobe and Gianna Bryant die in crash
On January 26, 2020, at around 2:00, basketball star Kobe Bryant and his 13-year-old daughter Gianna Maria-Onore Bryant died in a helicopter crash in Calabasas, California.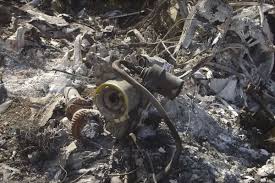 According to CBS Sports, they were heading to his daughter's youth basketball game in Thousand Oaks, California. The helicopter was flying too low because of foggy weather, which made the plane unable to register on the radar. The plane was in the air for 45 to 50 minutes before the incident. The exact cause of the crash is unknown. Many are confused and devastated about the late basketball star and his daughter's death.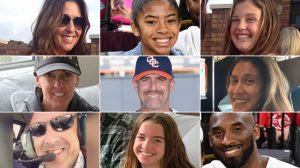 According to CNN, in addition to Bryant and his daughter, the crash claimed the lives of Payton Chester, 13; Sarah Chester, 45; Alyssa Altobelli, 14; Keri Altobelli, 46; John Altobelli, 56; Christina Mauser, 38; and the helicopter's pilot, Ara Zobayan, 50.
Kobe Bryant was a well-known and highly-praised basketball player. He was 18 when he started playing for the Lakers and became the youngest player in the league. According to APNews, Kobe was a "5-time NBA champion," and he was an "NBA MVP" in 2oo8.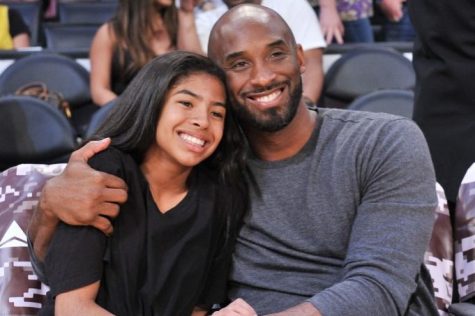 Kobe's wife Vannessa Bryant made a statement and posted on the 29th of January saying, "We are completely devastated by the sudden loss of my adoring husband, Kobe — the amazing father of our children; and my beautiful, sweet Gianna — a loving, thoughtful, and wonderful daughter, and amazing sister to Natalia, Bianka, and Capri."
Celebrities are shocked about his death, especially fellow basketball stars. On Twitter, Lebron James said, "My heart goes to Vanessa and the kids. I promise you I'll continue your legacy man! Please give me the strength from the heavens above and watch over me! I got US here! There's so much more I want to say but just can't right now because I can't get through it! Until we meet again my brother!! #Mamba4Life #Gigi4Life"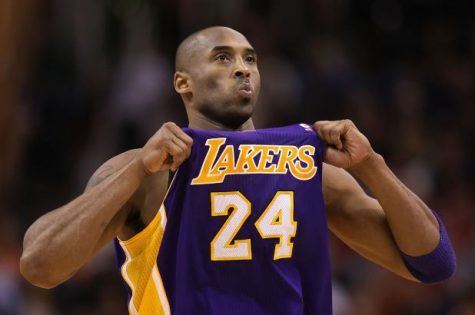 Kobe's fans are equally as devastated from the news of his death. Colin Levak, an 8th-grade student at MMS said, "[Kobe's death] was really sad. He was one of the most influential basketball players to grace the Earth. And it's very sad that he and his daughter have died. It's also very strange that he's just gone, just that soon."
Abby Dominish agreed. She stated, "I made me sob, and feel the vibrations of the death, y' know? I like, felt like I was him."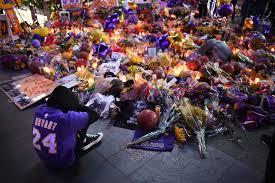 Many are at a loss of words, and they are doing many things to honor him. Some basketball players are going as far as getting tattoos of him to celebrate his memory. Memorials and tributes have been built all around America to commemorate his and Gianna's lives.