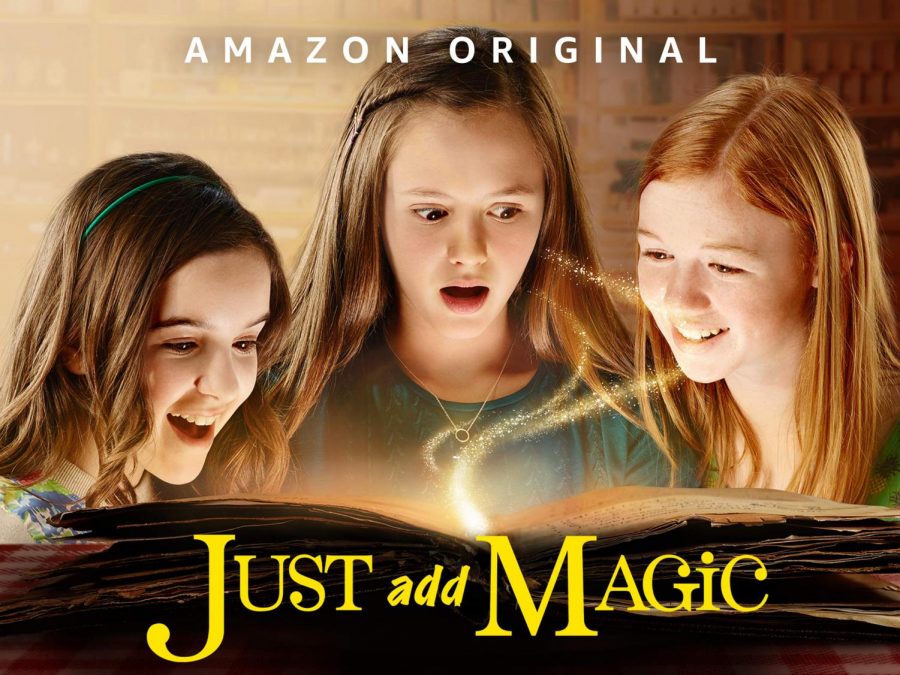 Want to know about magic recipes from a magic cookbook? Want to make some cool magic food? Check out the series Just Add Magic, an interesting series that involves secrets, suspense, and humor.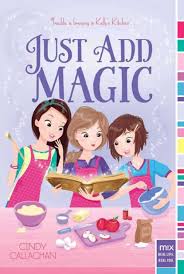 This series originated from a famous 2010 fictional juvenile novel by Cindy Callaghan. This series was first introduced on Amazon Prime in 2015. But now the most recent, season 4 of  Just Add Magic: Mystery City was released on Amazon Prime on January 17th.  Each of the four seasons contains about 12-13 episodes. Now in total, there are 51 episodes.  
This series is about three girls who discover a cookbook in one of the girl's attics. They use it to resolve problems in their life and in their city, Saffron Falls. They come to know that the magic book does not just belong to them and the main character Kelly's grandmother; it belongs to many people and has been in use since 1965.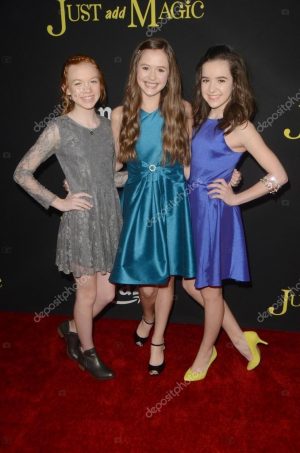 The main characters of the series are Kelly Quinn, played by Olivia Sanabia, Darbie O'Brien, played by Abby Donnelly, and Hannah Parker-Kent, played by Aubrey K. Miller. Season 4 will introduce a few new characters: Zoe, Jolie, Ish, and Leo.
The series is well-liked with a rating of 4.9 out of 5. Both the book and series are kid-friendly and parent-friendly. It will mostly appeal to tweens and teens teen because the main characters of the story are middle schoolers.
One parent reviewer called the show "Great for the whole" and gave it "5 thumbs up."  The parent added, "From our now 6-year-old son, 8-year-old daughter, 14-year-old son, and me and my husband…we all loved this show."
A teen reviewer said, "the tricks and twists in this story make me want to watch it more and more. Also, the girls in the show are my age, teen girls, which makes me feel like I am one of them who also has problems like that. I wish even I had a magic recipe book like them that I could also use to solve my problems!"