Meghan Markle and Prince Harry leaving royal family forever?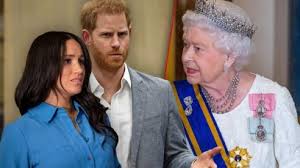 On January 8, 2020, Prince Harry released the statement saying that he and Meghan Markle will be stepping down from their senior positions in the royal family. Following that statement, they have no intention of reclaiming their senior titles.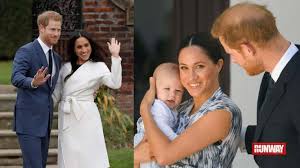 The event has been termed "Megxit" by the media–a pun based on the British Parliament's exit from the European Union in 2016, which was called "Brexit"

In his announcement stating their intentions to leave,  Harry stated, "After many months of reflection and internal discussions, we have chosen to make a transition this year is starting to carve out a progressive new role within this institution. We intend to step back as 'senior' members of the Royal Family and work to become financially independent while continuing to fully support Her Majesty The Queen. It is with your encouragement, particularly over the last few years, that we feel prepared to make this adjustment. We now plan to balance our time between the United Kingdom and North America, continuing to honor our duty to The Queen, the Commonwealth, and our patronages." 
Meghan Markle, born in Los Angeles, California, is both American and mixed race. She was an actress when she met Harry and reportedly had difficulties  transitioning to the expectations of being a royal. There have been reports of racism and a lack of support of Markle among the British people and media. She has been criticized for wearing nail polish, breaking the rule of having to wear panty hose, and holding hands in public.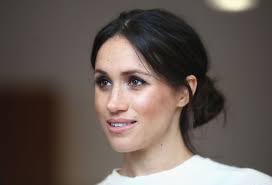 Prince Harry, the Duke of Sussex, is sixth in the line of succession to the British throne. Prior to meeting Markle, he already had a reputation of skirting his royal image.  His father sent him to rehab due to teenage marijuana use, he allegedly hit an aggressive photographer, and he was often known for partying and drinking. 
Following their marriage and the birth of their son Archie Harrison Mountbatten in May of 2019, the couple began distancing themselves from the royal family.
Prince Harry said, "The decision that I have made for my wife and I to step back is not one I made lightly. It was so many months of talks after so many years of challenges…And I know I haven't always gotten it right, but as far as this goes, there really was no other option."
He went on to say, "it doesn't change who I am or how committed I am. But I hope that helps you understand what it had come to, that I would step my family back from all I have ever known, to take a step forward into what I hope can be a more peaceful life."
Megan Markle has not said much to the situation, but reports have stated she feels free and happier living in Canada.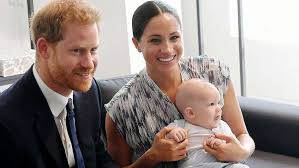 Buzzfeed News stated, "While Meghan enjoys worldwide popularity, the British press has been consistently, intensely critical of her. The "Megxit" narrative has been an occasion to recycle a lot of the same labels and accusations it has already deployed: that she is ungrateful and selfish for breaking up the royal family."
Many people, especially those in the UK are calling Meghan a bad person and trashing her name. One popular name she is being called is the new "Yoko Ono." Yoko Ono was the woman who married the late musician John Lennon. Many fans did not like her, and she is often blamed for breaking up the band.
Madame states, "Multiple reports claimed the Queen, along with other family members, were reportedly shocked and enraged at the announcement."  
Some believe that he royal family feared that Meghan would go on a tell-all interview and exploit the family for sexism and racism. This would tarnish the family's public image and destroy what they have worked to obtain.
Meghan Markle does not want to live in England ever again. She says she does not want to raise Archie in the UK. 
She would like to raise her child without any interference and not have to go through the harshness that she endured in the UK. They plan on living and spending their days raising Archie in the countryside of Canada. Meghan still continues to donate to charities and is an activist for women's rights. The Canadian prime minister Justin Trudeau stated, "There are still a lot of decisions to be taken by the Royal Family, by the Sussexes themselves as to what level of engagement they choose to have. We are obviously supportive of their reflections but have responsibilities in that as well."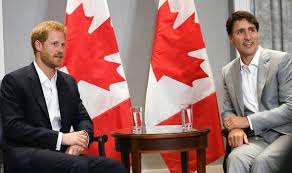 Ms. Fasola, eighth-grade teacher, stated, "I think it's good for them, because if you think about it, Harry's mom Princess Diana, was "killed" by the press, who was trying to follow her ,and paparazzi, and I like the idea that they are stepping out of their comfort zone for their family and putting themselves on the line so that they can live a better life for their son." 
Mrs. Farmer, seventh-grade teacher, stated, "I feel like it would be a very hard decision to step down from a family tradition, but I can also see the other side of where Meghan Markle is coming from–wanting to raise your own family with your own cultures and things, so I'm a little torn. But I think its a progressive step for the Royal family and people in those types of positions."