Puerto Rican earthquakes destroy homes and kill 116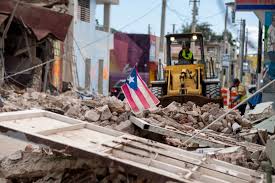 There have been over 60 earthquakes in Puerto Rico in the past two weeks. They have caused severe damage to the region, costing over 3 billion to the economy.
The first earthquake was on December 21, 2019, ranking at a 4.2 magnitude, according to USGS. The largest was on January 7, 2020, measuring at a 6.4 magnitude. The region suffered more than 300 earthquakes with aftershocks happening up to a week afterward.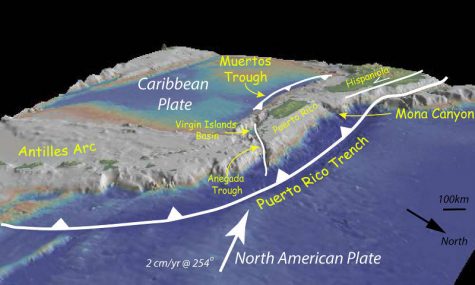 According to the NOAA Office of Ocean Exploration and Research, "The island of Puerto Rico lies in a dynamic plate-boundary zone between two tectonic plates: the North American plate and the northeast corner of the Caribbean plate (Figure 1)."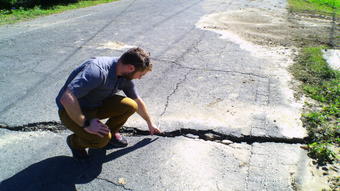 Throughout the earthquakes, people were deathly afraid to sleep in their homes. They were living on school track fields under tents, and according to NBC News, "Jacqueline Rivera, 41, said they have been living in outdoor shelters since January 7".
As reported by NBC News, "More than 1000 tremors have displaced 8,000 people."
Many children's schools are also being destroyed due to earthquakes. According to The New York Times, "On what would have been Jeremy Lugo's first day of seventh grade after moving back to Puerto Rico from Florida, his middle school collapsed. "
When the earthquakes hit, Puerto Rico was still recovering from the deadly storms of hurricane Maria in 2017. As stated by The New York Times, "After the devastation of Hurricane Maria, the federal government set aside nearly $2 billion to fix the electrical transmission lines in Puerto Rico, hoping to avert another epic blackout." Most parts of Puerto Rico were without power for 11 months, and one city was without power for 328 days.
The earthquakes caused many broken water pipes, leaving people completely cut off from water in their homes. As stated by WGN9, "Deadly Puerto Rico earthquake leaves close to 300K homes, and businesses without water." Since there is no direct access to freshwater in Puerto Rico, it is resulting in water shortages, leaving people severely dehydrated.
Because of the 2017 hurricane, Puerto Rico was already in financial distress. According to NBC News, "A White House official told NBC News the federal government allocated $40 billion." The 40 billion has helped Puerto Rico recover greatly from the hurricane, but they will need much more help to get back where they used to be.