NBA off-season trades and pickups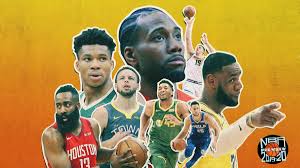 The 2019-2020 NBA season began at the end of October, but during the summer, many fans may have also followed their favorite teams as off-season trades and pickups occurred.  Which teams made the best moves for the season ahead?
According to Stephen A. Smith from ESPN, Anthony Davis was the best pickup during the NBA off season. He said, "Anthony Davis is the best ever teammate Lebron James ever played with," and that's over the likes of Dwyane Wade, Kyrie Irving, Chris Bosh and many more.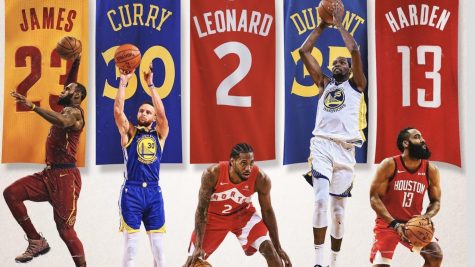 Many MMS staff and students follow the NBA. Some were asked who got the best pickup this off-season.
Tyler Haba, P.E teacher,  said "I think the Clippers got the best pickups because they got Kawhi Leonard and Paul George. I think so because Kawhi Leonard to me is one of the best in the league and I think that he will get MVP this season."
Principal Paul Destino said, "I think the Brooklyn Nets got the best pickup/trade, but the Los Angeles Clippers got the best package of players. I think either Kevin Durant or Kawhi Leonard will get the MVP of this season."
Players had a big impact during free agency this year, but not all of the players are happy about the trades they got. This is not the first time this has happened. Last year with Kawhi Leonard, the Toronto Raptors traded for him although he was not in favor of the decision.  Although it was a gamble, they took their chances and "the six" won their first ever NBA championship.
Some players were happy with their trades. For example Anthony Davis got traded to the Lakers, and they were his number 1 destination after the New York Knicks and the Chicago Bulls. 
Some players who were already happy with their teams got an extension like Damien Lillard who single-handedly knocked out the Oklahoma City Thunder with a game 7 buzzer beater.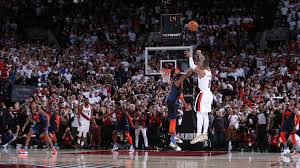 But the most controversial off-season move was the Kevin Durant move to the Brooklyn Nets. He left after playing a game where he clearly wasn't healthy; he ruptured his Achilles in game 6 against the Los Angeles Clippers. Now he is sitting out the 2020-21 and 21-22 season, but when he comes back he won't be the player he was.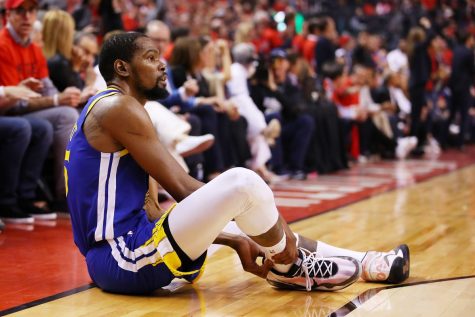 Only one player came back from a torn Achilles better than he was before and that was Wilkins. Wilkins returned the following season and averaged 29.9 points to go along with 6.8 rebounds and 3.2 assists per game. He went on to make two more All-Star teams and two more All-NBA Teams – the All-NBA Second Team in 1992-93 and the All-NBA Third Team in 1993-94.  But he was an exception; Kobe Bryant, Demarcus Cousins and Rudy Gay, among others, did not return to there former selves.
Some trades happened during the NBA draft. For example, the New Orleans Pelicans traded their fourth pick. Adrian Wojnarowski said, "Atlanta has acquired New Orleans No. 4 pick in the draft for No. 8 and 17 and 35, league sources tell ESPN. Pelicans are sending Solomon Hill, No. 57 pick and a future second-round pick."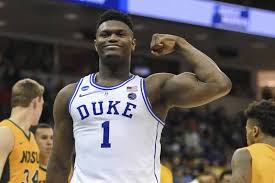 In conclusion the NBA experienced lots of trades and moves–some involving NBA superstars. Several teams got some great pickups, and many teams that nobody expected to go to the playoffs or have a good record this year may now be ready to compete.