A closer look at KPop and its fans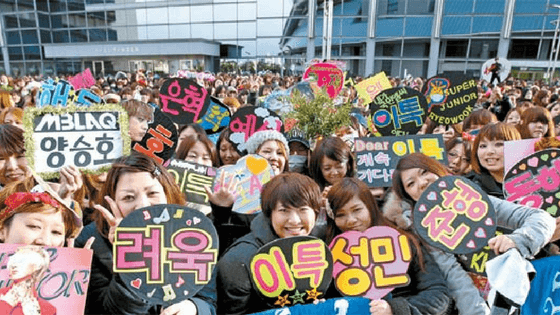 K-pop is a musical genre originating in South Korea. This is where it gets its name, the "K" standing for Korean and "pop" standing for pop culture. The K-pop genre mostly includes music videos. The people in the music videos are, according to fans, both talented and good looking as well.
No other region takes pop more seriously than Korea. In 2019, one K-pop band made South Korea $4.65 billion.
K-pop groups offer fans a little bit of everything–singing, rapping, choreography, and often elaborate visuals, settings, and themes for their live shows and videos. Some famous K-pop groups are BTS (the most popular), GOT7, SEVENTEEN, BLACKPINK, and TWICE.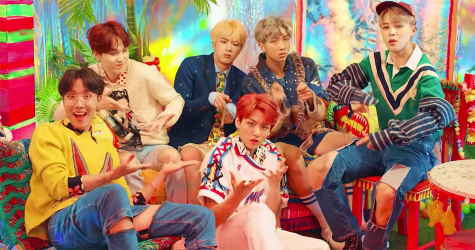 BTS is a seven-member group that formed in 2013 in Seoul. Since them, they have amassed a fan base of 146 million and reached a net worth of $60 million.  In March, their 2019 international tour sold out 5 major venues across the world–300,000 tickets sold–in a single day.   Their first U.S. stadium tour sold out in just minutes. Tickets sold for $452 on average. Bryan Rolli from Forbes Magazine states, "If BTS's global popularity has a ceiling, they apparently haven't reached it yet."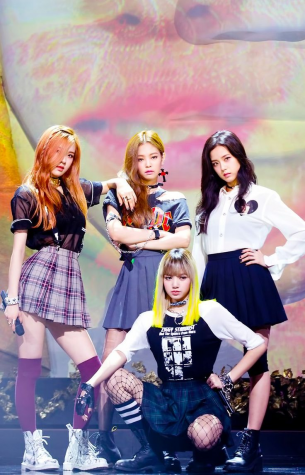 In June, the quartet Blackpink scored the highest-charting U.S. single debut for a Korean girl group when their "Ddu-Du Ddu-Du" entered the charts at number 55, according to Rollingstone. 
As a whole, K-pop, according to the Korea Foundation, as of 2015 had over 35 million fans worldwide. It is a multi-billion dollar industry.
People like K-pop because of the storytelling, fashion, energy, and music. Fans appreciate the time and dedication that the groups put into singing, dancing, choreography, and preparing for shows.
According to Alexis, an eighth-grader from MMS, K-pop appeals to her because of "how upbeat and exiting the music is compared to standard American music…They have dance moves that go with every song, and that makes the music videos 1000 times better."
Some people just like K-pop, because of the music, like Kiera, another 8th grader. She likes K-pop, because of "mainly the music."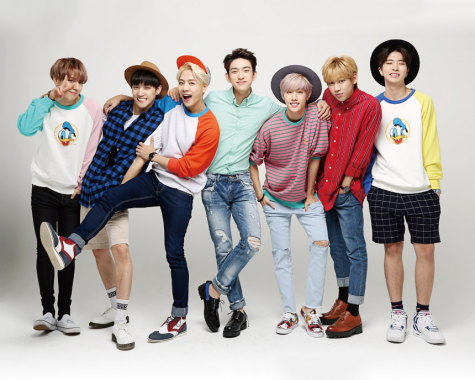 Despite its international success, not everyone is a fan of K-pop. MHS tenth grader Tilak said,  "It's trash; it deserves to be in a dumpster–not a dumpster, a dumpster fire." He elaborated that it has, in his opinion, a toxic fanbase. He also expressed a distaste for Koreaboos, which are people who go the extra mile to let others know that they are fans of K-pop or anything to do with Korean entertainment. The trend has gone so far as getting surgery to look Korean.
Regardless of people who do not like K-pop, the widespread success of the genre is undeniable. With fans growing by the millions and the industry's worth soaring over $5 billion, it seems that the trend that sparked in Korea has caught fire in the U.S.