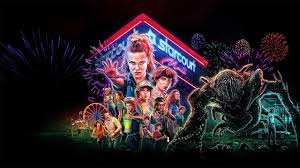 "Stranger Things" is easily one of the most-watched shows on Netflix at the moment.  The third season came out in July, and according to Variety, it set a new streaming record, with 26.4 million viewers in the first four days. 
Variety said, "Scheduling the launch, and centering much of the plot, around a holiday clearly paid off…as by the end of July 4th, a total of 824,000 viewers had watched the entire 8-episode season."
The show, available only on Netflix, takes place in the '80s and centers around a town called Hawkins that houses a government lab keeping secrets about a portal to another world.  The disappearance of a boy sends his friends on a search, and they befriend a psychokinetic girl who escaped from the lab. 
In Season 2, Eleven saves her friends and the town by closing the portal to The Upside Down, but in Season 3, strange power fluctuations and Will's visions make them realize they are still in danger.  
The friendships appeal to younger fans, while older fans are drawn to the '80s nostalgia. The show offers thrills and suspense without being overly graphic or scary–making it enjoyable to a wide audience. 
The first season was watched by 14 million people in just its first 35 days, and now the series has 40.7 million fans according to Netflix.
But is season 1, 2, or 3 the best season?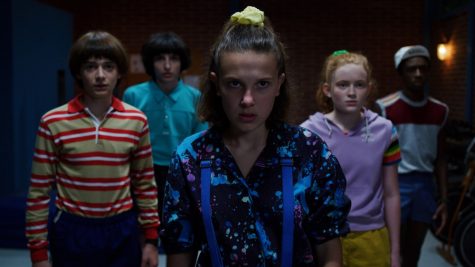 According to Adam Chitwood from www.collider.com, "what makes 'Stranger Things 3′ so satisfying isn't simply that it's more of the same, but that it's clear the Duffer Brothers and executive producer Shawn Levy stopped to consider what did and didn't work in Season 2, and altered their approach to Season 3 accordingly. The result is the best season of Stranger Things yet." 
Alex Dipippo from the Ignite team said season 3 has been her favorite season "because there was more action and it was more entertaining and more dramatic than the other two seasons."
Sarah Levak from the Hele Team enjoyed season 1.  "They really focused on the special effects, and I loved how creepy and exciting all of the episodes in the season were."
Max Appell from Team Revolution preferred season 2.  "It wasn't as slow as the first one," he said. "It was also a very good and thrilling season in general."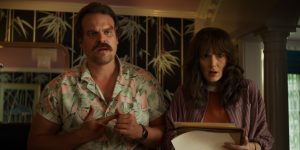 Regardless of whether season 3 is fans' favorite, it has resulted in bigger paydays for the actors.  According to Jason Pham from www.stylecaster.com, Winona Ryder, who plays Joyce Byers, got $350,000 per episode in season three.  David Harbour, who plays Jim Hopper, also got $350,00 dollars per episode.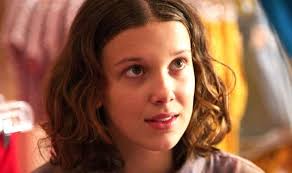 Millie Bobby Brown is the only teen star to match the adults' pay scale, also bringing in $300,000 per episode for her role as Eleven. According to USA today, that means the  15-year-old star made $2.8 million for the season. It breaks down to $31,818 for one eight-hour day.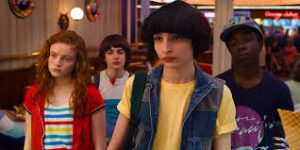 The actor playing Mike Wheeler and the rest of the kids got $250,000 dollars per episode, and the "older" teens–Nancy Wheeler, Steve Harrington, and Johnathan Byers, got $150,000 dollars per episode.
The 8-episode third season is available for streaming on Netflix if you're not among the 40 million who have already watched it, and Netflix announced in September that there will be a Season 4, expected in late 2020.