Actor Kevin Hart injured in car accident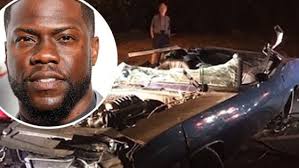 Ja'Nazia Sherron, Staff Writer
September 27, 2019
On September 1, 2019, Kevin Hart got into a severe car accident, in which he suffered a back injury. The accident took place near Calabasas, California at 12:45 AM.  
Kevin Hart is a comedian, actor, film producer, screenwriter, and a television producer. He is married to wife Eniko Parrish and has three kids, a 14 year old daughter named Heaven, an 11 year old son named Hendrix, and a one year old son named Kenzo Kash.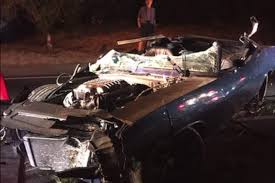 Due to the accident he had to have immediate surgery. According to Entertainment Tonight, he fractured his spine in three different places. Though still recovering, he is up and walking around.
On the day he got into the accident he was supposed to be at The Kelly Clarkson Show. But early that morning, he was with his friend, Jared Black, who reportedly lost control of the vehicle while turning. The crash site, pictured below, revealed that the car had crashed through a fence before rolling down an embankment and landing upside down in a forested area.
The car that Jared Black was driving was Kevin Hart's 1970 Plymouth Barracuda. He purchased it for himself for his 40th birthday.
Black became stuck in the car along with the other passenger Rebecca Broxterman (Hart's wife Enzo's trainer).  Hart was able to get out and get some assistance from a nearby residence, where a woman called 911. Hart and Black suffered "major back injuries" according to CNN, but Broxterman did not suffer any substantial injuries.
According to CNN, "Patrol officers determined that Black was not under the influence of alcohol at the time of the collision."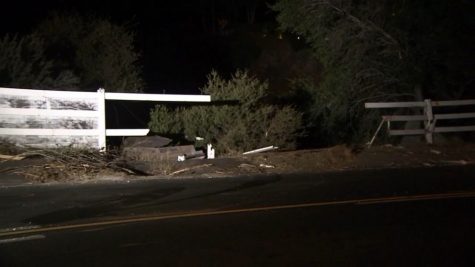 Amid fan rumors of paralysis, Eniko Parrish, the wife of Kevin Hart told TMZ that her husband was "gonna be just fine."
Friend and actor, Dwayne Johnson had jokes about Kevin Hart being in the hospital. "These things happen in life. And thank god he was strapped in tight to his car seat," Johnson joked, making fun of Hart's mall stature of 5'4″.  Johnson continued, "We spoke to his pediatrician, and he's doing very well." On a more serious note, he remarked, "I love the guy, he's one of my best friends. Thank god. It could've been a lot worse. He's a lucky man. I wish him the best."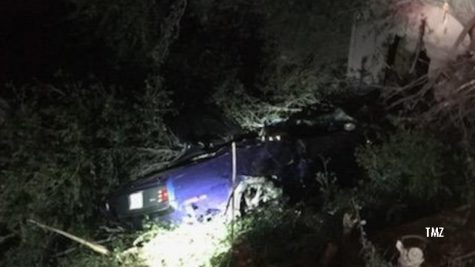 Kevin Hart was released from the hospital within a week of the accident, but he will continue with physical therapy.  "He has a long road of recovery ahead but is doing well," a source told Entertainment Tonight.