The tales of MMS's newest science teacher, Mr. Dick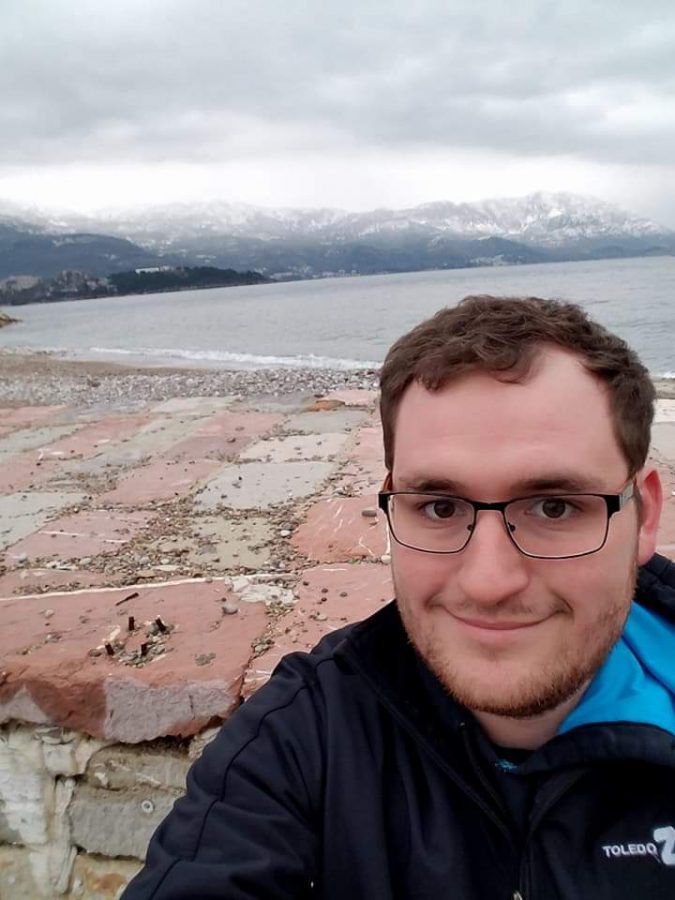 This year Mayfield Middle School has a new eighth-grade science teacher, Nathan Dick (or Mr.D), who is a part of team Hele. 
Mr. Dick has been teaching for about two years now. He graduated from Kent State University with a Bachelor's degree in middle childhood education with a concentration in math and science.  Upon completing his education, Mr. D. did his student teaching in the Netherlands then was hired to fill a long-term substitute position in North Royalton.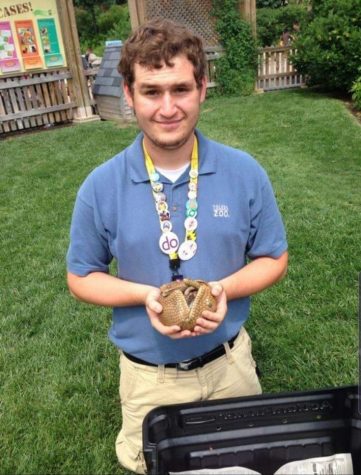 Mr. Dick said that he had the thought of being a teacher for a long time.  His dad is a science teacher, too.  When he was in eighth grade, he wanted to either be a teacher or an in-game sports announcer.   Mr. D. explained that when he was a student in eighth grade, he was "super awkward."  He added, "I really liked math and science, and I volunteered at the zoo."
He is not yet married nor does he have any children, but he would call his pets his children: a cat and two pet rats. Some things that he enjoys outside of school are traveling and spending time outdoors.  He also hosts trivia a couple of nights a week.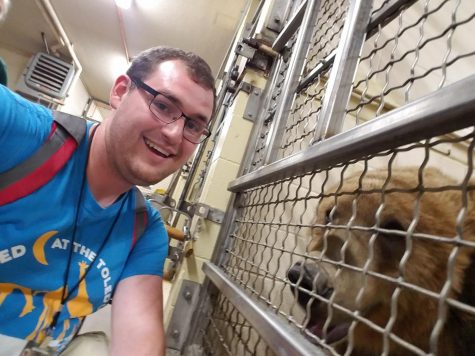 Before Mr.Dick became a teacher, he worked at the Toledo Zoo. He was thirteen when he first volunteered, and he would stay overnight and work with the boys and girls clubs that were going on. He also worked with the kids and helped them look at the animals. Later, at age fifteen, he got hired and helped clean up around the zoo. He would also serve as the narrator on the train.  Later he went back to work with the kids–showing up at young people's  birthday parties to show off some of the animals. When he was in college, the zoo sent him into overnight shifts so that he would have time to do all his college classes and assignments. Mr. D. says that his ten years at the zoo helped him develop more social skills and a love for animals. Some of his favorite animals are Kinkajous, the Mexican porcupine, the Chinese alligator, and the sloth. He said that if he could be any animal in the world it would be the  the white cheeked gibbon "because they are very people-like. They create families. And I would get to swing from trees all day."
Though he loved his years at the zoo and still enjoys animals, Mr. Dick truly enjoys teaching science. He says that his favorite thing about being a teacher is "the light-bulb moment" when he sees that something he has been teaching really clicks for a student. While he dislikes "finding that students have missing or half-completed work" and finds it challenging to "juggle all of the needs," Mr. Dick considers himself lucky to be a teacher and to have a job that he enjoys. "There are people going to work everyday that don't want to be there, and and I am where I like to be. Some people wake up and go to a job they don't enjoy. I get to wake up and do something I love."