NFL Draft in Nashville breaks records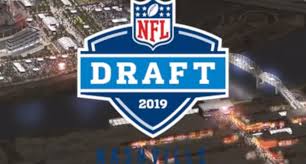 The NFL Draft held the last weekend in April in Nashville, Tennessee drew record attendance of 600,000 people as college football athletes awaited their fate through 7 rounds, 225 picks, and 32 teams.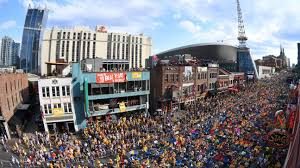 Not only did the size of the crowd break records, drawing about 200,000 people per day to the draft events, but Nashville also set the record for the most economic gain for a host city.  Visitors spent $132 million while in Nashville on meals, hotels, entertainment, shopping, and more.  This is nearly double the previous record, set in Dallas, at $74 million.
The draft also broke the record for viewing.  Viewed by 47.5 million in 115 countries on television and streaming, the 2019 draft is the most-watched draft ever.
The top six picks of the draft were Kyler Murray (Cardinals), Nick Bosa (49ers), Quinnen Williams (Jets),  Clelin Ferrell (Raiders), Devin White (Buccaneers), and Daniel Jones (Giants). 
The draft also saw several so-called "steals"–players who were predicted to be picked in the first round but fell to later rounds.   Greedy Williams, Mack Wilson, DK Metcalf, Taylor Rap, Drew Lock, and AJ Brown were discussed as being the steals of the draft.
The AFC North Draft Overviews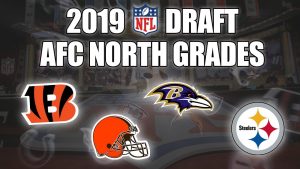 According to NFL.com, Bengals were ranked as having the best draft in the AFC North, followed by the Ravens, Browns, and Steelers in that order.
The Cleveland Browns traded their first-round pick for Odell Beckham, so they had to wait until day two to pick. Their first pick was Greedy Williams, cornerback. Another noteworthy pick was Mack Wilson in the 5th round. They also got a linebacker in the 3rd, a safety in the 4th, and a kicker in the 5th. They added a cornerback and a lineman in the final two. According to Bleacher Report, they gave the Browns a draft grade of B+.
The Pittsburgh Steelers traded up to take Devin Bush, Linebacker, at the number 10 spot. Then in the 3rd round they took a wide receiver and cornerback.  A running back, tight end, two linebackers, a defensive lineman and an offensive lineman finished off their draft.  While there is a lot of excitement over the Bush pick, Bleacher Report gave them a B-.  
The Cincinnati Bengals had the most picks in the draft. Their first-round pick was Jonah Williams, offensive lineman from Alabama. Then in the second round they took a tight end. In the 3rd round they took  linebacker then  followed up in the 4th with a quarterback, defensive tackle, and offensive lineman. then in the 6th they took two running backs and a linebacker in the 7th they took a cornerback. Bleacher report gave them a C+ but NFL.com gave them an A-.
The Baltimore Ravens, with their first selection took Marquise (Hollywood) Brown,  Wide Receiver from Oklahoma. In the 3rd Round they took a defensive end and a wide receiver. In the 4th round they took a running back, offensive lineman, and a safety. They ended with a defensive lineman and a quarterback–earning a B- from Bleacher Report. 
Local Athletes Drafted
This year's draft welcomed three local athletes from Northeast Ohio:  Dre'mont Jones  from St. Ignatius,  Justin Layne from Benedictine,  and Andy Isabella from Mayfield.
Justin Layne, born in January 12, 1998 (age 21), grew up in Cleveland and attended Benedictine High School. He committed to Michigan State and started his junior season and senior year at cornerback . He was picked in the 3rd round, pick 83, to the Pittsburgh Steelers. Justin Layne told 24/7 sports, "I expected to go in the second round, but it's all good." Layne said Friday in a conference call with reporters, that he had grown up a Browns fan. He said he had to throw away all the Browns stuff  and said his family was "taking all of the Browns stuff down right now."
Dre'mont Jones was born January 5, 1997 (age 22 years). He rgew up in the Cleveland Historic District and attended Ignatius High School. He went to Ohio State University, where he started three years at defensive tackle. He was picked early in the 3rd round by the Denver Broncos. The reaction around the NFL was positive about him and his work ethic: "Dre'mont Jones was projected as a 2nd rounder. He has great hands, motor and flexibility and a lot of other positives, but needs more strength and technique" said the Broncos Wire.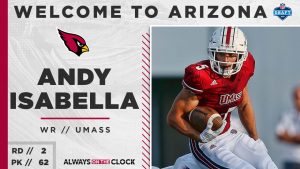 Andy Isabella, 22 years old from Mayfield Heights, Ohio, attended Mayfield High School, where he completed in track. He was a state champion in the 100 meter dash and beat Cleveland Brown Denzel Ward. Isabella also played football at running back and receiver. He went on a scholarship offer from University Of Massachusetts(UMass) to play football and started his last three years at wide receiver. He had 1698 receiving yards with 14 touchdowns in his senior season. He was pick 62 in the 2nd round–the Arizona Cardinals. "Isabella is exciting because we have a tendency to immediately fall in love with blazing fast 40-yard dash times, and he should wind up being a nice option in an offense that knows how to use him," said 24/7 Sports.