Tiger Woods surprises golf fans, wins the Master's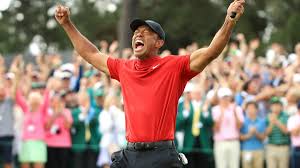 Tiger Woods won the Master's Championship, the most competitive golf tournament in the PGA.  The tournament was held in Augusta, Georgia. It started Thursday, April 11, and ended on Sunday, April 14, with Tiger sinking a putt to secure the win.
Going into Sunday, Tiger Wood was in second place behind Brooks Koepka. Tiger Woods came back to win with a score of 14 under par.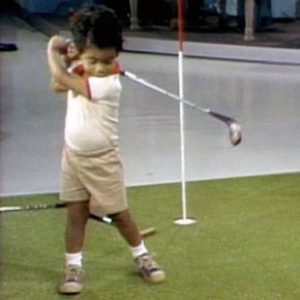 Eldrick Tont "Tiger" Woods is 43 years old, born on December 30, 1975, in Cypress, California.  He started golfing at age three and upon entering the PGA in 1996 at age 21, won Rookie of the Year. He dominated the golf world–gaining fans and endorsements. He won four PGA national tournaments: 1999, 2000, 2006, 2007.  In total, he has a total of 108 professional championships.  Tiger last won the Masters in 2005.
Woods had dry spell for the several years.  He made headlines, but it was not for golf. For example, "The Florida Highway Patrol reports that Woods crashed his Cadillac Escalade into a fire hydrant and a tree outside his Isleworth home in Windemere, Fla., at about 2:30 a.m. The report lists injuries as serious."   There were also public issues with his marriage caused by infidelity. Woods had been seeing a New York nightclub hostess Rachel Uchitel. She was photographed at his hotel in Melbourne during the Australian Masters. He and his wife divorced.  Another issue he had was back issues; so his doctor gave him a med to help that classified as a Performance Enhancing Drug.  This caused Tiger Woods to lose endorsements with Gatorade, Gillette, and Nike.
With so many distractions in his personal life and with ten years since a major win, golf fans and commentators had mostly written Tiger off. The odds of him winning were 14 to 1.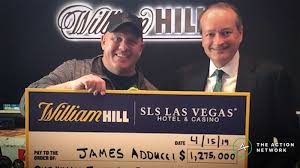 One man, James Adducci, age 39 from northern Wisconsin, saw past those odds.  He told his wife he had a feeling about Woods. He noted that Tiger looked good while practicing and thought that since Tiger's kids would be watching him golf for the first time, he would excel.  Adducci convinced his wife to empty out their savings–risking everything to place an $85,000 bet that Tiger would win.  He won $1.2 million. Adducci said this was the first bet he's ever made on sports.