Rapper Nipsey Hussle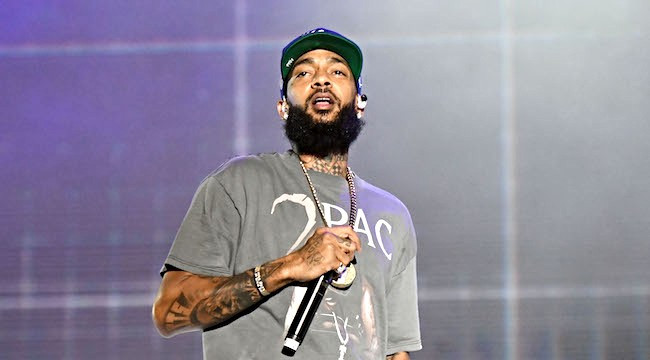 2019/04/OAC-JH-XXI-300x240.png
a:5:{s:5:"width";i:300;s:6:"height";i:240;s:4:"file";s:30:"2019/04/OAC-JH-XXI-300x240.png";s:5:"sizes";a:4:{s:9:"thumbnail";a:4:{s:4:"file";s:28:"OAC-JH-XXI-300x240-70x70.png";s:5:"width";i:70;s:6:"height";i:70;s:9:"mime-type";s:9:"image/png";}s:13:"carouselthumb";a:4:{s:4:"file";s:29:"OAC-JH-XXI-300x240-122x80.png";s:5:"width";i:122;s:6:"height";i:80;s:9:"mime-type";s:9:"image/png";}s:13:"tsmediumblock";a:4:{s:4:"file";s:30:"OAC-JH-XXI-300x240-240x150.png";s:5:"width";i:240;s:6:"height";i:150;s:9:"mime-type";s:9:"image/png";}s:5:"small";a:4:{s:4:"file";s:30:"OAC-JH-XXI-300x240-300x240.png";s:5:"width";i:300;s:6:"height";i:240;s:9:"mime-type";s:9:"image/png";}}s:10:"image_meta";a:12:{s:8:"aperture";s:1:"0";s:6:"credit";s:0:"";s:6:"camera";s:0:"";s:7:"caption";s:0:"";s:17:"created_timestamp";s:1:"0";s:9:"copyright";s:0:"";s:12:"focal_length";s:1:"0";s:3:"iso";s:1:"0";s:13:"shutter_speed";s:1:"0";s:5:"title";s:0:"";s:11:"orientation";s:1:"0";s:8:"keywords";a:0:{}}}
Rapper Nipsey Hussle, also known as Ermias Joseph Asghedom, died at the age of thirty-three after being shot multiple times in the parking lot of his store, Marathon Clothing, in South Los Angeles on March 31, 2019. Accoridng to the police sources, Hussle was hit five times in the torso and once in the head. Two others were wounded in the shooting.
Fans have speculated that his death is because of his involvement with the streets or because he  knew too much. At the time of his death, Nipsey Hussle was working on new songs and a documentary. He had reportedly started planning a foundation to help youth in the Los Angeles area.
Nipsey Hussle, a well-known activist, was trying to end gang violence and make peace in the streets. He used to be in a gang but somehow he got out and dedicated his life to music and activism to stop gangs and gun violence. In fact, the day before his death, he scheduled a meeting with his local police department to discuss gun violence.
He was also working on a documentary about Dr. Sebi (aka Alfredo Darrington Bowman.) Dr. Sebi was an African American healer who made treatments for medical conditions like AIDS.  Some of his treatment styles were controversial. He supposedly treated Michael Jackson for his  addiction to painkillers. Sebi was arrested May 28, 2016, and died on August 6, 2016, while in the custody of law enforcement. Some theories came up that he was the victim of foul play.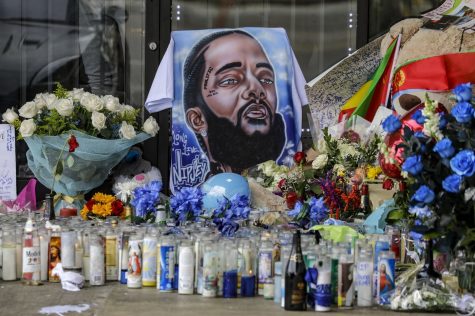 According to CBS News, Eric Holder, age 29, and two others walked up to rapper Nipsey Hussle many times before coming back with a handgun and shooting him multiple times before kicking his body and and running down an alley.  The men got into a car driven by an unknown female. Much of the event was caught by a surveillance camera. The LAPD ( Los Angeles Police Department ) later confirmed the names of the suspects involved in Nipsey's death. They also confirmed that the suspects were gang members.
Some people have conspiracy theories that the government had Nipsey killed or set him up because he knew too much. Others refute that argument and say that the altercation was a result of his former gang involvement and that the conflict was personal in nature. 
Before his death, Nipsey was also working on a project called  "Destination Crenshaw." According to other members in the project, Nipsey Hussle played a huge role in birthing the project. Destination Crenshaw is meant to be a huge celebration of the African american community. The logo of Destination Crenshaw was created by Nipsey Hussle's team of graphic designers. 
Nipse Hussle leaves behind his two kids and long-time girlfriend Lauren London. For his fans, he leaves behind many songs and his Grammy-nominated album Victory Lap.