The wrap on Mr. Rapp
Mr. Rapposelli: science teacher, bocce player, baseball coach, gardener. And can Mr. Rapp actually rap? Inquiring minds want to know. Read on to find the truth to these and other mysteries.
Early Life
Darren (DJ) Rapposelli lived in Mayfield Heights for the first 22 years of his life. He grew up with an older and younger brother.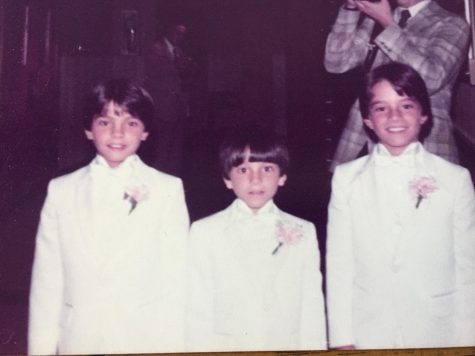 His love of sports started from a young age. He said one of his favorite childhood memories was going to Oakville Park on the weekends and playing football with about twenty other teens. Or he would play home run derby at the Mayfield baseball park.
When he was about 15, he began umpiring the Mayfield Boys Baseball League. From ages 17 to 22, he worked at day camps as a canoeing and afternoon activities instructor. And at 19, he coached basketball.
College and Career
Mr. Rapposelli went to college at Kent State, majoring in education with a concentration in science. After college, he moved to Las Vegas, where he taught for four years. He then moved back to Ohio, where he taught in Euclid for five years. He has since moved back to Mayfield, where he has been for the last 13 years, making a total of 22 years of teaching.
He said his favorite things about teaching, other than June, July and August, are the connections with kids. He likes to share his knowledge, not only about science but also life itself, and he likes helping children become functioning members of society.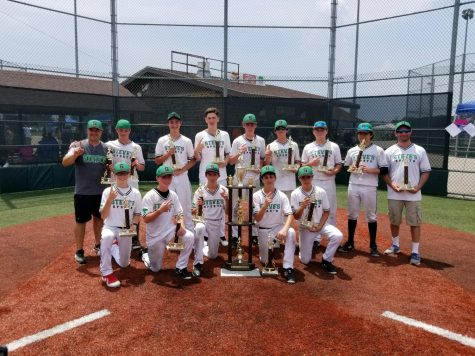 Hobbies
Outside of school, Mr. Rapposelli lives with his wife, daughter, and son. He also is a coach for the Mayfield High School boys' baseball team.
He said his favorite thing about coaching is being able to help kids get to the next level so they can continue to do what they love. It is rewarding, he says, when some move on to even play in college. He also ties in life lessons along the way and enjoys being able to coach at the same school he attended.
On his own, he participates in two bocce ball leagues, one in the summer and one in the fall. He also enjoys coaching and playing golf. He is also a season ticket holder for the Cleveland Browns.
In some of his spare time, he watches HGTV and enjoys doing home improvement projects as well as gardening. He built a garden for his wife, but jokes that he has since been too busy to actually grow anything.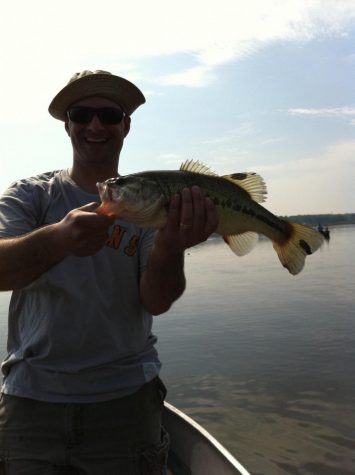 The Story of That Time He Kicked a Field Goal, As Told By Himself
"My good friend of mine had a connection, so he would always get tickets to the hospitality tent at the Brown's training camp. And I would take my kids, and we'd go, and we'd have free food- it was great. You were up in a tent, and it was air conditioned, so those hot summer days, it was beautiful.
"And so I'm wearing a pair of like Clarks, which kind of looked like Sperry Topsiders in a sense, with a pair of mesh shorts. And all of a sudden this guy comes up to me and asks if I want to kick a field goal at the end of practice. I said, 'I'll be honest with you, that's one thing I'm really not good at. I can throw, I can catch, I can run, but kicking is one thing I never really did in life.' I didn't play soccer and so forth. He's like 'come on give it a try. Anthony's doing it.' Anthony was a young kid from Shaker, who happened to be a field-goal kicker and a punter for Shaker. And then there was me, this short, little guy in the wrong shoes.
"So, come to find out, when they aired the episode, Jim Donovan said that they were trying to find one guy that could make the field goal, and one guy that could miss the field goal, and I obviously was the one who was supposed to miss it.
"So we practiced, I got about eight practices, I was like two for eight. I came back up to the tent, and they said, 'Come back and we'll get you in an hour'.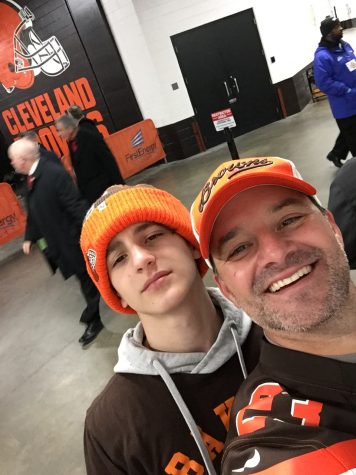 "So I called my friend Johnny, who was the field goal kicker for Mayfield, with the best record ever. Best percentage in Mayfield history. He was one for one, and only had one attempt, but it was perfect. We make fun of him all the time. They pulled me back down, and he just said 'Keep your head down.' And I just said, 'Johnny give me some advice, I'm about to go kick a field goal'. So he just said, 'Keep your head down'.
"So the guy came back to get us, brought us down to the head coach. The head coach pulled us onto the field, and introduced the two of us, and said, 'Hey, Anthony's gonna kick for the offense, DJ's kicking for the defense, if they make their field goals, no team meetings after practice.'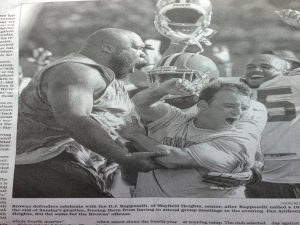 "Anthony goes first, and kicks it right down the pipe, and everyone cheers. I go next. They started kind of making fun of me because of my shoes, and then they realized that I was gonna kick it straight on, which most kickers don't do, cause I'm not a kicker. But I pounded it right through the middle. It was amazing, cause I was nervous.
"And the whole team surrounded me and started cheering my name, and I got an autographed ball from the head coach. It was fantastic."
To close our interview, I conducted an experiment to see if Mr. Rapp, the name his students have called him for years, can actually rap.
Answer? Yes. His choice of song? "Paul Revere" by the Beastie Boys.
Mr. Rapposelli: science teacher, bocce player, baseball coach, gardener, and amateur rapper.