Reflections on the upcoming Cleveland Indians' season after off-season moves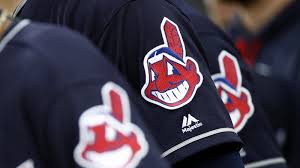 The 2019 MLB Season is rapidly approaching with the first game on March 28 and the home opener on April 1.  According to many fans, the Cleveland Indians made a lot of questionable moves this off-season: trading away slugger Edwin Encarnacion for Jake Bauers and Carlos Santana, trading away Yonder Alonso for Alex Call, and letting Michael Brantley and star reliever Andrew Miller walk in free agency.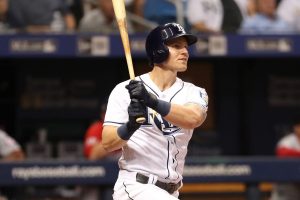 These losses bring the Indians three new players.  First, Jake Bauers is 23 years old. Born in NewPort Beach, California, he is a lefty first baseman. His stats with the Tampa Bay Rays was 65 hits, 45 RBIs, and 11 home runs. His batting average was .201 (MLB.Com).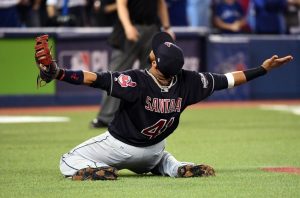 Carlos Santana is a switch-hitting first baseman. He is 32 years old and was born in Santo Domingo, Dominican Republic.  Last season with the Philadelphia Phillies he had 128 Hits, 86 RBIs, and 24 home runs  (Fox Sports.com).  He played for Cleveland before, so this move means a reunion.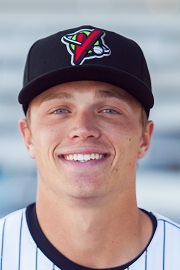 Another player Cleveland acquired was Alex Call. He was a player in the farm system. He is a 24-year-old outfielder and right-handed hitter from Burnsville, Minnesota. His stats in the farm system include 5 home runs, 50 Hits, a .256 batting average, and 28 RBIs.
Fans at MMS have mixed hopes. Eighth-grade social studies teacher Mr. Catullo stated that the team had a "terrible off-season."  He noted, "We did not fill needs in the outfield or bullpen."  He feels there are still gaps that need to be taken care of, yet he still predicts the team will win the division.
Nick  Januszewski, grade 8, said that he is happy that Santana's back, but noted that his "hopes are not too high on them this season."  Another eighth-grade student, Ben Greenberg, reflected that the team lost a lot of talent this off-season. 
Mr. Capadona, seventh-grade Intervention Specialist, believes the Indians will be good despite "people counting us out…We bulked up a little, and the relievers are the only questionable place," he said.
Mr. Mittinger, eighth-grade math, said, "We got better; we still have our core players."
According to MLB.com,  "The moves the Indians made were a little questionable, trading away all-stars and sluggers. The outfield is still shaky and did not get better by letting Andrew Miller walk…Cody Allan losing the back end of your rotation is huge in the playoffs."
Indians' fans await the home opener on April 1st to see how the losses and new additions impact the team.